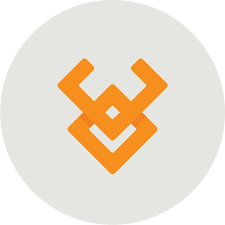 The world is a depressing place at the moment with pandemic lockdowns, closed borders and far too many people sick and dying. With many turning their attention away from travelling internationally, earning frequent flyers points is probably far from many people's minds.
One thing is sure; this too will pass. It may take a few more years, but before too long some of us will be off travelling around the world again. As CEO of Loyalty & Reward Co, and a loyalty consultant, I'm using this time to stack frequent flyer points, knowing that what my business earns today will be free flights in the future.
My aim is to earn one million points in one year.
A big booster program I'm using is Yak Pay. It allows me to pay any bills, wages and taxes with a points earning credit card to boost our balances.
This week I pulled off the ultimate earn trick when paying the company's quarterly BAS; the Yak Pay triple dip.
How did I do it and how much did I earn?
Our total tax bill was around $58,000. To pay, I registered a BUSINESSCHOICE REWARDS PLATINUM MASTERCARD into the company's Yak Pay account. I then processed the tax payment through Yak Pay, then paid off the credit card through Yak Pay again. This enabled earn three times for a single tax payment:
0.5 points pers $1 credit card = 29,000 points
1 point per $7 (special July offer) bonus from Yak Pay for ATO payment = 8,285 points
1 point per $3 bonus from Yak Pay for credit card payment = 19,333 points
Thus, for a $58,000 tax payment I earned 56,618 points.
The old triple dip. With earn rates like this, and more able to be earned for salary payments, bill payment and other purchases, I'm well on my way to earning one million points for Loyalty & Reward Co.
Today is grim, but somehow the future looks just a little brighter.
Want to get started?
Click here to give Yak Pay a try.
Need more info? Contact The Points Whisperer
For more information about Yak Pay and many other strategies that SME businesses can use to build enviable points balances, Loyalty & Reward Co recommend engaging the services of The Points Whisperer, Steve Hui from iFlyFlat. Steve will work with you to develop an accumulation strategy which will suit your business and your travel needs.