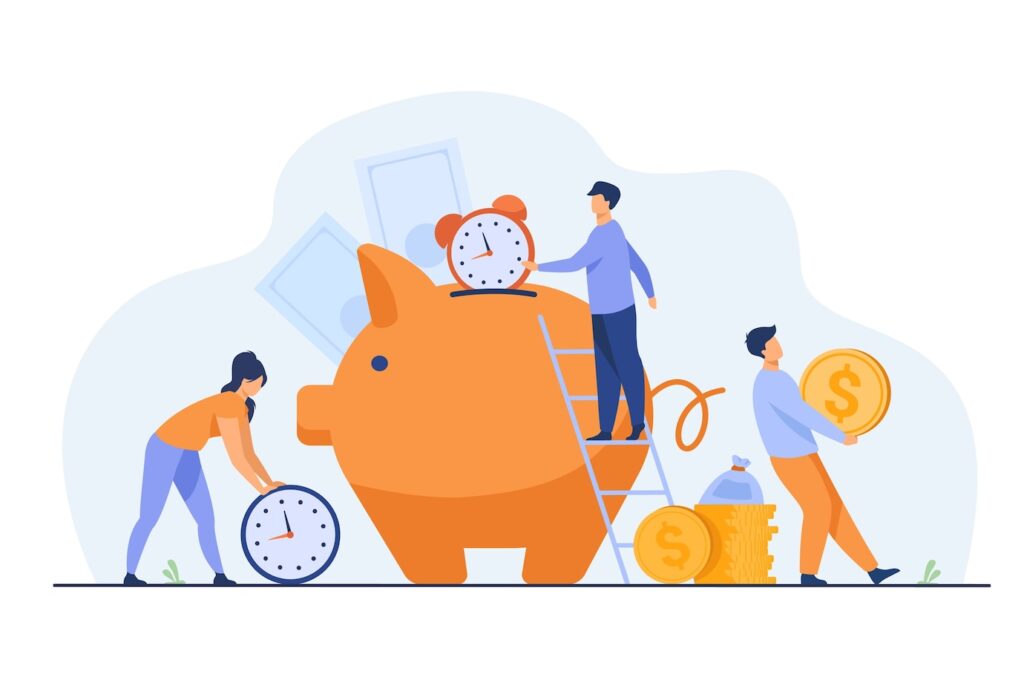 A loyalty framework that has risen in popularity over recent years is credits. Under this design, members will earn a credit amount for future spend on the company's products. This may be in the form of a voucher or be held in their account.
The program is typically structured such that the margin required to cover the cost of the credit is built into the price of the product. Thus, the member perceives they are receiving incremental value, while the company can control the costs of the program.
One advantage credits have over a straight discount program is that they may be more likely to be perceived as something tangible (a specific dollar amount visible in the member's account vs an unallocated percentage). Credit that the member has earned and feels ownership over may be more likely to tap into the endowment effect and loss aversion biases, meaning the member may be more reluctant to lose access to their credit compared to a discount.
An additional advantage is that credits avoid creating a negative precedent (i.e. members expect to see the same thing next time and hold off purchasing until another discount becomes available) or lower perceived value in the same way that discounts can generate.
A challenge with a credit program is the cost of the credit may need to be a greater value than a loyalty currency to excite the member (i.e. offering a 1 per cent return on $100 spent in the form of 100 points can work, but a cash equivalent credit of $1 may not sound valuable enough to motivate the member). In addition, the credit may be mentally combined with the price, neutralising the feeling of goodwill that a loyalty program should engender, although this is less likely to be the case than with discounts.
In exploring credit programs, three design variations are considered: delayed credit, interest payments and lowest price guarantee.
1. Delayed credit program:
This is an identical model to the Delayed discount program, however, instead of being provided with a discount, the member is awarded an account credit which they can apply to their next purchase.
Modern Market Rewards
As a join bonus, customers who sign up to Modern Market Rewards[1] receive US$2 credit into their account aimed at immediately encouraging them to spend at Modern Market to take advantage of their credit. Every time the member dines at Modern Market they progress towards earning their next US$10 credit. A US$10 credit is triggered ready for redemption each time a US$100 spend threshold is reached, encouraging continuous earn activity to progress towards more credits. Accumulated value can be redeemed simply by activating the credit and presenting it to the cashier at checkout.
2. Interest payments credit program:
This model involves inviting members to pay money into a holding account to apply against future purchases. Members are rewarded with 'interest' on their deposits, which acts as an account credit.
The program design may appear complex, but the core proposition messaging is simple, and when compared to the low rates of interest provided by banks, can be quite compelling. The credit is typically applied against high-margin products which can support generous discounts, making it cost-effective. One advantage is members may feel they are being provided with additional spending power, which can act to stimulate their desire to transact, particularly when this builds over time.
The approach requires investment in technology systems to manage member accounts, organise direct debit transactions, present clear transaction records and provide robust security to protect against breaches.
Virgin Wines UK
Virgin Wines UK have created a wine credit service called WineBank[2] which allows members to save a chosen amount within their WineBank account each month (from £15 to £100) to spread the cost of buying wine and maintain consistent wine bills. For every £5 a member saves in their WineBank account, an extra £1 interest is added to the account by Virgin Wines. This acts as a 20 per cent discount when the member chooses to spend their WineBank credits.
3. Lowest price guarantee credit program:
Lowest price guarantee credits are a structure that provides an automatic credit to members in the event they purchase a product that later reduces in price. This is typically confined to a fixed period of time post-purchase, with the difference between what the member paid and the new price credited to their account. For example, 'if the price reduces within two weeks of purchase, you will receive the difference as an account credit'[3]. The member can access the credit on their next transaction.
This strategy is based on a similar premise to a lowest price guarantee company committing to matching or beating competitor prices in order to give customers the confidence they are always accessing the cheapest price available. Best price guarantee companies constantly study the competition and adjust prices to remain the low-cost leader. In the instance that a customer finds a better price from a competitor, they will honour and potentially even beat it with a committed discount. This strategy aims to reduce comparison shopping by customers, representing a form of loyalty.
The systems required to operate a lowest price guarantee company are already relatively sophisticated. Extending these systems to support a price guarantee credit program will require investment in platform development. For companies with large product ranges and constantly changing prices, the operational complexities of such a program may be too onerous. Customer service support requirements to provide adequate responses to member enquiries may also require investment.
Super Cheap Auto Club Plus
The Super Cheap Auto Club Plus Membership[4] offers members several benefits including a 'Get Credit Back' promise. That is, 'if an item you just purchased goes on sale, we'll automatically credit you the difference!'. The join fee to sign up to Club Plus is A$5 per member with members receiving an automated A$10 credit into their online account once it is activated. This program design helps create a lock-in effect for members who have paid (sunk cost bias), provides instant gratification whilst familiarising members with using credits and gives them confidence they will always be accessing the cheapest promotional discount. If a member buys a catalogue item and the price is reduced within two weeks, the difference is credited to their account, and they have 30 days to spend the credit.
---
References
[1] Modern Market, https://modernmarket.com/rewards, accessed 29 June 2020.
[2] Virgin Wines, https://www.virginwines.co.uk/winebank, accessed 29 June 2020.
[3] Supercheap Auto, https://www.supercheapauto.com.au/p-supercheap-auto-club-plus-membership/900440.html, accessed 10 September 2020.
[4] Supercheap Auto, https://www.supercheapauto.com.au/p-supercheap-auto-club-plus-membership/900440.html, accessed 29 June 2020.