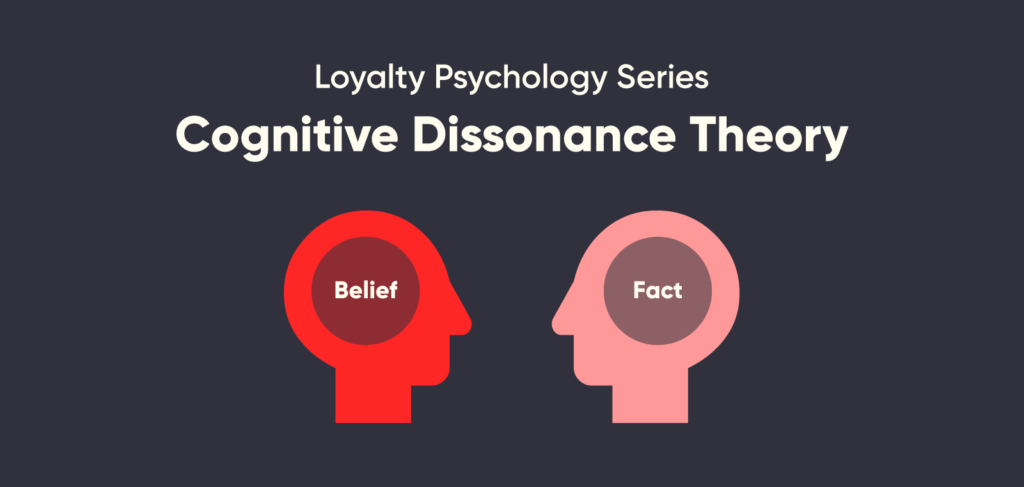 An area of consumer behaviour that needs particular attention is understanding 'Why customers return products?', especially given the costs associated with such a process are often high. One reason is cognitive dissonance, a mental inconsistency resulting in regret.
For example, a person who considers himself financially responsible feels guilty spending $300 on a new pair of sneakers and wants to return them because he's experiencing the weight of cognitive dissonance. The reality is that the $300 is not the problem, but rather the value he has placed on the shoes (based on his beliefs) does not make sense.
Customers who experience cognitive dissonance want to undo the effects of a regretful purchase by returning their products. Loyalty, however, can play a role in minimising instances of cognitive dissonance via communication and by adding value to the purchase to prevent returns, therefore reducing costs.
What is cognitive dissonance?
The American psychologist Leon Festinger[1] proposed that human beings strive for internal psychological consistency to function mentally in the real world. A person who experiences internal inconsistency tends to become psychologically uncomfortable and is motivated to reduce their cognitive dissonance.
A study by Skelton and Atwood (2017)[2] found that 82 per cent of adults in Great Britain have regretted a purchase in the past. This was shown to be particularly prevalent for takeaway food, clothing and footwear. They estimated the annual expenditure on regretted purchases to be £5–25bn, equivalent to 2–10 per cent of annual consumer spending on goods in Great Britain.
How to reduce cognitive dissonance
Sharifi and Esfidani (2014)[3] conducted a study on mobile phone customers to test whether it was possible to mitigate cognitive dissonance in the post-purchase stage through relationship marketing activities. They identified that post-purchase cognitive dissonance discouraged satisfaction and loyalty, therefore addressing it was important for customer retention. Relationship marketing activities included direct marketing, database marketing, quality management and services marketing. Which aimed to communicate messages of trust, commitment, co-operation and shared values. They found that targeting customers with relationship marketing activities after a high-involvement purchase reduced severe cognitive dissonance.
The role of loyalty
Customers often attempt to reduce dissonance on their own, however, marketing managers can support this effort through personalisation. There is a clear role for loyalty programs to play in reducing cognitive dissonance, building customer satisfaction and encouraging loyalty.
This may include marketing efforts such as:
Tying rewards to the transaction ('I spent all this money, but look how many points I earned!')
Post-purchase communications efforts to make the member feel they have made the right decision
Invitations to join clubs or communities which provide the customer with a sense of belonging and exclusivity whilst connecting them to other like-minded customers
Example of communications to reduce cognitive dissonance
Consider Nike shoes. They are, in general, more expensive than other brands. However, they reinforce the value of the brand through interactions and communications with customers, as well as through special benefits for Nike loyalty program members.
Here are a few things that Nike does to add value to the purchase, reinforce the brand's worth, reassure members of their purchase and reduce cognitive dissonance.
Shipping costs are often a cause for customer discomfort, especially when they appear surprisingly at the end of the checkout process. Offering 'free shipping' or 'no shipping fees' can mitigate this discomfort, as members will likely offset the cost of shipping from the purchase amount as a way to justify their spending, i.e., I paid $300 but I didn't need to pay for $10 shipping.
Nike further reduces dissonance by offering 60-day free returns. The extended returns policy reassures customers of of their decision by removing any risk.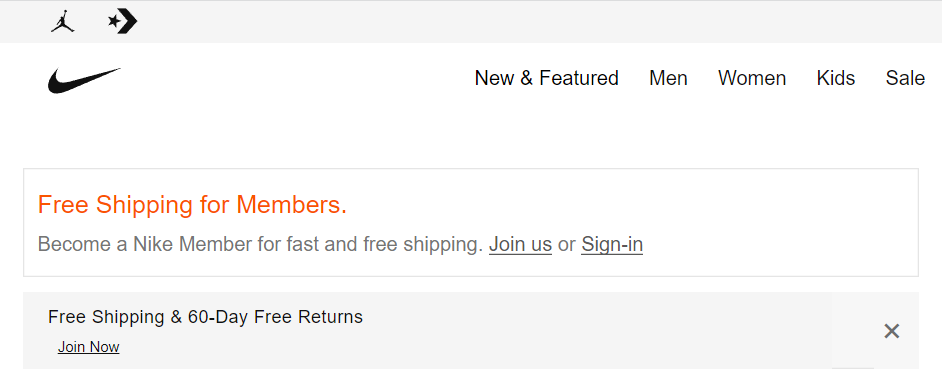 2 Talk to real people online
Talking to a supportive staff member during the customer purchase process can remove any doubts they may have prior to purchasing a product. I.e., I got answers to all my questions, so I have no doubts this is the right purchase. An online conversation with Nike starts with a chatbot. However, within a few interactions, the experience becomes personalised as a staff member jumps in to help with any aspect of the shopping process.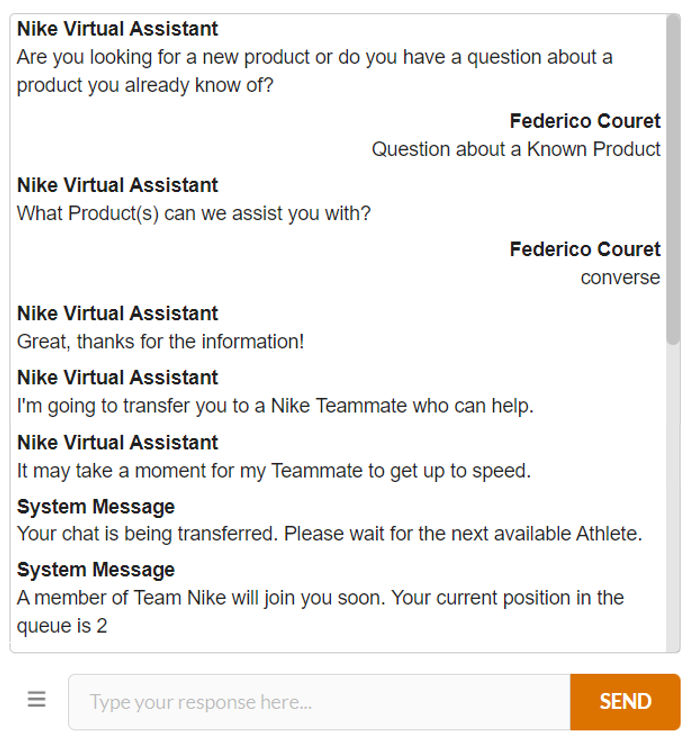 3 Members get discounts
Nike runs several promotional periods throughout the year where members can access very substantial price reductions. Discounted products always feel like a win, and can reduce any internal guilt or discomfort a member may feel about a purchase, i,e., This pair of shoes only cost me half the price!


4 Access to a member-only product range
Feeling special is a desire craved by many, so access to an exclusive line of products removes any potential dissonance as it confers members with feelings of entitlement and privilege. I.e., These shoes may be expensive, but I am one of the few who have this model.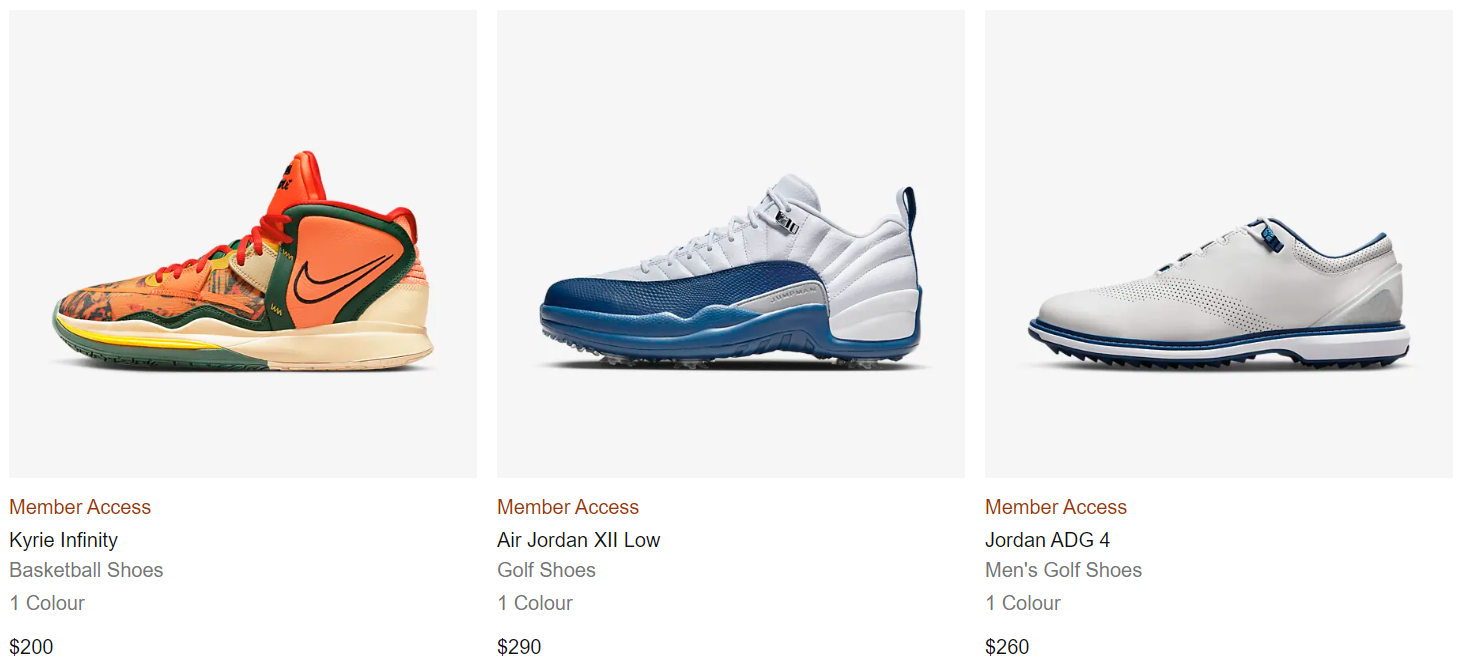 Likewise, this benefit removes dissonance because members have ownership over the design of a product they want to purchase, i.e., I designed these shoes the way I wanted them!
Through the Nike app, members can scan product barcodes to find available sizes and colours, receive rewards in-store through notifications, find popular products online, and link all purchases online for future reference and even more personalised experiences.
Through personalisation, members feel unique, special and emotionally connected with the brand. An enhanced shopping experience can help mitigate any feelings of discomfort, i.e., I don't mind how much I spend with this brand, I love shopping with them.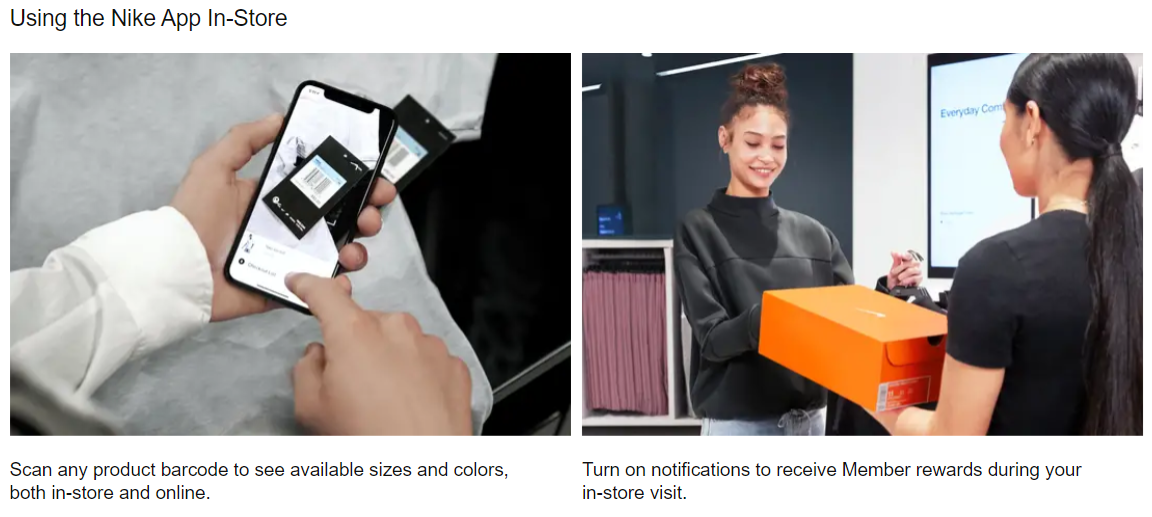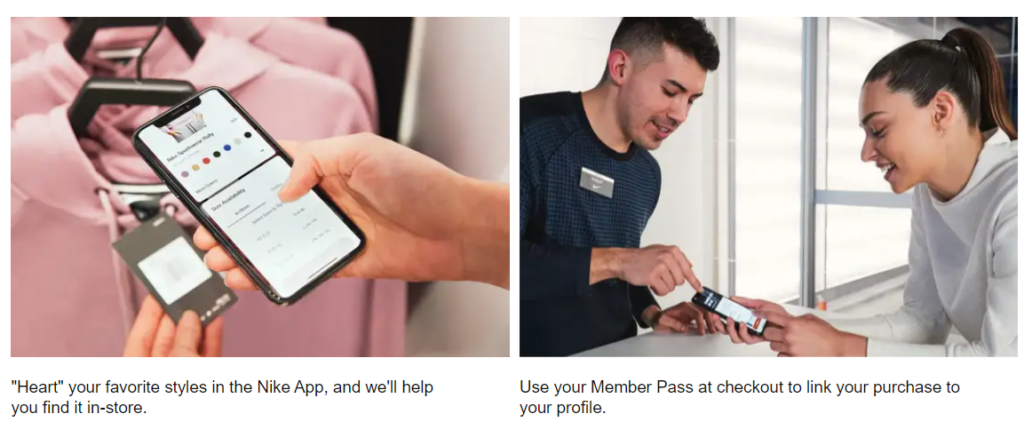 7 Members are part of a community
Beyond member benefits, Nike has developed a community space and two exercise apps (Nike Training Club and Night Run Club), which members seamlessly access via single sign-on. The community broadcasts interesting relevant inspirational content, and the apps are packed with exercises, challenges, local group runs, mental health exercises, tracking tools and tips on how to make the most of Nike.
This gives members access to a community that supports their interests, but also connects them to other members who share the same passion. Brands that use elements of social identity theory and social proofing can be powerful motivators of member behaviour.


Conclusion
After every purchase, consumers go through a period of post-purchase rationalisation, convincing themselves that they've made the right choice by weighing the positives and negatives. When this process leads to doubt, there is cognitive dissonance. Loyalty plays an important role in helping consumers reconcile their purchase decision where effective communications and targeted messaging will help dissipate any dissonance that may arise.
---
[1] Festinger, L., 1957, 'A theory of cognitive dissonance', Stanford University Press.
[2] Skelton, A. C. H. & Allwood, J. M., 2017, 'Questioning demand: A study of regretted purchases in Great Britain', Ecological Economics, Vol 131, pp499-509
[3] Sharifi, S. & Esfidani, M., 2014, 'The impacts of relationship marketing on cognitive dissonance, satisfaction, and loyalty: The mediating role of trust and cognitive dissonance', International Journal of Retail & Distribution Management, Vol 42.