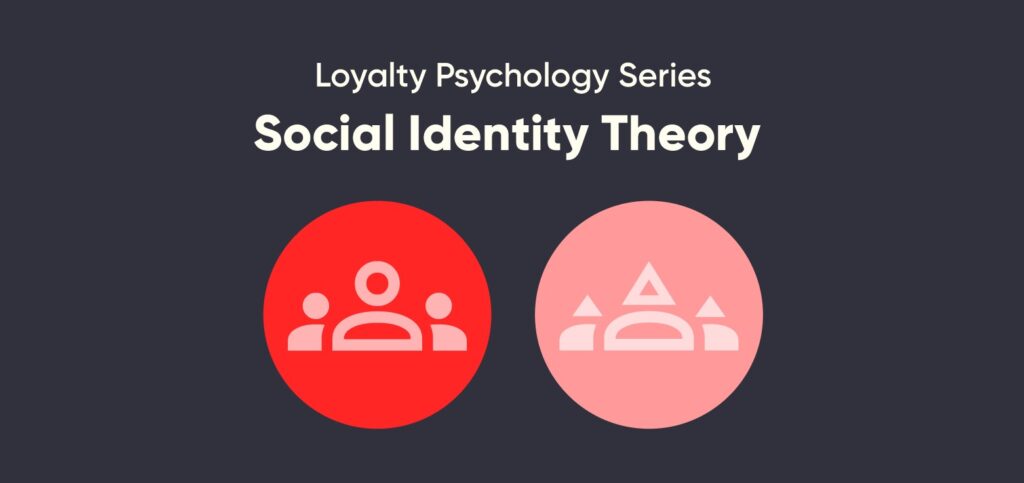 Psychology has demonstrated that consumers do not just feel emotional connections to preferred brands, but they adopt them as part of their identity.
Tajfel (1978) [1] proposed social identity theory, whereby a person's sense of who they are is based on their membership of different groups. Tajfel theorised that groups which people belonged to as social classes (such as sporting teams, families, groups of friends, workplaces, etc.) were an important source of pride and self-esteem. He determined that groups give individuals a sense of social identity and a sense of belonging to the social world.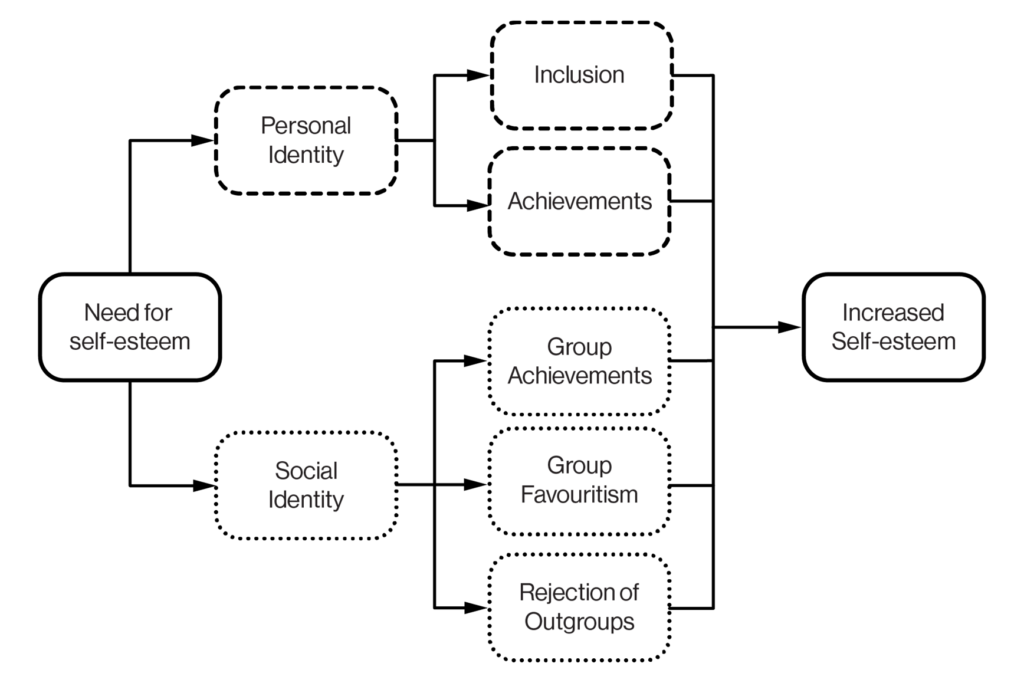 Bhattacharya and Sen (2003) [3] expanded this further by exploring social identity theory as it related to brands. They proposed that 'strong consumer-company relationships often result from consumers' identification with those companies, which helps them satisfy one or more important self-definitional needs'. In other words, consumers connect with brands in much the same way they connect with their social class, sporting teams and friendship groups, and the brand plays a critical role in making them feel better about themselves by increasing their self-esteem.
How can Social Identity Theory be used to enhance loyalty?
A program which serves to make members feel a sense of exclusivity and belonging can play a central role in the member adopting the brand (sub-consciously or otherwise) as an element of their own self-definition.
Many loyalty programs incorporate status tiers in an attempt to tap into the power of social identity theory. For example, many major beauty brands and high-end retailers provide their VIP members with custom makeovers, personal styling sessions and private store access to make them look and feel confident and beautiful, blurring the lines between brand and self.
Söderlund (2019) [4] identified that simply labelling customers as 'member' versus 'non-member' was sufficient to stimulate a higher level of sense of belonging and customer satisfaction.
Ivanic (2015) [5] identified that high-status tier members engage in status‐reinforcing behaviours, even if doing so offers no material or social signalling benefit, and even if it incurs costs, as engaging in these behaviours generates elevated feelings of prestige.
When high status is noticeable, members demonstrate a greater propensity to engage in status‐reinforcing behaviours. By contrast, members who reported as already having a reinforced sense of status were less likely to engage in status‐reinforcing behaviours. Ivanic concluded that this suggests that utilising status privileges serves as a reinforcing behaviour, even in the absence of a status threat.
The most common application of this theory can be seen within airline, hotel and bank programs where tier benefits are a formidable driver of member stickiness and retention.
Case Study: Thai Airways Royal Orchid Plus
A Platinum Royal Orchid member (or an equivalent frequent flyer status level within the Star Alliance partner network) is provided with a range of benefits when flying with Thai Airways including free lounge access, priority boarding/check-in/baggage handling and complimentary upgrades. By recognising and rewarding members, while making them feel they belong to something meaningful, Thai Airways help their members enjoy a boost in self-esteem which can lead to the establishment of an emotional connection with the company.
Cairns and Galbraith (1990) [6] suggested that 'frequent flyer schemes may generate switching costs for travellers' through the awarding of status tiers which confer benefits on the member which they would lose if they moved their business to another airline.'
According to Social Identity Theory, the loss for some would also include a loss of self-esteem, feeling of importance and sense of belonging. This makes the stickiness effect of Royal Orchid and similar frequent flyer programs particularly powerful.
Think that your loyalty program could benefit from a Next Best Action platform? Contact Loyalty & Reward Co today for a brief consultation.
References
[1] Tajfel, H. & Turner, J. C., 1978, 'An Integrative Theory of Intergroup Conflict', The social psychology of intergroup relations, pp33-47.
[2] Forsyth, D. R., 2014, 'Group Dynamics 3c Identity and Inclusion: Social Identity (Part 3)' from the book 'Group Dynamics', https://www.youtube.com/watch?v=XPIJjcJUw7w, accessed 14 October 2019.
[3] Bhattacharya, C. B. & Sen, S., 2003, 'Consumer-Company Identification: A Framework for Understanding Consumers' Relationships with Companies', Vol 67, pp76-88.
[4] Söderlund, M., 2019, 'Can the label 'member' in a loyalty program context boost customer satisfaction?', The International Review of Retail, Distribution and Consumer Research, Vol 29, Iss 3, pp340-35.
[5] Ivanic, A., 2015, 'Status Has Its Privileges: The Psychological Benefit of Status-Reinforcing Behaviors', Psychology & Marketing, Vol 32, pp697-708.
[6] Cairns, R. & Galbraith, J., 1990, 'Artificial Compatibility, Barriers to Entry, and Frequent-Flyer Programs', Canadian Journal of Economics, Vol 23, Iss 1/2, pp807-816.