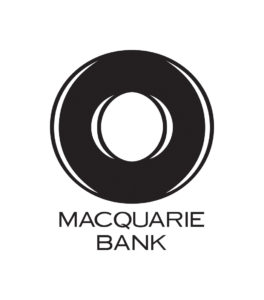 Loyalty & Reward Co received an email this morning inviting us to join Macquarie Bank's Brainsourcing beta group.
Their tagline is 'Pledge your brain and be rewarded.'
Participants need to sign up for a Macquarie Platinum Transaction Account as the first step. From there, they are directed to complete 8 simple banking tasks, and fill in a survey providing feedback on each of the tasks.
Completing all 8 tasks earns a reward of $50, plus the chance to win an all-expenses-paid trip to San Francisco.
While geared as market research trial, it's actually clever marketing designed to appeal to younger demographics who conduct most of their banking via their smart-phone.
Some of the features promoted include:
a customised experience (the more you use it, the more it gets to know you)
search the way you speak (easily find the transactions you're looking for, with search that speaks your language.
get to know your spending (track your spending by category, discover trends, and stay organised by uploading receipts and warranties)
smart, simple budgeting (create budgets for anything with just one click and keep yourself in check)
Actually, the most compelling feature is it's fee free; no ATM fees, no account fees and no international purchase fees.
The App is designed and executed by Luis Ugina and Ben Perham, leaders of the digital banking experience for Macquarie Bank.
We think it's a pretty cool play. New customers who complete all the tasks to earn their $50 are automatically trained to try the features and share an opinion about them, which means they're effectively educated. Other banks would struggle to explain and introduce all the features of their banking Apps, with customers focusing just on the essentials, then calling the contact centre for more complex transactions.
Philip Shelper is a loyalty management consultant based in Sydney, Australia who obsesses about everything to do with loyalty and rewards. His company Loyalty & Reward Co are a leading loyalty management consulting firm.
Let's connect! https://au.linkedin.com/in/philipshelper