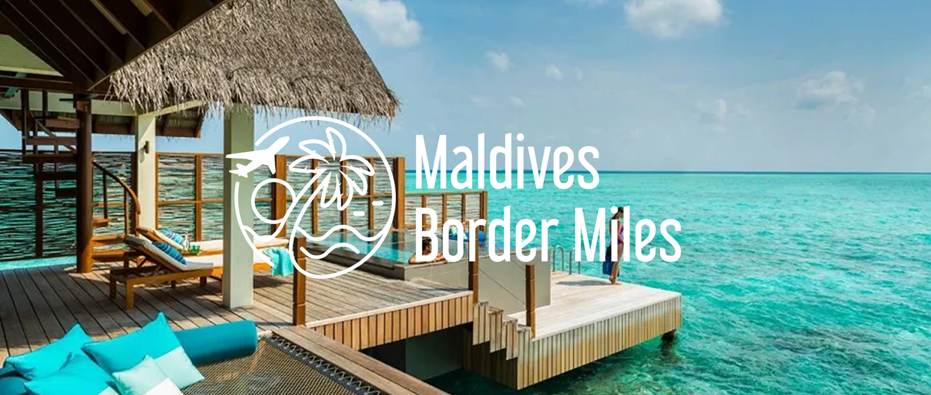 The Maldives is a postcard destination that represents that idyllic holiday everybody would like to take. Imagine sunbathing in one of those soft white powdery sand islets topped by lush tropical palms.
The peaceful and gentle breeze, world-class hospitality and luxury accommodation floating on shimmering turquoise waters are a piece of heaven.
But wait, that's not all, visiting paradise has its own loyalty program too. The idea is to keep you going back to cloud nine… and as a loyalty consultant, I'm extremely intrigued by this program.

In January 2021 the country launched Maldives Border Miles, a three-tiered loyalty program similar to hotel and airline loyalty programs. Here members earn and accumulate points based on the number of visits to the country and duration of stay to reach elite status. In turn, the elite status gives them access to exclusive benefits.
Tourism was a growing sector and the largest contributor to the economy in the country, but the pandemic wiped out almost all of it in 2020.
It has been more than a year since the program launched and the country is on its way to seeing tourism again at pre-pandemic levels.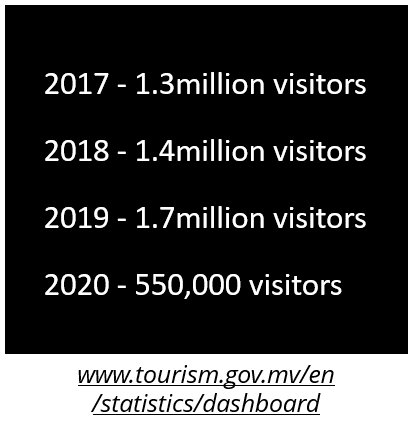 With 1.3million visitors recorded in 2021, full recovery looks promising. But is the Maldives Border Miles loyalty program responsible for such a comeback?
Doubtful in my view. The program has immense potential to create opportunities for the country, tourism operators and other partners. As it stands, it doesn't look like the program is doing much for the country. Tourism is recovering due to other initiatives the government implemented to drive visitation to the archipelago including one of the fastest COVID-19 vaccination campaigns in the world.
The Maldives Border Miles loyalty program
To join the Maldives Border Miles loyalty program, tourists can simply enrol via the program website prior to travelling or whilst moving through customs and immigration upon arrival (submitting a Travel Health Declaration is no longer mandatory).
Tourists enrolled in the program not only earn points for each border crossing and the length of their stay. Additional points are awarded when visiting during special occasions (think honeymoons, anniversaries, or local festivities), as well as activities such as snorkelling, excursions or island hopping whilst in the country.
All points earnt go towards reaching one of the following elite status tiers, which were given names in Dhivehi, Maldives' primary local language, and represent the value members receive.
Aida (500 points)
Aida means 'bright star', it is the equivalent of a bronze entry-level. Members require 500 points to reach this level and access the tier benefits, which include 3-10% savings at select hotels, spas, and restaurants.
Antara (2000 points)
The program's silver status is Antara, the name translates to 'attractive and prestigious' and members require 2000 to reach this status. The main benefit here is that members can fast track through immigration on arrival and departure. Other benefits are savings of 5-15% at select hotels, spas, and restaurants.
Abaarana (4000 points)
This is the highest status, equivalent to gold, which is an honorific title given to monarchs during the ancient times of the Maldives. Members require 4000 points to attain this privileged tier. The main benefit is also fast track immigration on arrival and departure, but also access to Maamahi Executive Lounge at Maldives' Velana International Airport.
On arrival, a customer service team also takes care of passport and luggage clearance and drops off all belongings at the member's accommodation destination. Abaarana members also access savings of 10-20% at select hotels, spas, and restaurants.
Earning Maldives Border Miles points
There are eight ways for members to earn points in the Maldives Border Miles loyalty program. Unfortunately, here is where the program challenges start to become evident and why the program is underutilised.

Members earn:
– 50 points for each border crossing
– 30 points if visiting for a honeymoon
– 30 points if visiting for a wedding anniversary
– 30 points if visiting for a birthday
– 20 points if visiting between June 1 and August 31
– 10 points if visiting during local occasions or festivities
– 5 points for each night spent in the Maldives (up to 30 nights per visit)
– 5 points for services obtained from program partners (mainly tours and activities)
As much as members may want them, earning 500 points to access any discount takes a lot. A member would only earn 150 points by staying seven days (an average length) during a celebration and taking a tour or doing an activity every day during their visit.
Even if the member duplicates or triplicates their stay, it only equates to 450 points. And if we remove 100 points since the member crosses the border only once, it leaves them with just 350 points.
It seems impossible to reach the base tier.
Although points never expire, earning points feels to be futile. You cannot buy anything with points, and how many times do members need to visit to get some value for signing up to the program?
Considering the above scenario, let's say a member visits four times and reaches Aida (Bronze) status. Unfortunately, here is another program challenge.
Receiving 3-10% discount at participating partners like Hard Rock Cafe that gives program members a 5% discount isn't that attractive. Will discounts such as $2.5 on a $50 meal, or similar, make someone consider visiting Maldives again after spending thousands of dollars?
Even if you accumulate all partner discounts, the program still doesn't stack up.
Put it this way, a wealthy member who stays a full month on a five star property and dines at the most expensive restaurants, spends on all activities that can be done on a day, uses every facility you could imagine and, say it happens to earn all special occasions' points, he or she receives less than 500 points.
This member would have to spend more than half a year in the archipelago to reach Abaarana (Gold) status where supposedly benefits are for royalty.
Besides having privileged immigration clearance on arrival at Gold status, the only difference is the percentage discount on restaurants, experiences, tour operators, spas, and some hotels.
Getting a 20% discount on burgers, massages and snorkelling is not a lot of value for someone who spends a lot when visiting the Maldives. And there are plenty of people who spend thousands on the Maldives, check this article from Forbes.
Maldives Border Miles has enormous potential
The Maldives deserves credit, the country took a concerted effort to reopen its border to tourists as early as July 2020. On the one hand, there were strict hygiene protocols for tourists and tourism operators and the country implemented one of the fastest vaccination campaigns.
On the other hand, there were marketing campaigns such as "isolation has never been this good", promoting long-stay packages and the country adopted strategies to capture new markets.
The Maldives Border Miles loyalty program is highly commendable too. It is the first and only country loyalty program in the world. No other nation has tried this and it is a fantastic idea with enormous potential to entice every traveller.
From travellers looking for a premium destination, families in the region that are mid-tier spenders to honeymooners in every continent choosing a secluded location, Maldives is an attractive piece of paradise.
There is a loyalty program framework in place already, and program operators have the opportunity to evolve the program and improve the offering for both visitors and partners and make the program work harder and do some heavy lifting to bring more tourists to the country.