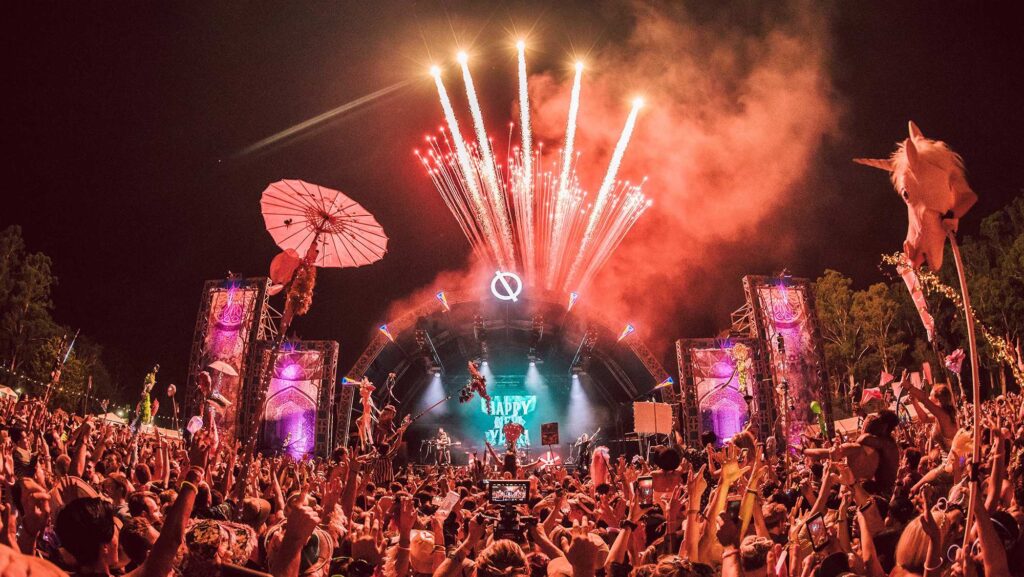 There is no doubt the live music industry has taken a major hit over the past few years. Now, they're trying to bring back the crowds whilst navigating a precarious regulatory environment.
Music festivals have long rewarded loyalty with access to presale tickets for individuals who attended in years past. Another strategy employed to empower individuals to become festival 'ambassadors' by rewarding them is referrals. An example of this is the 2022 Lost Paradise campaign, a four-day festival held over New Year's, an hour north of Sydney, Australia.
How it works
Anyone can sign up for presale tickets. Individuals who sign up are notified via email the day of presale ticket release.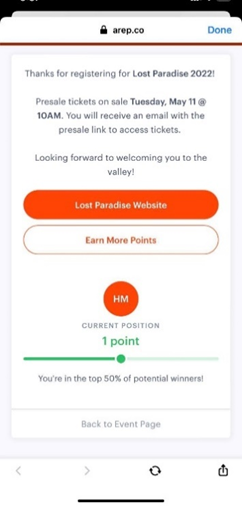 Once the user signs up, they are prompted to 'Earn More Points'. This can be achieved by sharing through social media channels in the form of a post on Facebook or Twitter – 5 points. Inviting friends via a link on Facebook Messenger, Instagram, email, SMS, or Whatsapp – 10 points. Points are also rewarded for subscribing to Lost Paradise emailing database – 10 points, following/liking Lost Paradise on Instagram or Facebook – 5 points, and liking the Facebook Event – 5 points. Finally, 20 points are awarded for connecting a Spotify account. This is very interesting data for the festival to capture. It can assist in selecting the most popular artists for future festivals and presents an opportunity to personalise marketing material to subscribers.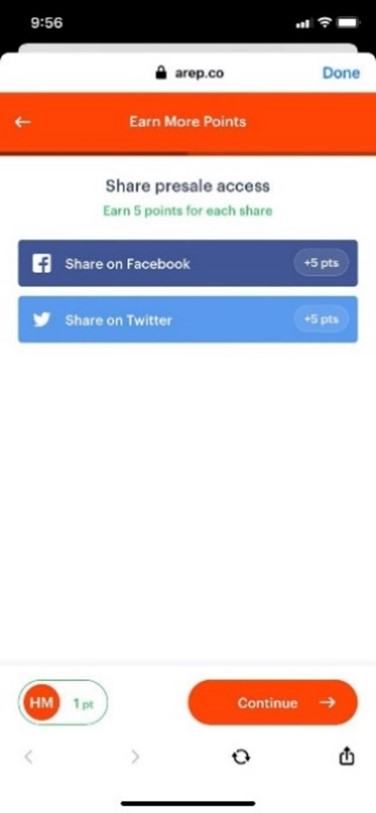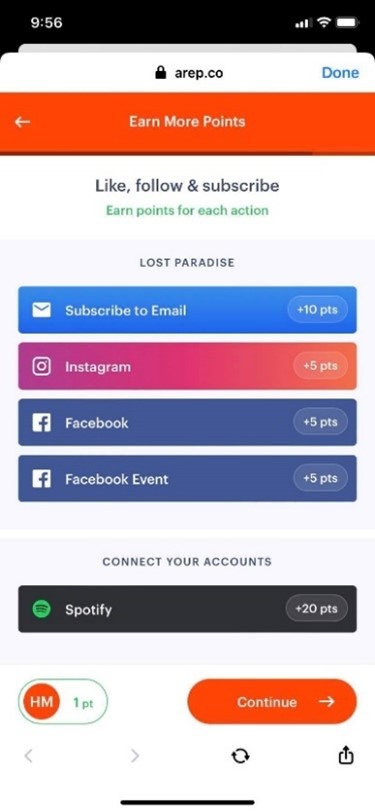 Redeem
So, what can all these points be redeemed for?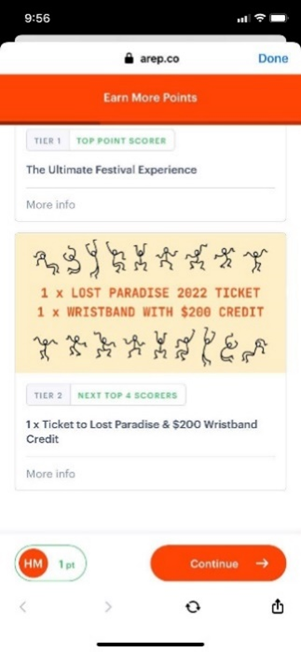 Tier 1 is reserved for the top point scorer. "The Ultimate Festival Experience" includes four free tickets, side stage access to an act of choice, glamping accommodation, a private porta-loo, and $200 credit to spend inside the festival.
Tier 2 consists of the next four highest point scorers. These individuals are rewarded with a free ticket and a wristband with $200 credit to spend inside the festival.
These are some substantial rewards; however, the chances of winning are highly unlikely. With the festival expecting attendance of around 30,000, there is roughly 1 in 6,000 odds of being rewarded.
The number of points that could be racked up by influencer types would far surpass the number of contacts I could reach. The adapted progress tracker is a nice touch. At any point in time, I can login to see how I compare, points wise, to the remaining participants. This provides users a performance measure. It may encourage some to keep referring or others to give up if they realise how difficult it will be to access the top 5.
Summary
I like this. For the festival, it's cheap promotion and the opportunity to access valuable Spotify data. For the festival goers, a chance to invite friends and possibly win a great experience. The festival organisers could look at introducing another tier or two to reward more of the base who engage with the referrals. Give the top 5% of point getters a credit to spend at the festival or access to exclusive content from artists before the festival.
Overall, the referral program is an effective promotional tool that I'm sure will provide some interesting insights to help improve the program and the festival in future years.