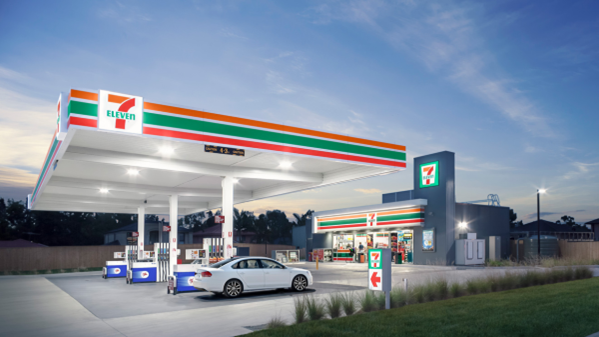 7-Eleven Australia is a convenience store chain that operates in Australia. It is a subsidiary of the Japanese company Seven & I Holdings Co., which is the parent company of the global 7-Eleven brand. The first 7-Eleven store in Australia opened in 1977 in the Melbourne suburb of Oakleigh, and since then, the chain has expanded to over 700 stores across the country, making it one of the largest convenience store chains in Australia.
By using the My 7-Eleven app, users can participate in the My 7-Eleven Loyalty Program. Users can redeem exclusive offers and rewards instore. Furthermore, they can also lock in the cheapest fuel price at the nearest five 7-Eleven petrol stations.
Joining the program
To sign up for the My 7-Eleven Loyalty Program, customers simply need to download the My 7-Eleven app onto their mobile device. The only information required is name, mobile number, and email address. Providing date of birth is optional – you will be given a treat on your birthday if it is provided.
Benefits
The My 7-Eleven app in Australia provides a range of benefits for members:
Exclusive deals: Members will have access to exclusive deals on various products available in 7-Eleven stores.
Loyalty rewards: Members will enjoy a reward on their 7th eligible visit.
Fuel Price Lock: Choose your fuel type at the cheapest price across five 7-Eleven fuel stores closest to your current location.
Pay & Go: Enter pump number, set payment, fill up and drive away. Also, members can skip the queue by using their phone to scan barcodes and pay without going to the cash register.
Link Velocity Frequent Flyer: When members link their Velocity membership they can get up to 2 Velocity points per litre on fuel and per $1 of eligible spend in-store.
The My 7-Eleven app provides users with a quick and alternative way to pay for their fuel via the app without having to walk into the store and potentially stand in a queue to make the payment.
The app also incorporates a great digital progress tracker to prompt continued motivation for members to reach the reward on their 7th visit. Loyalty experts believe members are more likely to stay engaged with the program due to the reward being easily attainable – a lot of loyalty program designs would usually provide the reward on the 10th visit.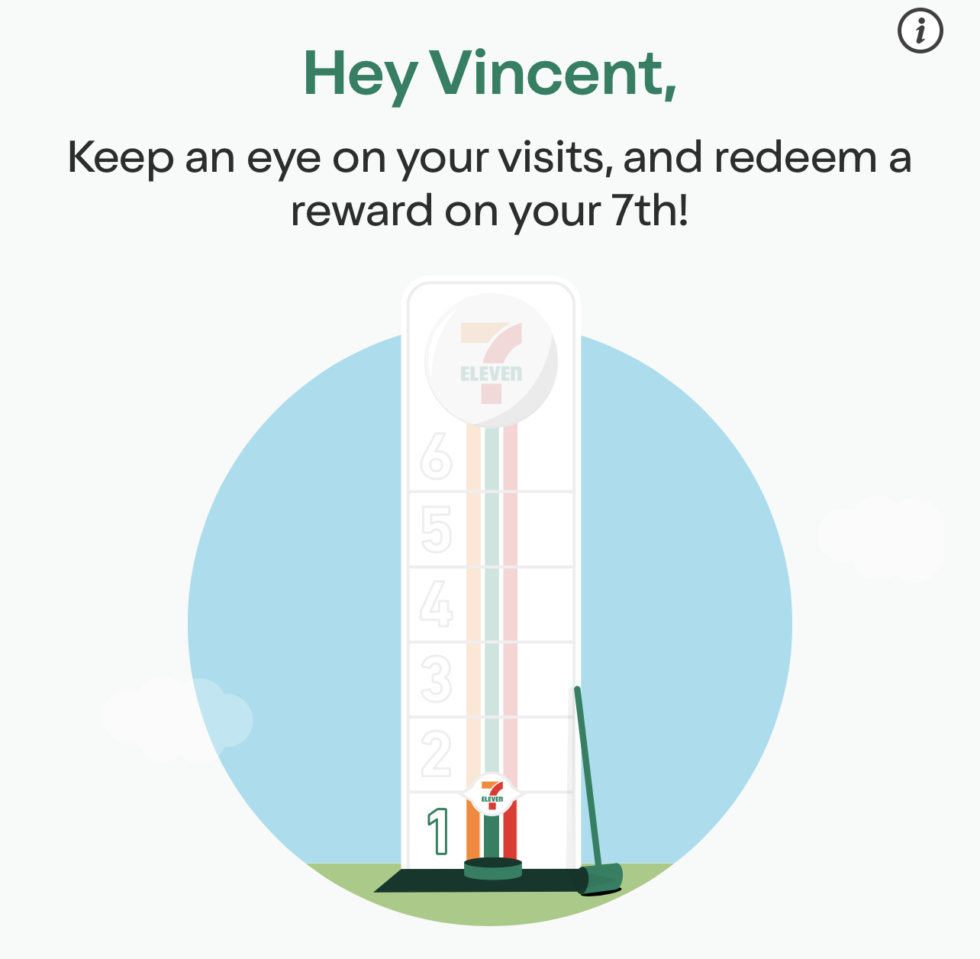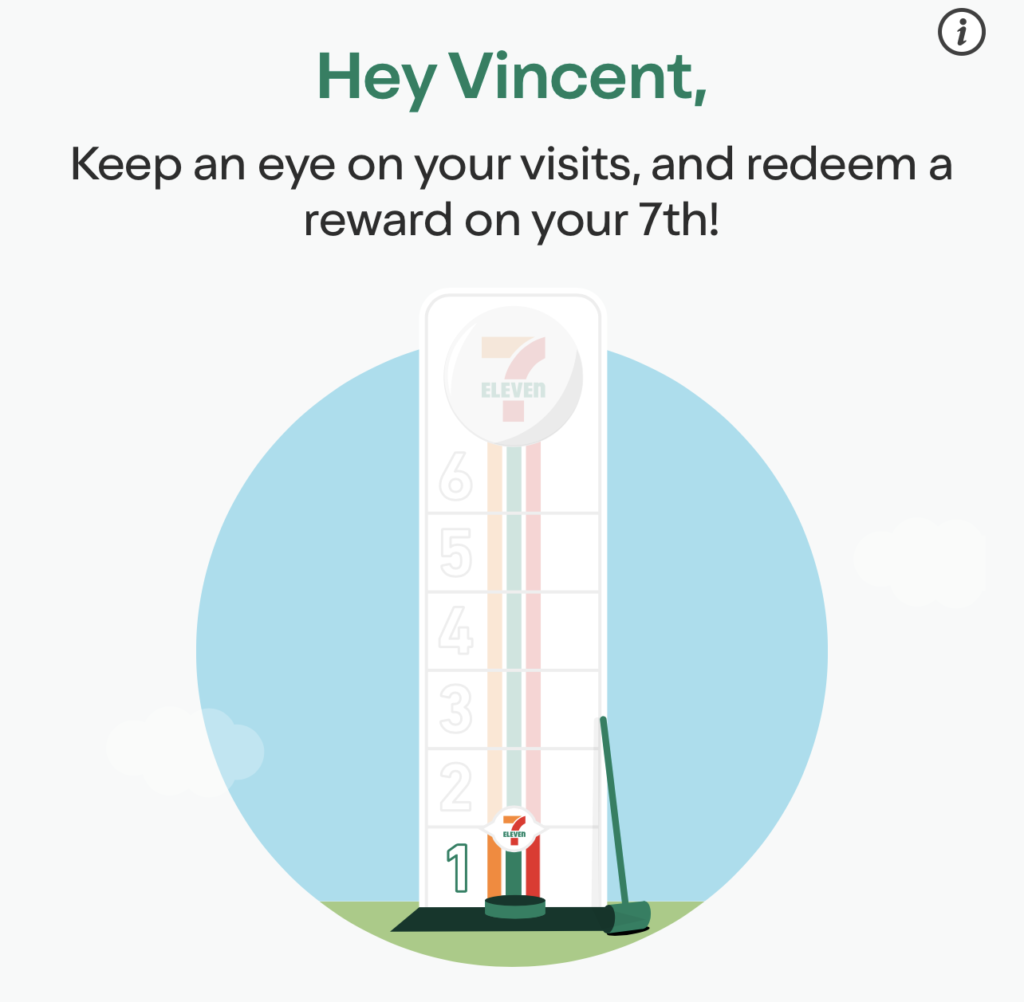 However, the Fuel Price Lock would be the headline benefit that provides the greatest savings. If members are savvy, there are some great opportunities to maximise savings potential.
As of Tuesday 28 March, when I attempt a Fuel Price Lock, the best local price for Supreme+ 98 fuel is 227.9 cents per litre at Gregory Hills. However, 7-Eleven Edensor Park is only 25 minutes away from my current location and their price is only 191.9 cents per litre.
Therefore, if I am travelling towards Edensor Park and it is one of the five nearest 7-Eleven stations, I can lock in their price of 191.9 cents per litre and this will be saved for 7 days – I don't even need to fill up my car today or drive to the Edensor Park station. This would be a total savings of roughly $18 (based on me filling up the car with 50 litres of fuel). Over the whole year, I could be savings close to $500 if I'm filling up every two weeks.
With the way that petrol prices have been soaring over the last few years and the overall increased cost of living, the Fuel Price Lock is a great way to lock in cheap petrol prices and save money on fuel.
Last thoughts
The My 7-Eleven app is easy to use and has a smooth interface. Members are provided with great value deals, the ability to link Velocity membership and there is a seamless experience via the Pay & Go feature. It's likely 7-Eleven can keep their members engaged via Fuel Price Lock. When members can potentially save up to $20 every time they fill up, it only makes sense for them to return to a 7-Eleven station.