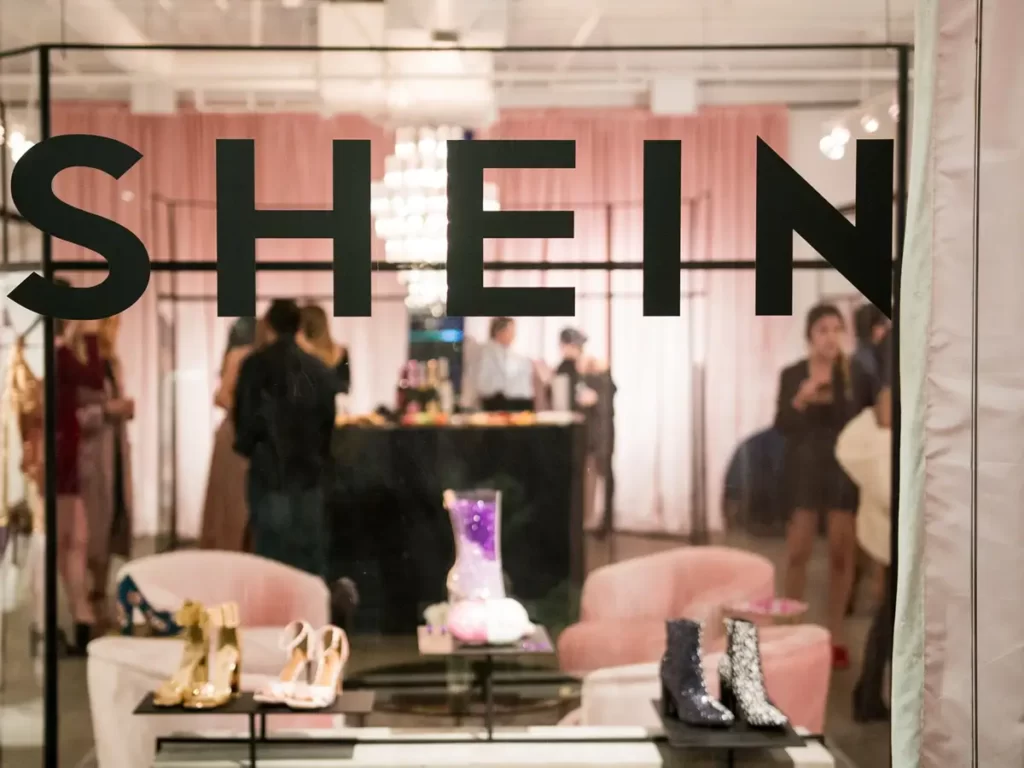 Personalisation is the way the world is going. Since COVID-19, online shopping has become increasingly popular, where customers prefer to be a part of a personalised shopping experience. According to a study done by McKinsey [1] in 2021, 76 percent of customers are more likely to purchase from a company that personalises. To keep up with the trend, companies are having to increase their levels of personalisation by enhancing a member's experience through relevant rewards and communications. A great case study of a company that has excellent levels of personalisation is SHEIN.
There are many controversial opinions about purchasing from SHEIN but whether you support them or not, credit must be given where credit is due. They know how to market their products. SHEIN provide their customers with personalised product suggestions and have a great review system that allows members to get a better sense of products before purchasing. All of this is tied to their loyalty program, SHEIN Points.
The Program
To join the program, customers simply have to create an account and enter a few basic details. After that, the member has access to discounts, points and more.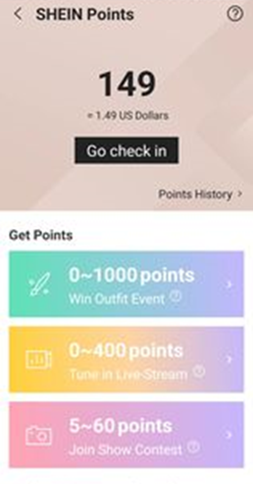 There are three main ways for members to earn:
Spend: Members earn one point per one dollar spent
Reviews: Members can earn points by posting useful reviews
Other non-transactional activity: There is a list of activities that members can engage in, to earn bonus points including creating outfit vision boards that other members get to vote on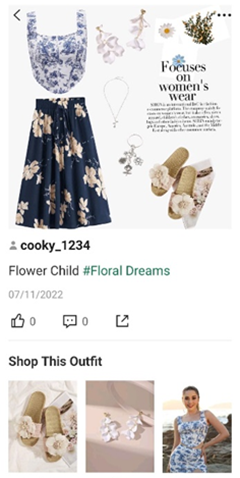 Once they earn, members can spend their points on their next order where 100 points is equivalent to one dollar. This means a member must spend $100 to receive one percent back. Compared to a lot of other retail companies the value that the members receive back is insignificant. The biggest difference here is that SHEIN has such low prices that is not uncommon for its customers to spend large amounts of money early, generating returns quickly. However, this still requires significant investment from the member.
Personalisation
The SHEIN Points program offers lots of channels for customisation. One way is that members have the option to set their preferences and earn bonus points for doing so. Members can choose what their favourite categories are, who they buy clothes for and what their style preferences are.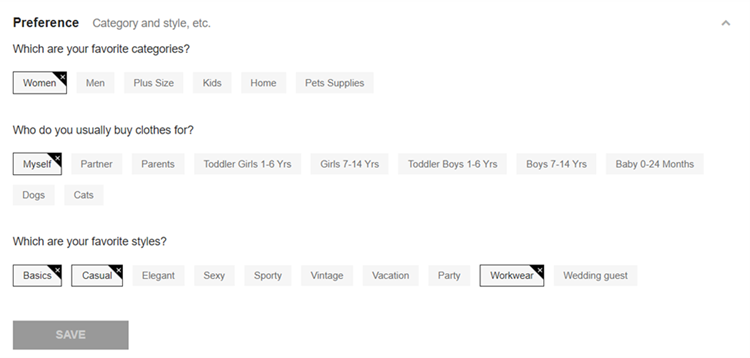 After setting preferences, and through previous SHEIN searches, the main shopping page shows products that SHEIN assumes the member will prefer. This is the case in both the browser and the app. This means members will see products they are most likely to buy, generating sales for SHEIN and a more personalised experience for members. A win, win for both.
Reviews
Another way that SHEIN offers a high level of personalisation is through its well-known reviews. After having made a purchase, members are encouraged to review their items and post photos as well as their size measurements. As members post their reviews, other members looking to purchase the products give the reviews a thumbs up if they found the review helpful. The more thumbs up a review receive, the more SHEIN Points that the reviewing member earns.
One of the best things about these reviews is that they don't need to be positive. Unlike other companies that moderate the posted comments, SHEIN lets members post whatever can be helpful. If that means saying the fabric is thin and you can see right through it, then by all means post away.
Customer Experience
These reviews help to create an amazing user experience for all customers, not just members. Members can see what the products look like on actual customers before purchasing. In terms of personalisation, this is a growing trend in retail. In an increasingly digital shopping experience, consumers enjoy being able to trial and preview products before purchasing.
Conclusion
The program just goes to show that nowadays members are more than happy to share their data, as long as they get something in return. SHEIN gives members the option to update sizing, and preferences, as well as post pictures of themselves in the products and the large network of SHEIN members, proving its level of success.
Overall, SHEIN has done an excellent job at creating a personalised shopping experience for its members. It is not uncommon to see members begging for likes in their reviews hoping to get more points to spend. However, the program itself could use a little more juice with such a low return rate to its customers and minimal levels of advertising.
Looking to build customer loyalty for your fashion brand? Our team can help create a customised loyalty program strategy. Explore our services and get in touch to learn more.
---
[1] McKinsey & Company. 2021, The value of getting personalization right–or wrong–is multiplying. McKinsey & Company. Retrieved July 11, 2022, from https://www.mckinsey.com/business-functions/growth-marketing-and-sales/our-insights/the-value-of-getting-personalization-right-or-wrong-is-multiplying