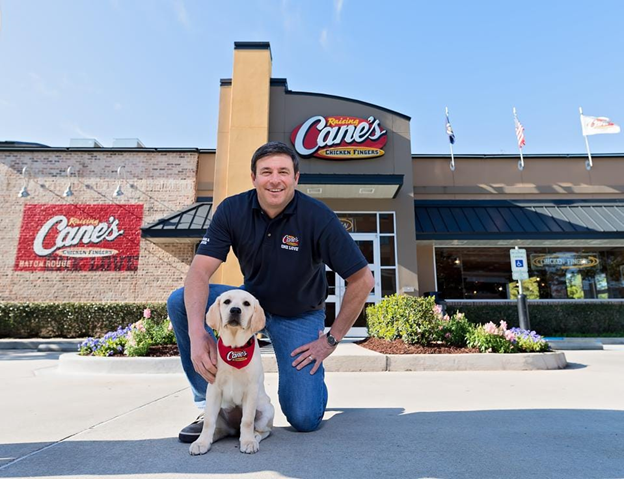 Raising Cane's Chicken Fingers is an American fast-food restaurant chain known for its chicken fingers and special sauce. Although Max Savransky may lead you to believe that Popeyes is the superior Louisianan fried chicken outlet, it is safe to say that he hasn't tasted a Raising Cane's Combo Box.
To entice customers to re-visit the restaurant, Raising Cane's offers free membership to the Caniac Club (only available in the US). The Caniac Club is a member benefits program with some freebies and exclusive member deals.
Simple join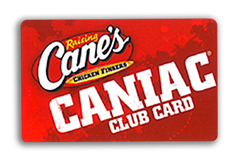 Collect a Caniac Club card from a Raising Cane's store
Go online to register the card
Input personal information and verify an email address
All offers and benefits are loaded onto the Caniac Club Card and can be redeemed when the card is swiped in-store.
Benefits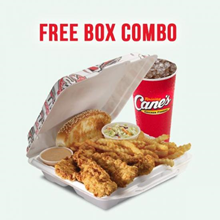 The major program benefit is the "Box Combo" received as a welcome bonus on sign up. For those who haven't tried it, think of four perfectly fried chicken fingers, tasty crinkle-cut fries, Cane's famous sauce, soft Texas toast, coleslaw and a drink.
Members receive a free drink on their birthday, along with food rewards on special occasions, such as national holidays and store anniversaries, a "Buy One, Get One Free" Box Combo reward on the anniversary of the members original sign-up date, exclusive offers for food, and member-only contests for tickets to concerts, sporting events and/or Caniac gear. For entries into a contest, members must swipe their card in store (limited to 1 entry per day).
The program uses bonus food and/or drink to encourage customers to sign-up and make several store visits throughout the year. It complements Raising Cane's confidence in their product by enticing disengaged members to visit the store to try what's on offer, with the hope that they will continue to visit regularly. The already loyal members also benefit from being a part of program with exclusive food offers and more entries into contests by swiping the Club Card each visit.
My thoughts
If the objective is to sign-up as many customers as possible, the Caniac Club hits it perfectly. The welcome bonus meal is a great way to attract members to the restaurant, however, irregular rewards heighten the risk of members forgetting about the program, losing interest or losing their physical card. It is easy enough for a member to retrieve a new card and link their account, although a lost card may be more hassle than what it's worth for the customer.
With no need to swipe the card for a regular visit, the program design lacks robust customer data capture which could really help the business. The importance of first-party and zero-party data to provide customer insights cannot be understated.
Cane's competitor, Popeyes, rewards members for each dollar spent. This design encourages regular visits and high spend, rewarding behaviours that help the business, rather than purely attempting to sign-up as many customers as possible.
It seems Raising Cane's are working on this, "The Caniac Club does not currently offer promotions based on how many visits you have had in the past or how many purchases you have accumulated … we are currently exploring ways to further improve the Caniac Club".
I'm excited to see what changes are made to the program in the future. A loyalty program is only as good as the product or service that sits behind it, and I can verify that Raising Cane's Chicken Fingers have that aspect well and truly covered.
Interested in building a loyalty program strategy that keeps your QSR customers coming back for more? Contact our expert loyalty consultants to discuss your needs. Explore our full range of loyalty consulting services here.