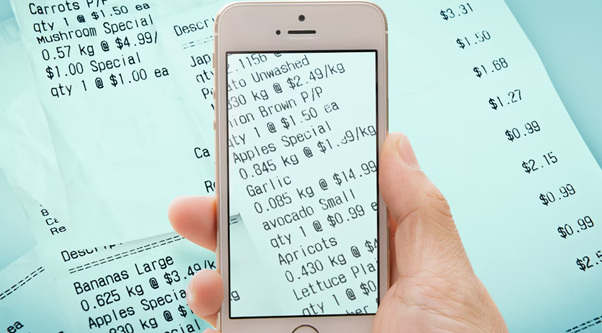 Receipt scanning is a form of loyalty technology where a member is able to take a photo of their receipt via their smartphone, which they can upload to receive some kind of benefit. In the back end, the information from the receipt is analysed and translated into a digital record, which is then stored within a member's profile.
Benefit to the brand
Brands who use receipt scanning can successfully retrieve insightful data from their customers around product purchase information. From this the brand can verify that the member has purchased their product, whilst capturing details of all the products the member has bought. Companies can then use this data to personalise future offers and communications on a product level, rather than just on a transaction level.
Benefit to the member
Brands that incorporate receipt scanning into their strategy will often reward members in the form of earning bonus points. This means that a member can earn from uploading their receipt, on top of the actual transaction made to get the receipt. Members can also receive value in the form of more personalised and relevant offers.
Examples of brands using receipt scanning
e.l.f. Cosmetics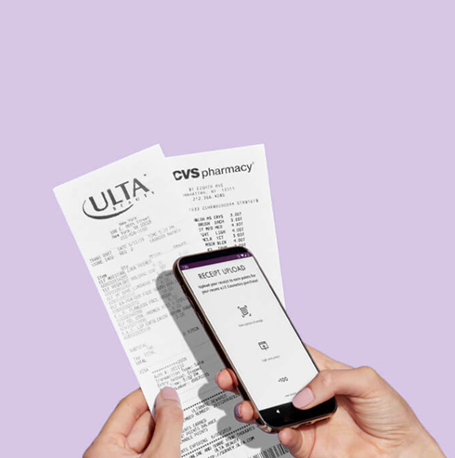 As part of their loyalty program design, e.l.f. Cosmetics has incorporated native receipt scanning functionality within their app where members can submit receipts from online and in-store purchases made at retailers that sell e.l.f. Cosmetics such as Ulta, CVS Pharmacy, Walmart, Target and Amazon. Members can take a screenshot of their digital receipt or upload a photo of a receipt from an in-store purchase. In return, members will earn bonus points and the brand will receive valuable insights about their members purchasing habits.
Kellogg's Family Rewards
Kellogg's Family Rewards allows members to earn through scanning receipts for eligible products. Members can redeem on a range of rewards including branded merchandise, discount coupons, entry into sweepstakes, donations and gift cards. Members must upload a clear picture of their receipt within 30 days, with a maximum of five receipts per day. They can upload it from their device, or they can choose to text or email it. They will then earn one token and one entry into the monthly sweepstake once the receipt has been accepted.
Conclusion
Whilst receipt scanning offers valuable transactional data for the brand, there are some disadvantages to consider. Firstly, there are multiple steps involved with receipt scanning meaning that brands need to ensure that the reward they are offering in exchange for this is valuable enough to incentivise this action. Another consideration is that the reward of uploading a receipt may be delayed as the member will have to wait for the receipt to be accepted, and the reward to be loaded into their account. Lastly, receipt scanning can be a clunky experience for the member, especially when it comes to taking pictures of physical receipts where poor quality can affect the submission. Brands that have their own mobile app can ensure a more seamless experience in uploading receipts whilst also providing members with a platform to get notified of (and manage) their rewards.