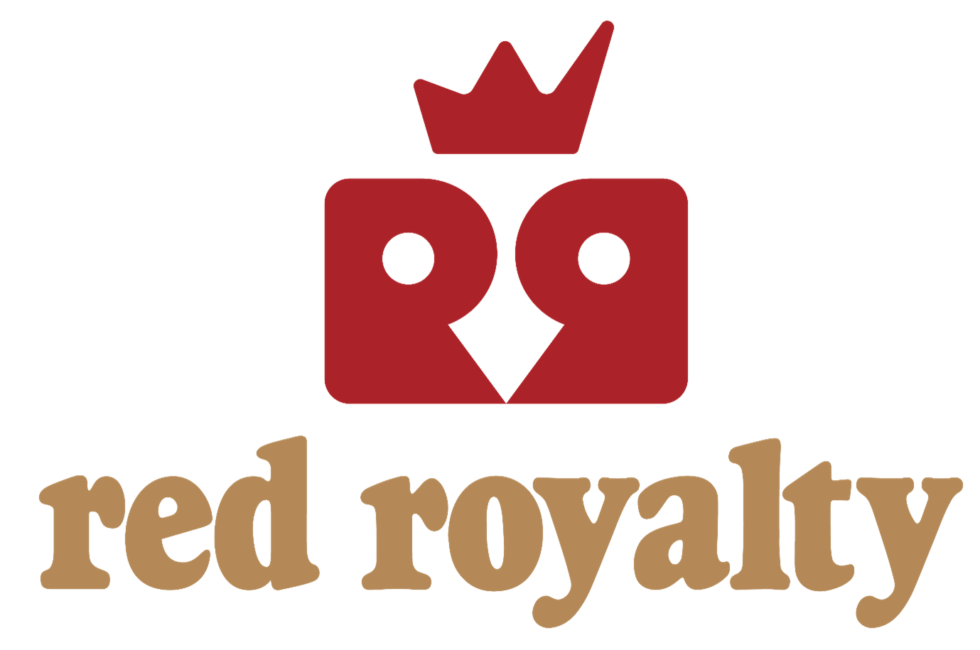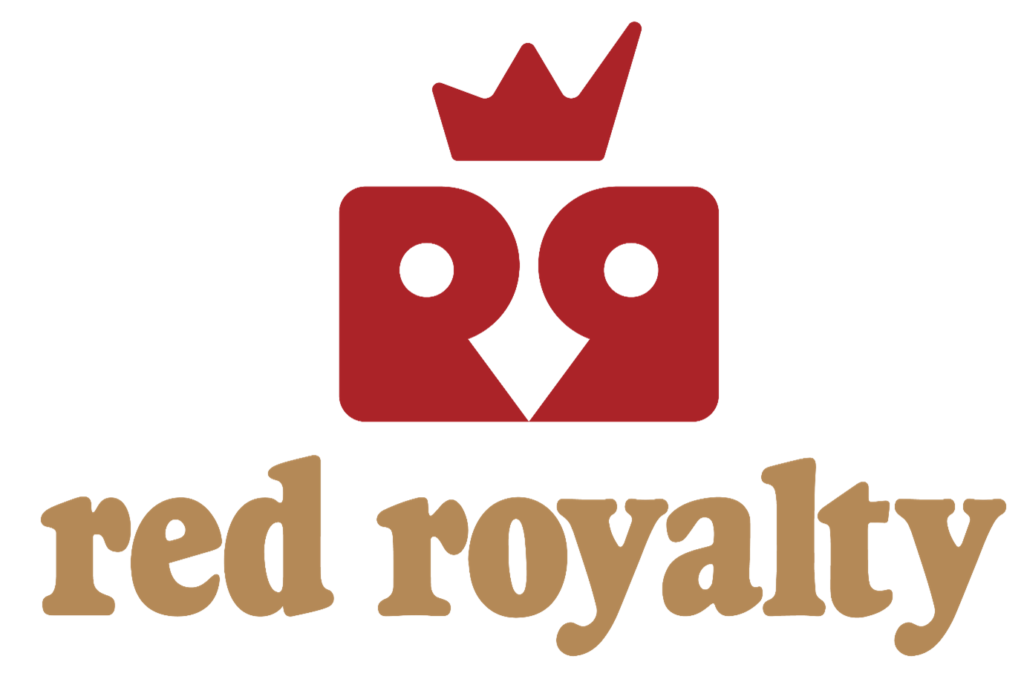 Red Rooster is an Australian fast food restaurant chain founded in 1972 that specialises in roast chicken, chicken burgers and fried chicken. Their product range includes whole roasts, half roasts, wraps, burgers, salads, beverages, and desserts. It is owned and operated by parent company Craveable Brands, which also own Oporto and Chicken Treat.
Last weekend, I found out Red Rooster had a loyalty program – Red Royalty. Whilst sitting in drive-thru awaiting my order, I managed to see a poster promoting the program inside the restaurant.
Joining the program
When the Red Rooster app has been downloaded and opened for the first time, the user can swipe across to view a screen which prompts the member to join Red Royalty by offering a free Red Rooster voucher. Another swipe will display another message promoting Red Royalty. This message advises that as a member you can earn Red Royalty dollars with every purchase and redeem for free food.
The sign-up process takes less than a minute online and it is free to join. Members will need to provide their mobile number, email, and full name to register.
Once the account has been verified, members will be able to access their welcome voucher within the 'Offers' section. The offer is easily accessible because it is placed at the top of the page. As a result, this saves having to scroll through the 20+ offers available to find the voucher. The voucher is for 2 pieces of fried chicken or large chips for free. There is an expiry of 14 days, and the voucher must be redeemed in-store.
Online experience
When members first log into their account, they will see a button called 'Scan Card'. If the member clicks the button, they will be able to view their membership tier, royalty dollars and the QR code to scan in-store to accumulate royalty dollars.
Members can also view their membership tier on a progress tracker located in the 'Profile' section. They will also be able to see their royalty dollars in this section too.
Membership tiers
Red Royalty has four tiers: Red, Silver, Gold, and Platinum. Each order brings the member closer to a higher status and more rewards. Below are the benefits on offer for each tier: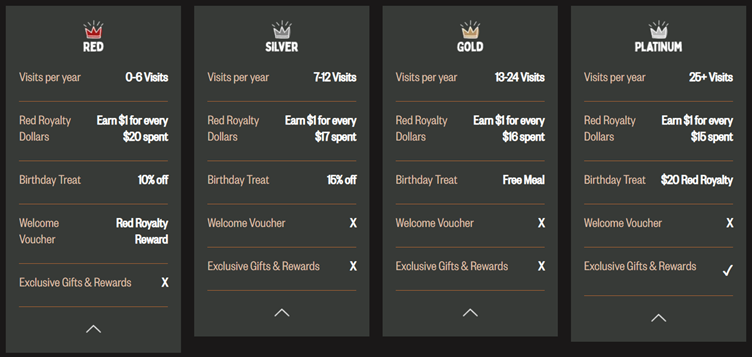 The design of the program makes it easy for a member to understand how to reach the higher tiers. For a transaction to qualify as a visit, the member needs to spend a minimum of $5. Therefore, a member could become a platinum member after 25 visits whilst only spending $125. This status tier structure makes it easy to access the higher tiers – a visit every two weeks is unlikely to be perceived as excessive.
Members can also see the earn rate on royalty dollars increases as they move up to higher tiers.
In terms of clarity on how the membership tiers work; on the website or in the Terms and Conditions, there isn't an explanation if a member holds onto their status when the new year begins. Once a member reaches a higher tier, do they keep that status for the start of the next year? If we take a Silver member for example, my assumption is that they keep the benefits within the Silver tier at the start of the next year and they will move into Gold status once they complete their 13th visit for that year. If they do not complete 12 visits within the next year, will they drop back down to Red?
To ensure that the rules for the different tiers is explained in detail, it would be recommended to include a section within the Terms & Conditions or include more questions within the FAQ's section. As a result, members will understand the membership levels, how their status could be downgraded and how to maintain status in the following year.
Email Communications
Since joining the program, I haven't been bombarded with email communications – I only received a welcome email confirming I signed up and advising what my welcome voucher included.
The second email communication I received was after I updated my date of birth in my account – this was to ensure I get my birthday gifts in the future. Afterwards, I received an email with the subject line "Account Details have been changed". However, the detail within the email was incorrect. It stated that I updated my name instead of my date of birth.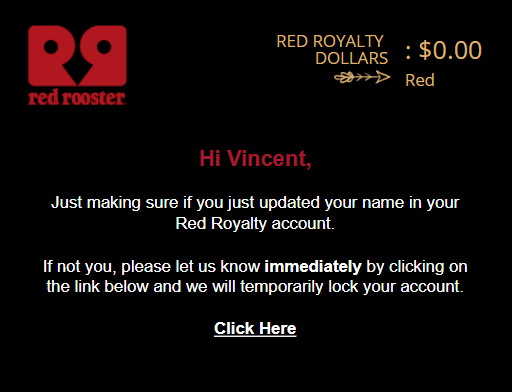 Sending an email with incorrect information can confuse members and potentially harm the brand. Establishing guidelines that control the quality of emails being sent to members helps meet the measures of success for the Marketing team.
Last thoughts
In conclusion, there are a couple of improvements that could be made with Red Royalty. It would be beneficial to quality check all email communications to ensure members are receiving correct email communications and provide members with complete information about membership tiers.
Finally, Red Royalty has done a great job creating a program which provides their members motivation to continue their progress towards the next tier, utilising the endowed progress effect and goal gradient effect.