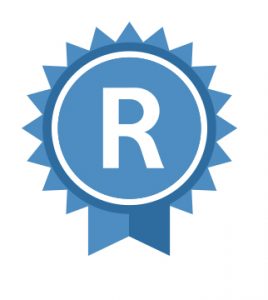 Rewardle offers the convenience of using a single membership to manage collecting points, redeeming rewards, ordering and making payments (via their app) at cafes and other businesses.
While most coffee lovers have come into contact with Rewardle at their favourite café, the company is branching out with several new developments to drive wider and deeper engagement with their reportedly over 2 million users.
The first development is the introduction of Ribbons, Rewardle's loyalty currency for their own loyalty program. Members can earn Ribbons by completing missions or taking up offers from Rewardle partners. Missions include completing a personal profile, adding a link to an Instagram account and answering a range of questions on a variety of topics, such as:
Do you use your own bags when shopping for groceries? Yes (300 Ribbons earned).
How much do you normally spend on groceries each week? $200+ (250 Ribbons earned).
Would you like to earn bonus rewards for your grocery shopping? Yes (350 Ribbons earned).
Would you like to get free groceries as rewards? Yes (250 Ribbons earned).
Where do you normally do your grocery shopping? Coles (500 Ribbons earned).
Fifty Ribbons is worth around 1c, so answering the quiz above, which took less than a minute, earned just over 30c worth of value. It will be interesting to see what Rewardle can generate in incremental revenue via this loyalty program from the data I've provided by reselling it to third-parties or at least demonstrating to major brands that there is demand for specific offers from the member base.
Ribbons can be redeemed on the second development, which is partner offers. And for the most part they're good. I've taken up two offers in the last two months to try out the process.
This includes Coffee Scout, a coffee subscription service which sends 250g of a new boutique coffee each month to members. The headline cost is $300 per annum, with the Rewardle deal offering a discount of $171 (and more if Ribbons are redeemed).
I also grabbed an offer from Pepper Leaf, a local competitor to Hello Fresh and Marley Spoon. What makes Pepper Leaf different? In their own words:
'We're not the first to offer home cooks pre-portioned meal kits for fast, stress-free cooking. We are not mass produced or foreign owned. We are a family business with personal service that our community of home cooks love. We are committed to sending you only the best. Our meat, seafood and seasonal vegetables all come from small farmers, growers and family-owned businesses who care deeply about their produce. Working together with these hand-picked suppliers, we race produce to you for the shortest time between farm and plate. You won't find a single ingredient that's not of the finest quality and at its freshest. This is a boutique, quality service. If you've tried others, you'll notice the difference. This is farm to table home cooking as you've never known it.'
The Rewardle offer was terrific value; a $150 Pepper Leaf voucher for $74, which was enough for two weeks of a three meal box for two people, plus a further $20 to roll over into week three. And the food is good. Our first box came with Grilled Fish Tostaditas, Indian Spiced Lentils and Eggs, and Sicilian Eggplant and Mushroom Fusilli. All ingredients were fresh and the dishes were delicious.
I'll be watching Rewardle closely to see whether they can successfully transform the business into more than a café app. Certainly, if they continue to deliver outstanding value offers like Coffee Scout and Pepper Leaf, they can count on my long-term engagement.
Philip Shelper is a loyalty management consultant based in Sydney, Australia who obsesses about everything to do with loyalty and rewards. His company Loyalty & Reward Co are a leading loyalty consulting firm.
Phil is the author of Blockchain Loyalty: Disrupting loyalty and reinventing marketing using cryptocurrencies. Buy the book.
www.blockchainloyalty.io is a global resource centre for everything blockchain loyalty.
Let's connect!
LinkedIn: https://au.linkedin.com/in/philipshelper
Twitter: @phil_shelper