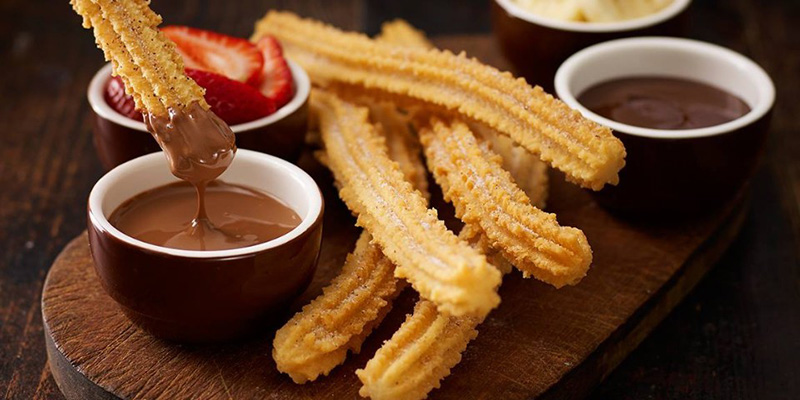 Calling all chocolate connoisseurs and lovers of desserts! If you have not yet been indulged, please allow me to introduce you to San Churro. San Churro is a leading dessert franchise with over fifty stores across Australia. They provide a range of the sweet Spanish strip of fried dough known as churros, chocolates, ice creams, hot chocolates, and coffees. Altogether they are every sweet tooth's ultimate fantasy. San Churro also provide a loyalty program called El Social. San Churro's El Social program attempts to reward their customers for consistent purchases.
Joining
COVID-19 has had such a large impact these last few years. One of the positives however is that San Churro have adapted their join process to the current tap-less landscape. They have QR codes at each table to minimise contact while ordering. To join San Churro's El Social loyalty club simply click 'sign up' and fill in a few personal details online. Members are also able to sign up in store if they prefer. Initial communication about the program occurs shortly after sign-up via email. The new member will be sent an email welcoming them to the El Social club along with a summary of available benefits. This email is also used to verify the members account via a click-through link.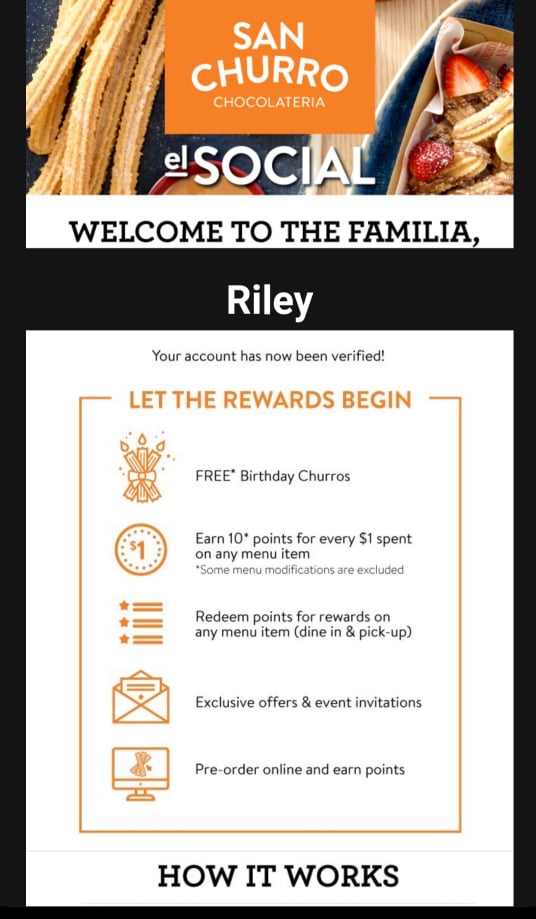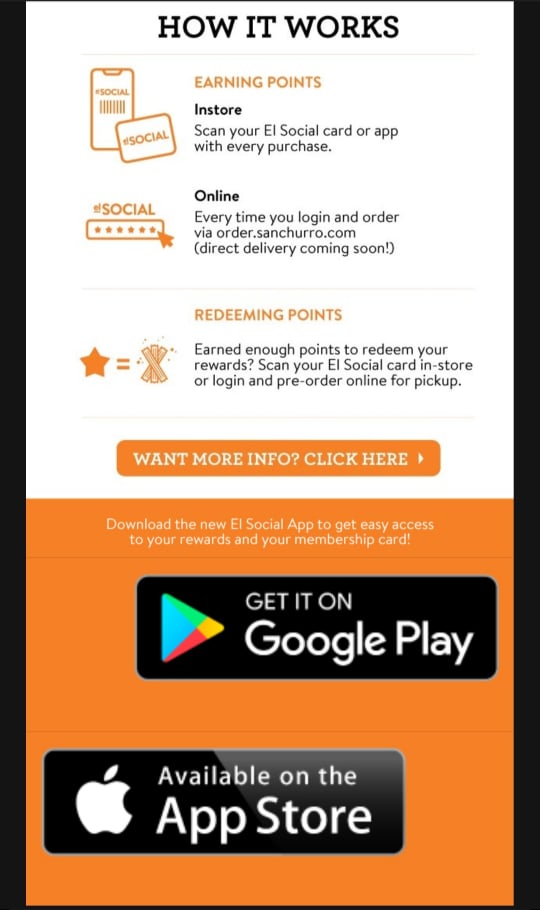 Members have the option to download the San Churro app where they have access to any offers currently open to them as well as a digital card to scan with purchases.
Benefits
Upon sign-up, the member is emailed a free "Churros for One" (minimum $5 spend) voucher that is valid for thirteen days. Members will also receive birthday deals and communications about other non-member specials that are available.
The main value of the program however is point collection. The point system works out so that a customer needs to purchase approximately nine Cappuccinos or hot chocolates to redeem a free one. This is a transaction scale that is commonly seen among loyalty programs.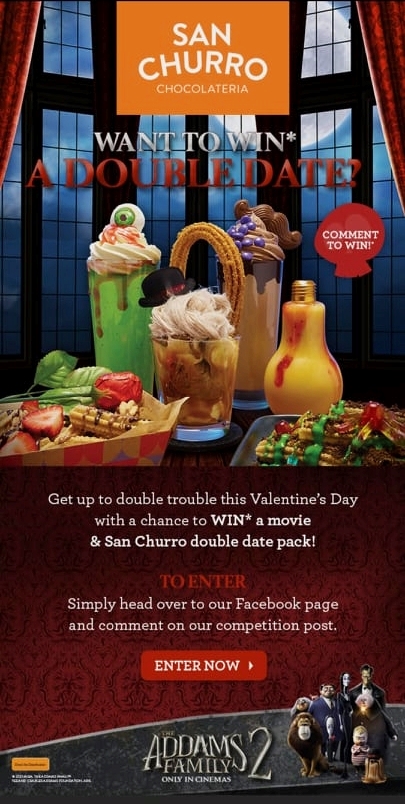 Redemption
San Churro have done well to provide value to their customers. They deliver direct rewards that are related to the business. Most impressive is their communication strategy, with an overall onboarding email, a voucher specific email and other offers. Without spamming the customer, they have provided the necessary information. Where they fall short with the program is the redemption of rewards.
All offers need to be redeemed in store, despite being able to order from the El Social app. To receive rewards members must scan twice in a single transaction. First, to redeem a deal the voucher code must be scanned. Second, to also gain points for the purchase a second scan must take place with a membership card. Should the customer attempt to redeem current points total for some extra churros using the app they may experience confusion as the process is unclear, resulting in app-abandonment.
The whole app-process is clunky and lacks innovation. While the member gets decent rewards and value, what is the point if it becomes too hard to redeem? The member will remain engaged only until they realise the difficulties with the program.
Future Advancements
Overall, San Churro's El Social program has great potential. With a solid communication strategy, they engage their customers and provide decent value. Going forward they need to invest more time into their redemption technology.
They should consider bundling all rewards, offers and points tracking into a single card so that the customer only needs to scan once. They should also investigate members being able to use their rewards online. In today's COVID-19 world, customers can be more hesitant to engage in face-to-face interaction, especially when there are online options. Overall, San Churro's do not have a bad program. The program lacks innovation and appropriate technology however there is room for growth in the future. Better Choco-late than never.