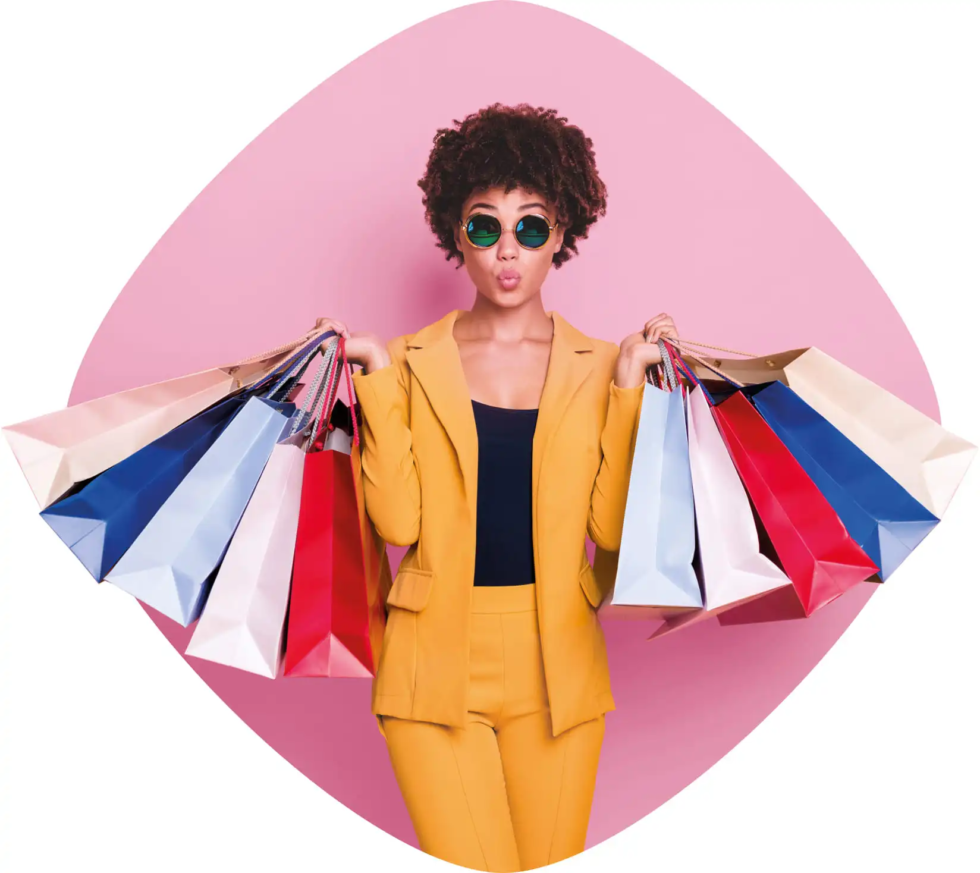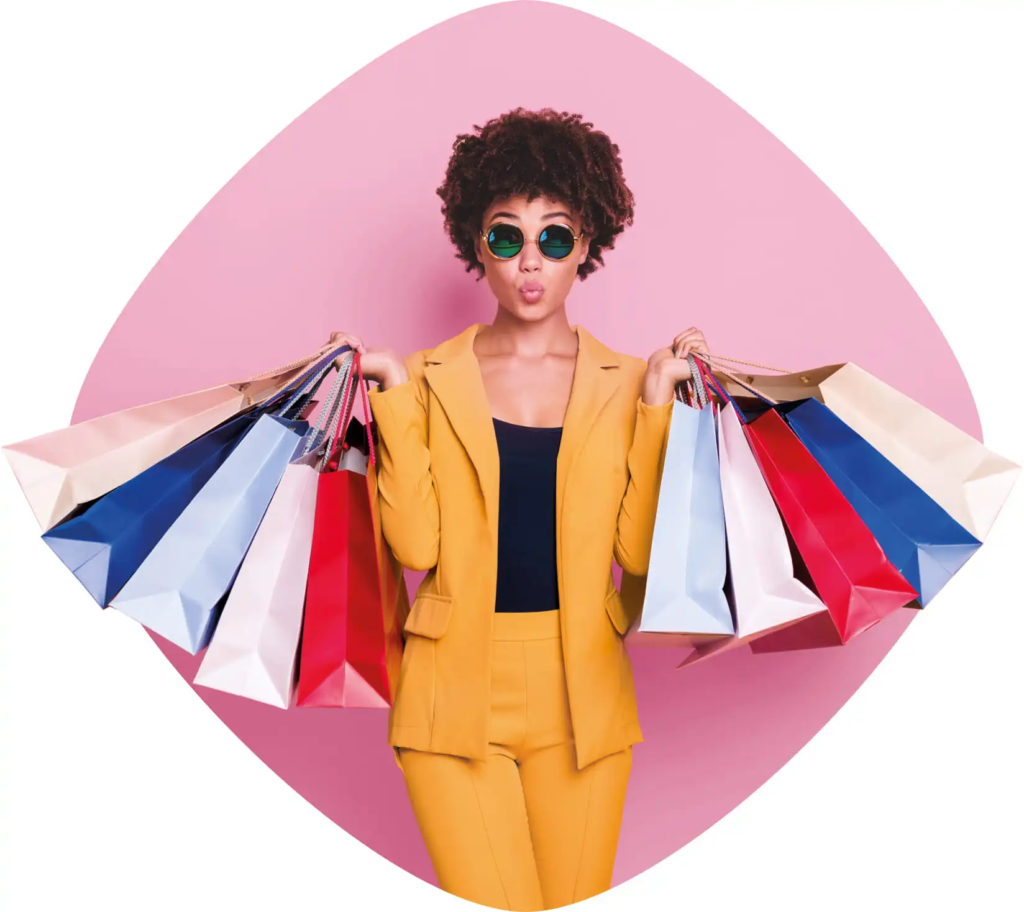 Founded in 2017, Shping has developed a mobile app designed to help shoppers make better decisions and reward them for their engagement. With over 330,000 app downloads, Shping serves as a product search engine, providing users with valuable information for comparing prices, maximising savings, and finding the best deals across a wide range of retailers. The Shping Ecosystem is built on product information provided by several data sources including consumers, brands, retailers, manufacturers, government-owned and independent certification bodies and agents acting within the supply chain.
The aim
1. To create the world's largest product database and a digital identity for each retail product marked with a GS1 barcode
2. To empower consumers with accessible information to enhance their shopping experience
3. To divert marketing spend away from intermediaries (e.g., Facebook, Google) to rewards for product interest, interaction, and purchases by consumers
4. To make Shping Coin the currency of choice for all information and transactions for all brands and industry organisations
How it works?
Shping Coin (SHPING)
Embedded at the core of the platform, Shping Coins are the cryptocurrency that fuels the Shping ecosystem. Shping Coins can be earned by scanning barcodes, uploading receipts, watching videos, writing product reviews, completing missing product information, and more, using Operant Conditioning to encourage desired behaviours.
At the time of writing:
1 SHPING = US$0.0038
Shping Coin market cap = US$6,765,998
Shping Coins can be stored in a crypto friendly digital wallet and can be traded like any other digital currency. The Shping app holds a transit account for each user to cash out, whereby Shping sells the crypto coins on an exchange and deposits cash in the shopper's nominated bank account. A withdrawal limit between $20 and $75 applies depending on tier.
Product data integrity
The verification of data is essential to the Shping product database utility. To eliminate poor or incorrect data submissions Shping use Artificial Intelligence (AI) to identify and flag inaccurate inputs. The Shping Data Excellence Team performs a second-level verification contributing to the AI deep learning process. If the data is rejected, shoppers are notified and provided with information for how to improve future submissions.
Engagement with Shping partner brands (Brand X in diagram below)
The Shping app creates a direct communication channel for brands and the ability to directly reward consumers with Shping Coin.
Engagement with Non-partner brands (NPB in diagram below)
Shping has the freedom to reward consumers with Shping Coin from the reserve for engagement with select brands (no direct involvement from the brand).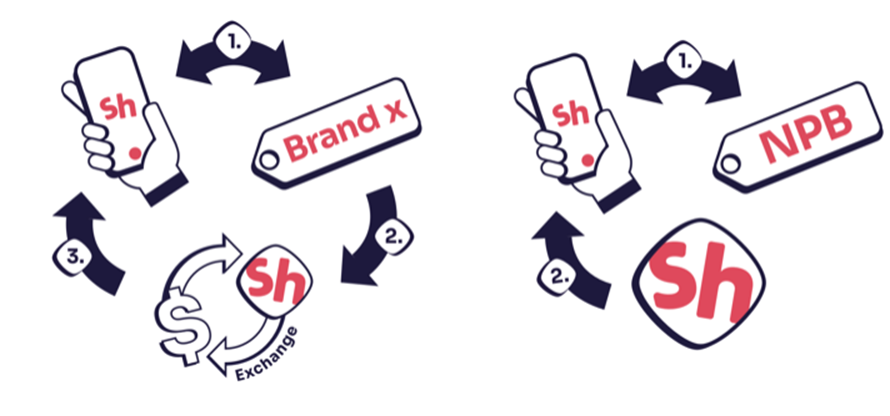 Tiers
The tiers encourage app users to take advantage of all app functionality with the benefit being a multiplier on Shping Coin rewards (1x for basic up to 1.6x for Ambassador).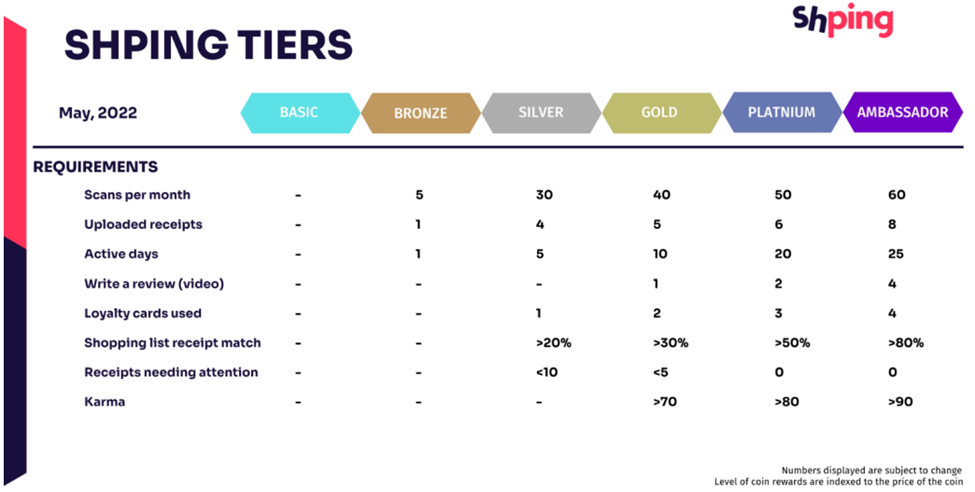 Other features
Create and share shopping lists
Compare product prices
Store receipts
Store loyalty cards
Learn about products
View and create product reviews
Booster items – products purchased that increase the withdrawal limit
Karma – points system to incentivise accurate and complete data sharing
Referrals – Shping Coins awarded for successful sign ups
Future of Shping
According to the Shping Whitepaper Version 2.0, "Our current model is to generate critical mass within the Australian landscape to lay a strong foundation for expansion to other markets."
Development of a Retail Module is high on the agenda. This will empower retailers to influence foot traffic in stores, create flash sales on products, provide a loyalty program and offer augmented reality experiences. Other focus areas include:
Continued business development in Australia.
Continued development of the Shping App.
Continued development of the Global Product Database.
Continued marketing to encourage Shping App downloads.
Development of Shping store partnerships and payments system – API for accepting Shping Coin as a form of payment.
Shping contribution verification module will allow Shping to verify the authenticity of data entered into the Global Product Database.
Listing Shping Coin on more crypto exchanges
My thoughts
As you can probably tell, the platform is complex. A great deal of features and loyalty mechanics have been packed into the app. Whilst this may keep some users engaged, others, including many new users, are likely to find the app very confusing and will eventually churn. Here are some other issues I uncovered:
The experience is not intuitive, I often found myself scouring the app to find a feature that I knew existed. Everything down to the way Shping Coins are communicated (with 5 decimal places) makes for a clunky experience.
There is limited onboarding assistance for shoppers to understand how Shping works and how to make use of it. Customers are given free reign to figure it out for themselves.
With notifications turned on I am receiving several a day with no targeted relevance to my profile. On one day I received an offer for extra Shping Coins on condoms, which was followed up on the same day with an offer on baby wipes – an interesting juxtaposition nonetheless.
The platform is awarding me Shping Coins (not that shoppers would complain) when I view a "featured product offer" and confusing it for me having scanned the barcode of the product.
A simple search often fails to find common brands and specific products, for example Woolworths brand milk. It is unclear whether this is an issue with the search functionality, the product database, or both.
Price comparisons across multiple retailers rarely appear and there are sometimes mismatches in the products and data provided. Appreciate this information is difficult to accumulate and relies on many shoppers providing regular receipts, however, the app boasts 300,000 downloads which should be plenty to ensure the price comparison tool is of use.
The Karma system is unclear, after doing some research I found that a low Karma score prevents tier progression and approved contributions increase the score, however, in the app I am receiving points for using the shopping list functionality.
No functionality to scan digital receipts which are becoming more prevalent.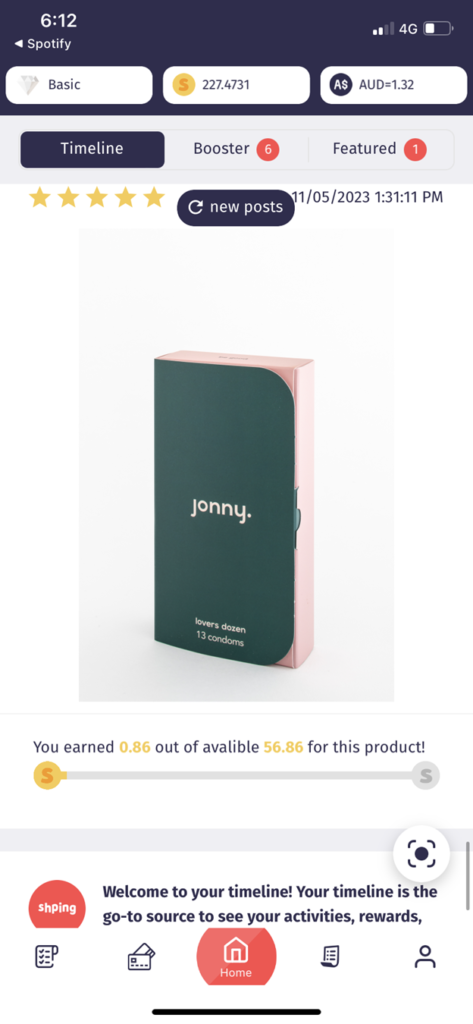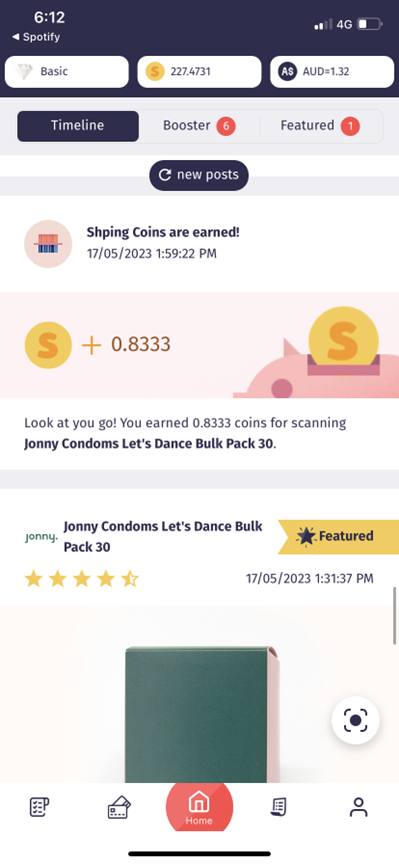 From my perspective, generating critical mass and laying a strong foundation for expansion must begin with the core features of the product. Once the core is solid, only then should the team begin to add enhancements. Unfortunately, at this stage, it seems there are too many priorities for the team to solely focus on perfecting the core features. This is detrimental to the user experience and overall take up of the platform.
I believe the app shows genuine promise and most of the concepts (live and on the roadmap) make sense, however, the execution has resulted in sub-par platform that is quite frankly confusing and not nice to use.
I'll leave you with the famous quote from Leonardo Da Vinci when thinking about your loyalty program – "Simplicity is the ultimate sophistication".
References
Shping (2022). Shping Whitepaper Version 2.0 [online]. Last accessed 25th May 2023. Available at: https://shping.com/wp-content/uploads/2022/11/Shping-Whitepaper-Version-2.0.docx.pdf