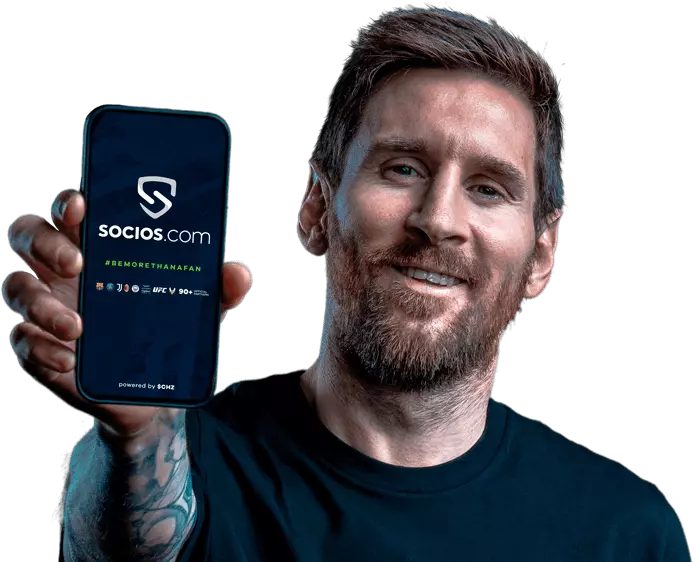 Socios.com is a blockchain backed platform based in Malta which allows fans to engage with their favourite sports teams in a variety of ways. Describing themselves as an all-in-one fan influence & rewards app, Socios.com aim to empower fans by providing them with a level of influence over team activities.
Before we delve in, I'll leave this term bank here for your reference:
Chiliz ($CHZ): socios.com's own crypto token built on the Ethereum blockchain.
Fan Tokens: tradable tokens specific to a sports team which allow holders to unlock rewards, access exclusive promotions, play games, etc. Convert $CHZ into Fan Tokens.
SSU loyalty tokens: socios.com's own in-app loyalty token, which can only be earned not bought.
XP: Experience points awarded based on engagement. SSU is awarded at particular XP thresholds (levels).
How it works
Sign up
First step, download the Socios.com app on the Android or the iOS app store. Next, users are asked to verify their mobile number via SMS verification. Finally, the user must select a username, enter an email address, input a date of birth, and then select their favourite sports team.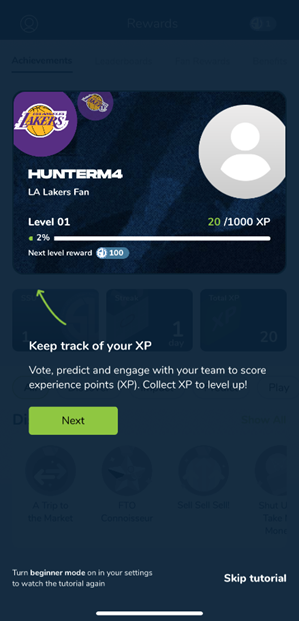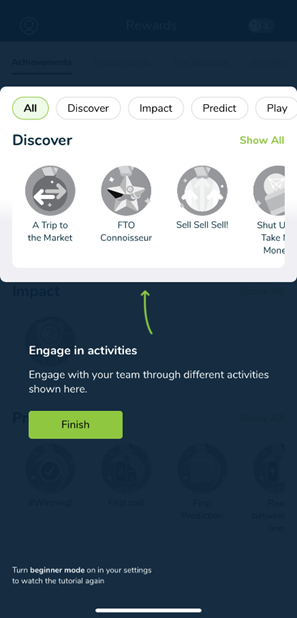 SSU Loyalty Tokens
Ways to Earn
Playing Token Hunt Trail – likened to the Pokémon Go augmented reality game. Find free tokens around your neighbourhood every day.
Earn XP by:
Ways to Redeem
Exchange SSU for:

Experiences such as stadium tours

Merchandise such as jerseys
Fan Tokens
To really take full advantage of the platform, users are encouraged to transfer fiat currency into Chiliz ($CHZ). The user may then convert Chiliz into Fan Tokens at the going market rate. Leader boards rank users by the number of Fan Tokens held, per team. The more tokens held, the greater the benefits.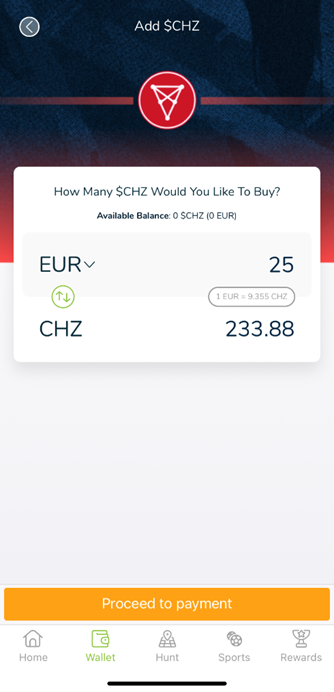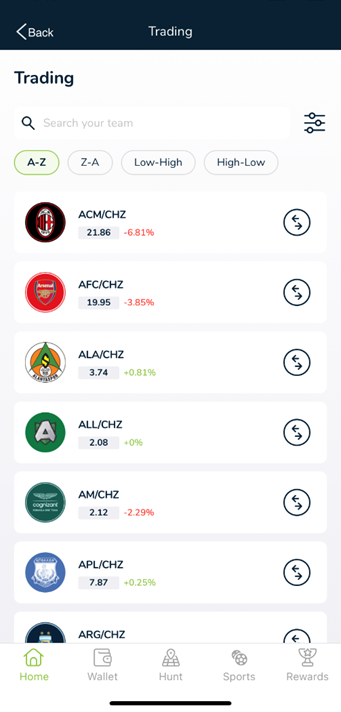 Benefits
VIP rewards – live chats with the team, behind the scenes access to events, etc
Exclusive team promotions
Digital games
Poll voting
Cashback on selected team merchandise (discount based on the number of Fan Tokens held)
Fan influence
One of the key features of socios.com is the ability for fans to vote on certain decisions made by their favourite teams. For example, a soccer team may ask its fans to vote on the design of a new team jersey, or what music should play when the team scores a goal. By giving fans a say in these types of decisions, socios.com helps to create a sense of community and engagement among the team's fans. Teams are also provided with some valuable insights into fan preferences, which can be used to improve the overall fan experience on and off the pitch.
Fan rewards
A mix of tangible and intangible rewards are on offer for users to redeem. The great thing about socios.com is that access to the majority of rewards is based on program engagement. Although there is the need to outlay some funds to take full advantage of the app, a user can ultimately earn the best rewards without having to spend an arm and a leg. This goes a long way in shaping a sports team's perception of 'giving back' to its fans. Check out how football team Juventus has rewarded its fans over the past couple of years here.
Final thoughts
Overall, Socios.com is a powerful tool for sports teams looking to engage with their fans in a meaningful way. By offering exclusive content, experiences, and the ability to participate in decision-making processes, the platform helps to foster a sense of community and loyalty among supporters. This app has the potential to build greater emotional connections with fans creating opportunities for upselling, cross-selling, advocacy, fan retention, and loyalty.