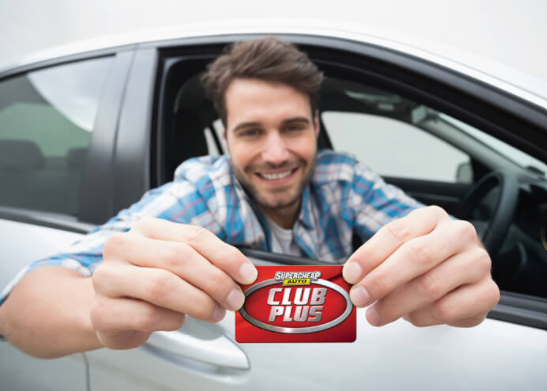 Cars are expensive and maintaining a car can be even more so. Supercheap are a chain of retail stores that specialise in automotive parts and accessories. They cater specifically to car buffs and your average DIY handyman. Supercheap's loyalty program is called Club Plus, which they promote as "Revved Up rewards".
Join process
The join process for the program is relatively easy. Customers have the option to join either in store or online.
If joining in store, the required details are name, email and mobile number. New members are provided with a plastic membership card and sent on their merry way. A few minutes after signing up, new members receive a text message requesting them to validate the account and provide some further details.
Alternatively, online join process requests all details requested immediately. This join process contributes to a seamless check-out process.
Value
The best value the program offers is the 'Club Plus Price Promise'. If a member purchases a product and it goes on sale within two weeks, they are automatically credited the difference. If a product is credited, the member will be notified via email within 24 hours. They then have 28 days to redeem their credit either in store or online.
The program also provides Club Plus members with exclusive discounts on selected items.
With value a core driver of loyalty program engagement, Club Plus struggles to deliver much that would genuinely appeal to a wider audience. It has very little consistent value that it offers to members and nothing that promotes stickiness to the brand. The Club Plus Price Promise credits can only be accessed by making a further purchase within 28 days, something which may not fit with the needs of the member.
Problems
The program misses valuable opportunities to engage members and enhance desirable behaviours. Instead, it feels more like a glorified mailing list.
Since joining the program I have received nine emails in less than a month; two asked me to review my purchase, four were catalogues/deals available to all customers and only three provided member-specific offers. One of the most common downfalls in today's over-saturated loyalty program market is marketing assault; where a customer signs up to a program only to receive countless emails delivering little in the way of relevance.
Club Plus encourages members to scan their card when purchasing, however, there are no credits, points, progress trackers or tier systems that incentivise this action. While the 'Club Price Promise' requires a customer to log their purchases, practically what is the value of this offer? Is a customer not as likely to just shop at a competitor if they know there is a sale on that item? In previous days, Supercheap used to require a $5 joining fee and provided a $10 sign up credit. Now they tend to rely on their Price Promise more than providing any tangible rewards.
Driving member engagement
Overall, the program offers some streamlining of the online purchase journey, but little that delivers meaningful value or builds attitudinal loyalty (long-term emotional engagement with a brand). It might be time for Supercheap to look at replacing the battery in their loyalty program.