Innovative loyalty programs are frequently considered to be the by-product of well-established corporate enterprises, many of whom possess the wealth and capacity to invest in new technologies to deliver quality program designs.
As a loyalty consultancy, it is common to see many businesses dismiss loyalty programs as a low priority strategy. This is often based on an array of factors such as possessing a smaller customer base, perceived financial limitations or labour shortages. In the event that a smaller business does choose to implement a loyalty program, there is a tendency to lean towards simpler, less involved frameworks or designs.
This has typically been the case for bubble tea merchants, a market that has been long dominated by the simple, but reliable stamp card.
Bubble tea, otherwise known as 'Boba tea', is a hand-shaken tea beverage whose roots can be traced to Taiwan since the 1940s. The beverage has since seen widespread acceptance across many countries, including Australia, for its vast flavour versatility and adaptability.
The rise of DIY Bubble Tea businesses in the midst of lockdown
The Bubble Tea Club (BBT Club) is an online Australian business that supplies DIY tea kits for individuals who wish to create their own concoctions at home. DIY bubble tea businesses saw a surge in popularity with COVID-19, which left many boba enthusiasts without the means to access the beverage via conventional tea stores.
The BBT Club's 'Bubbler's Club' program is one example of a small business loyalty program, whose innovative features showcase a strong distinction from the growing competition.
The Bubbler's Club: A brand centric loyal-tea program
The Bubbler's Club incorporates a combination of different loyalty program elements i.e., loyalty currency, tiers and gamification, to motivate members to earn points, otherwise known as 'pearls'. Members can earn a standard 1 point for every $1 AUD spent on products.
Members can redeem these points for a number of relevant rewards such as full-sized tea packets and popping pearl flavours.
The Bubbler's Club program emulates the fun and social characteristics of the product itself, which can be experienced via the strategic use of gamification elements throughout the earn process.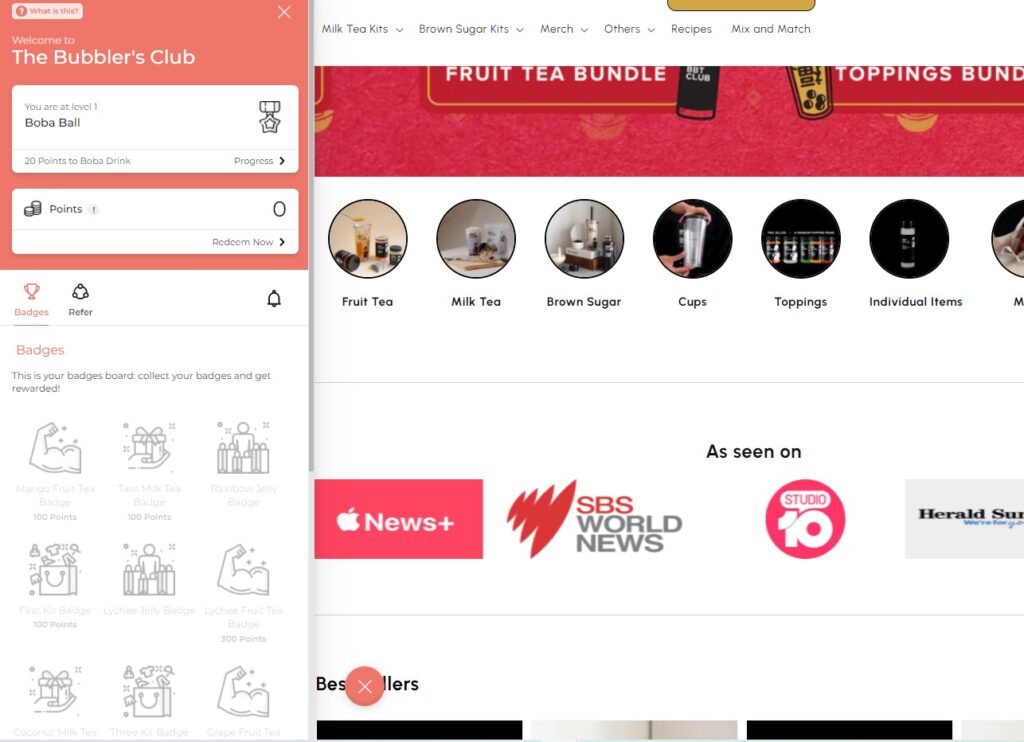 1. Using badges to stimulate desired actions
The appeal of bubble tea is largely derived from the consumer's ability to experiment with an endless variety of flavours and textures. The Bubbler's Club program stimulates this behaviour by encouraging members to earn badges for completing certain actions or 'challenges', such as the purchase of specific products.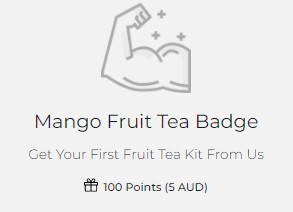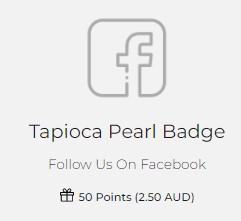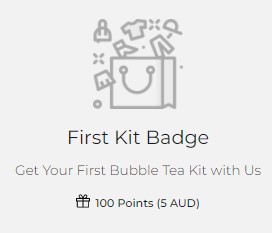 This feature effectively allows the BBT Club to motivate desired purchase behaviours whilst prompting members to expand their flavour profile. This plays on the experimental nature of bubble tea as a product, inspiring members to engage and earn bonus points for further exploring the range.
The badges also enable the brand to configure flexible challenges and provide members with non-transactional avenues to earn points for behaviours such as social media interaction.
2. Implementing levels to motivate points earn
The Bubbler's club program also incorporates status tiers or 'levels' to help motivate program progression and incremental spend. Members are encouraged to collect points and accumulate badges to unlock 'levels' which can be tracked via the member account. This visualisation effectively evokes the endowed progress effect and goal gradient effect, which increasingly motivates members to accumulate points as they progress through each tier. By unlocking higher levels, members will be rewarded with progressively higher value benefits and discounts.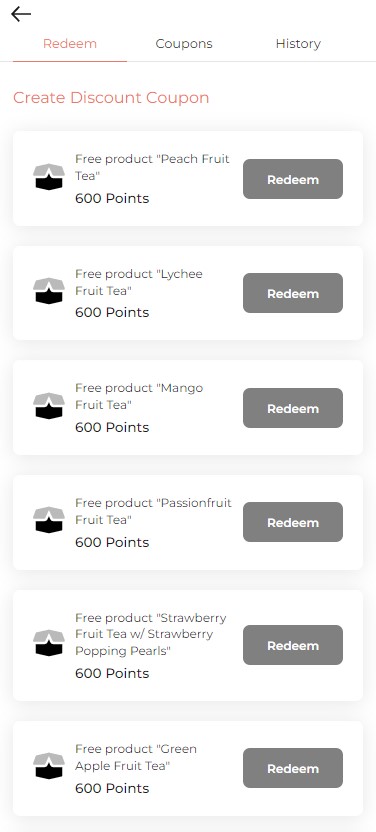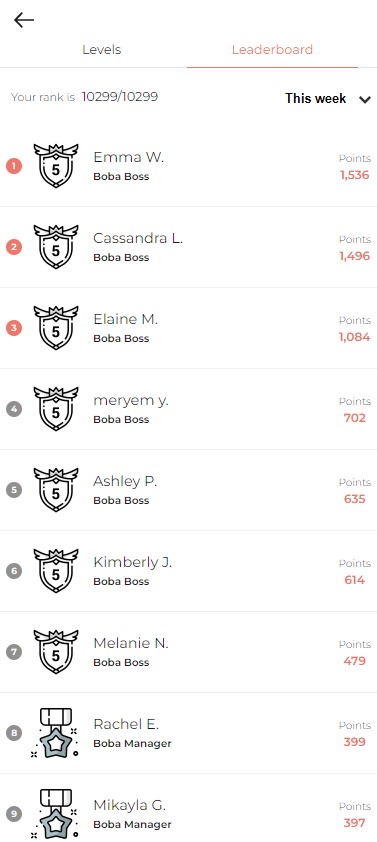 As a novelty feature, members can also view a leaderboard to see how their progress compares to others, inspiring fellow members to try and achieve the same.
Innovative loyalty programs are not exclusive to big companies
As demonstrated by the Bubbler's Club program, smaller businesses can implement effective programs by drawing from the brand itself, using relevant rewards and brand-centric themes to conjure creative ways to stimulate members.
Today, there are many quality and low-cost technological solutions available for businesses to sufficiently support the implementation of more complex loyalty strategies. It is important to note that the most important factor in the success of any loyalty program, is primarily to understand the customer, set achievable targets and provide meaningful value.