I never had a Harley Davidson and never wanted one. Still, I was giving them my money and had some allegiance to the brand. Not that I don't like Harleys (the Road King is awesome; they all are fantastic bikes), but I preferred and loved my Honda CB1100 which I had for over ten years.
I just liked the old school looks taken from the original 1969 CB750 more. It was a great air-cooled inline four-cylinder naked bike which boasted ergonomics perfect for me, and due to Honda's reliability being bullet proof, it was a non-stoppable soldier I could take for days touring around Australia.
So how come I was so unfaithful to my Honda love?
The answer is very simple: I wanted to hang out with the Harley crowd. Their group rides are ultra-cool. It is easy to like the speed, the power, and the freedom Harleys convey. Can you hear that distinctive Harley's engine sound? It is bold and rebellious, it's the sound of the 'live to ride, ride to live' philosophy. Anything that gets your blood racing is worth doing and being lined up between roaring Harleys feels just right.
Bikers don't mind devoting a good amount of time and income for their motorcycles; it's not considered a hobby or a need, it's a passion. And Harley Davidson fuels that passion through the H.O.G.
As a loyalty consultant, the way I see it is that they do things the opposite way to what other brands do, and I like that reverse thinking.
Instead of seeking loyalty from their customers, the brand is looking for every single opportunity to be loyal and stay true to motorcyclists through the Harley Owners Group.
Considered as "the grandaddy of all community-building efforts", the HOG loyalty program is an organisation, and it is much more than just a motorcycle group. It's one million people around the world united by a common passion: making the Harley-Davidson dream a way of life.
The program
H.O.G. is the official riding club of Harley-Davidson, over one-million members strong with more than 1400 chapters around the world. The Harley Owners Group was created in 1983 to build longer-lasting and stronger relationships with Harley Davidson's customers, by making ties between the company, its employees, dealers and consumers.
Members not only enjoy Harley rides, once enrolled, they access a multitude of benefits and, depending on the chapter, may get discounts with insurance, motorcycle shipping, mileage and member year recognition, rallies, and events.
There is only one rule to become a Harley Owners Group member: The candidate must own a Harley-Davidson Motorcycle.
The exception being that Associate Members can enrol under a full member (usually the passenger riding along with a full member).
Once a motorcycle owner is a member at the national level, they are then eligible to join one or as many local chapters they wish. It isn't required to join a local H.O.G. Chapter.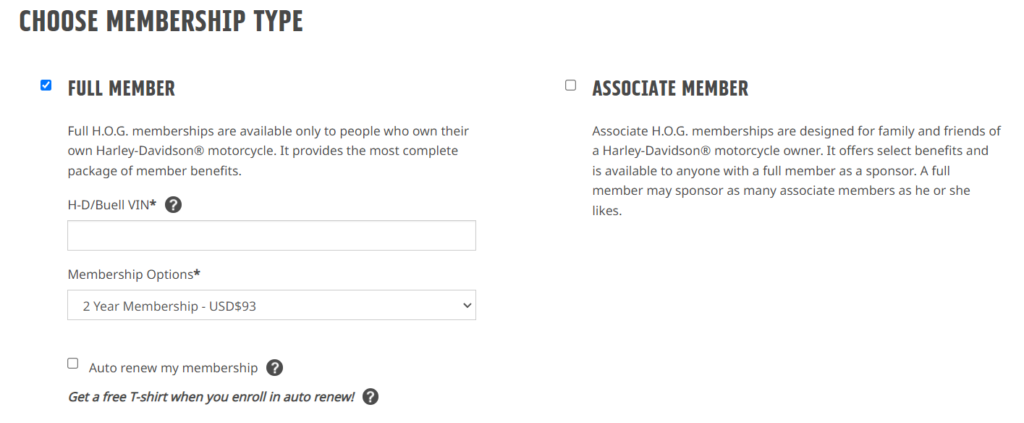 Brands that are loyal to their customers receive loyalty back!
Earlier I said that instead of seeking loyalty from their customers, Harley is looking for every single opportunity to be loyal and stay true to motorcyclists. The H.O.G. has been Harley's vehicle to drive this and there are two key ingredients.
1. The mechanics to carry the loyalty program worldwide consistently, and
2. A strong brand that understands and is embedded in consumers —a camaraderie that underpins a biker's spirit
On the one hand, each Harley-Davidson dealership around the world can sponsor a local H.O.G. Chapter. Some do not, but no chapters exist without a link to a sponsoring dealership and one Chapter per Dealership.
It all ties together, this approach supports and perpetuates the bond between the brand, the dealers, the community, and the program across the world. A great structure to deliver a seamless global loyalty program.
On the other hand, the customer journey from acquiring a Harley all the way to being part of a motorbike community is extremely emotional. You want a bike not because you've seen a brochure with the latest specs. It's the brand emotion that you get when you see and hear a Harley on the road.
Then, it's the stories of members in fuel stations, bars or hotels, usually sporting a H.O.G. or Harley t-shirt or a patch on jackets and vests. There's an instant connection and respect, and you know these people will be there for you on, and off, the road.
H.O.G. members are there for the family. Great examples seen around the world are members assisting when hotels are full or closed, helping with bike repairs on the side of the road, and chapters gathering at short notice to escort a fellow member to their next destination.
Everything the members and the brand does harnesses the camaraderie and the biker spirit, which builds advocacy. It is the trust within its community, and it is facilitated by the brand, but Harley also lets it develop without having to be there, and without an agenda.
So, whilst I was not a Harley owner and therefore couldn't attend most events that were only for Harley owners, I paid my associate membership fees for a few years just to ride with them when possible. No matter which motorcycle you ride, nor does it matter from which part of the world you belong, there is always the bond of brotherhood that gets H.O.G bikers together.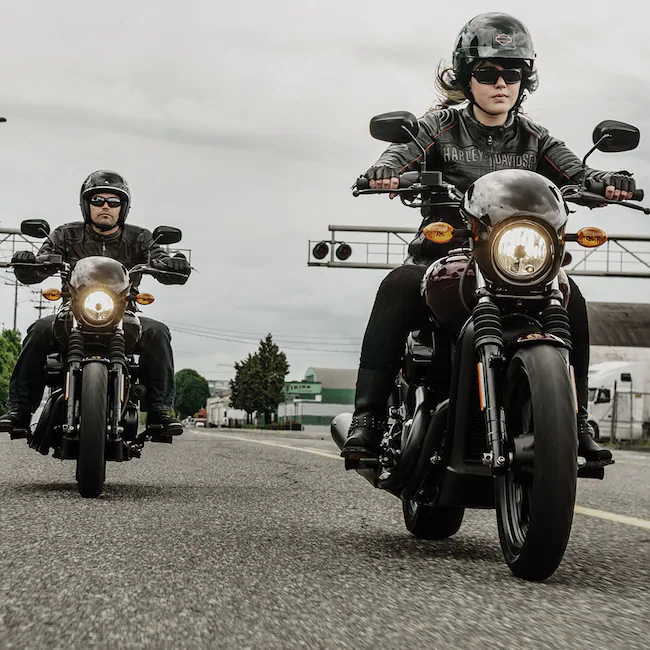 I loved the brand and spent on merchandising, I went sometimes as a ride pillion to attend some events and just to be there. I also brought some friends along who ended up buying Harleys at some point. So I was one of their customers without being one, if that makes sense.
That was more love than what I gave to my Honda or what I received from them. Other brands could learn from the H.O.G. loyalty program and how to stay true and loyal to their gang, not simply chase sales, because that will take care of itself.