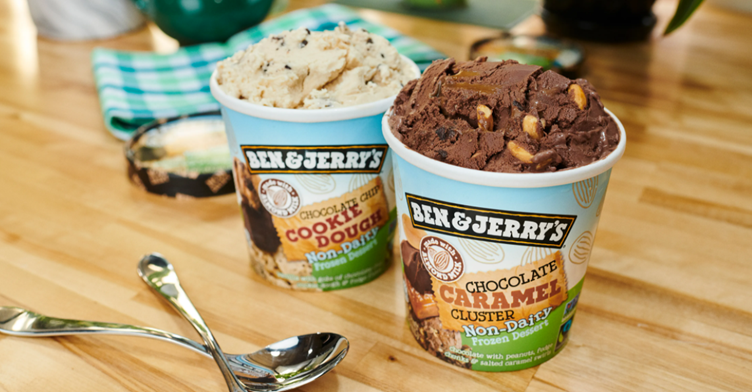 Ben & Jerry's have come a long way since their humble beginnings, from starting in a renovated gas station in Vermont to becoming a worldwide phenomenon that operates out of 30 countries. Being an ice-cream lover myself, I was curious when I came across their loyalty program 'The Inside Scoop' as it begs the question: do I really love ice-cream enough to sign up to a program for it? Let's find out.
The program and member journey
The company has found success in creating loyal customers through their quality ice-cream, social initiatives and remaining first and foremost a brand that listens to their customers, but is their program worth it?
The program design is relatively simple, which isn't necessarily a bad thing. After signing up with my mobile, email and password, I was offered the following perks:
200 brownie points as a join bonus
10 brownie points for every dollar spent
'Skip the queue' privileges
Once a member accumulates 640 brownie points (roughly 4 pints or 13 large cups), they can redeem it for 1 free ice cream. Considering that 440 brownie points are still required before I can receive my free ice-cream, I am still $44, or roughly 9 large ice-cream cups, away from unlocking any real rewards.
Here is the issue. The website itself is hard to navigate, there is no direct link to my member account and the prices are not listed alongside the products. These barriers to my member journey feels a bit disengaging.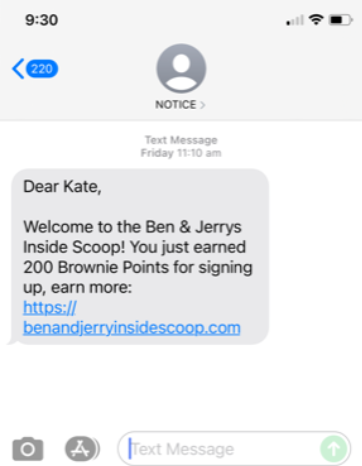 And then there is the onboarding process. Upon signing up I received an (impersonalised) welcome email followed by one SMS (from 'NOTICE' and not 'Ben & Jerry's). Between the website and the communications, there's a lack of connection.
With no sizeable benefits being presented and a less than optimal online experience, I feel somewhat underwhelmed. I would suggest that a more memorable onboarding journey is needed, otherwise people (me included) will forget they belong to this program in the first place.
Generating loyalty through social initiatives
This is where things get interesting. Ben & Jerry's have long been a believer in 'linked prosperity' a term in which they have built their entire company on. The ice-cream giant believes that people who are successful have a responsibility to work to improve the world around them. They have integrated this idea into their business model through the following social initiatives:
As a customer, I feel more inclined to give my loyalty to a brand like Ben & Jerry's who are actively investing their time and money into creating social change. As nice as this sounds, I am still left with a lot of questions. How much of their profits go towards these initiatives each year? How can I know that the money I spend here is contributing to their vision of linked prosperity? What does their loyalty program have to do with any of this?
The Opportunity
At this stage, the only thing keeping me interested is the ice-cream. The member page is hard to find, the user experience is suboptimal and they are missing a real opportunity to link their program to the range of social initiatives that they are supporting.
Ben & Jerry's should consider linking the membership profile to the causes, where customers can see what their purchases are going towards. This, a more user-friendly website, and more engaging and personalised communications might then encourage me to better engage with The Inside Scoop.