The battle among the beauty brands is fierce across the industry.
With the ability to leverage highly sought-after sample products as rewards, the beauty industry have created some of the most successful, innovative and sticky loyalty programs available. From Sephora Beauty Pass, to elf Beauty Squad, and the recent launch of Adore Society, these beauty brands are all pushing each other to do better, and while doing so, are delivering great value and experiences to their much-loved members.
But now, we have two top beauty brands (the best of the best in my opinion) going head-to-head in the loyalty space. They're partners in some respects and competitors in others as they look to loyalty to lock in the same target customer base.
Here's a look at the match up.
An already established, already successful, highly engaging loyalty program.
Proclaimed my all-time favourite loyalty program – The Beauty Behind Mecca Beauty Loop.
Are mixing with the heavyweights as a brand-new entrant into the top 10 most popular loyalty programs in Australia (an amazing feat for a single branded program targeted towards half the population)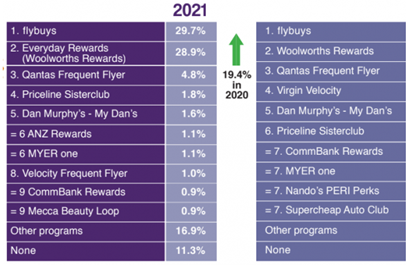 In the peach cornerrrr we have Go-To Gang…
Zoe Forster Blake's (love her) Go-To Skincare brand (love it) are incredibly fun, with incredibly high reach, engagement and organic brand loyalty.
Go-To are the reason I have actually reached my high-status level within the Mecca Beauty Loop program.
Go-To Face Hero was the number 1 selling product in Mecca in 2020!
Go-To are allocating initial status tiers based on all past orders which means the 9367 orders placed by customers directly through Go-To last year are all 'very noted and will be very rewarded' says Zoe Forster Blake: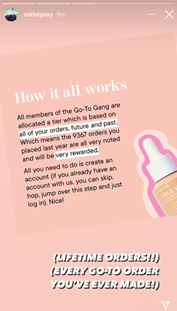 The rewards ranking
We have two exceptional competitors in this ring.
Both competitors have 4 different benefit levels. They offer product samples with every order and allocate free gifts to members according to their tier level.
Go-To seem a little more generous with a gift in every order once you get past the entry level, however we are still unsure how valuable these gifts will be. Mecca provide gifts throughout the year which increase in quality and quantity as you progress through tiers. Whilst they look to be less frequent than Go-To, Mecca benefits are proven in the market to be valuable and desirable.
Go-To count your lifetime spend towards your status tier with no tier regression in the program design. Mecca on the other hand require members to reach a spend threshold each year to maintain their benefits. Spend thresholds are very similar.
Mecca provide free shipping to all members on orders over $25. Go-To require members to spend $59 to qualify for free shipping, but if you're in the two top tiers it's free.
On paper, Go-To looks to be more valuable to me, but again, the value of the gifts have not yet been validated in market. I will definitely report back, but for now take a look for yourself:
Mecca Beauty Loop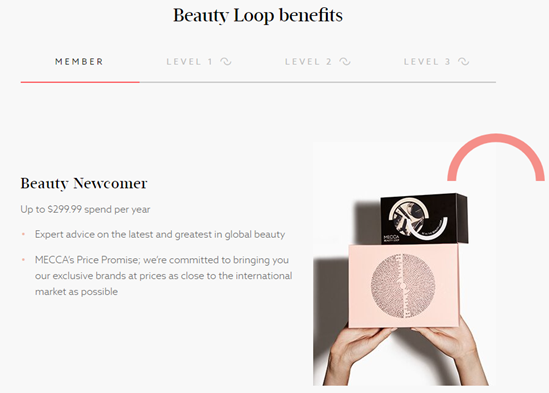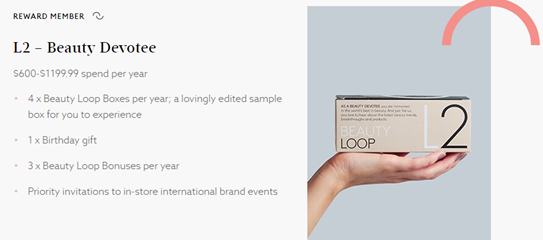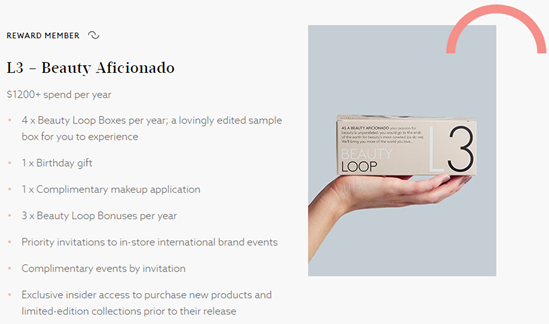 Go-To Gang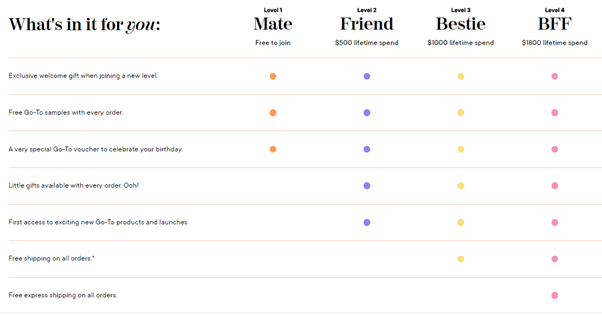 The fans response
Here's what a Mecca Beauty Loop fan has posted on socials – looking pretty strong for the Go-To Gang and very worrying for Mecca indeed!

But there's always the Mecca Beauty Loop diehard advocates we absolutely can't forget about.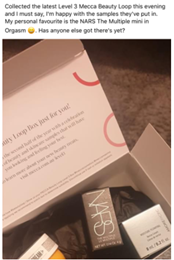 Place your bets
It's hard to tell who will win this battle, but I think this one will go the full 10 rounds.
I see Go-To Gang taking the fight to Mecca as fans concentrate their spend with the single brand they have proven to love the most.
However, the benefit which Mecca have is the ability for members to accumulate spend across multiple brands and categories outside of Go-To Skincare – i.e. across cosmetics, skincare, accessories, haircare, body care and more!
Whilst it won't be a full takedown, I still never thought I would hear myself say that a new loyalty entrant will take market share from Mecca. However, I really think that the strength of the Go-To brand and the natural customer loyalty they have built might just do the trick.
---