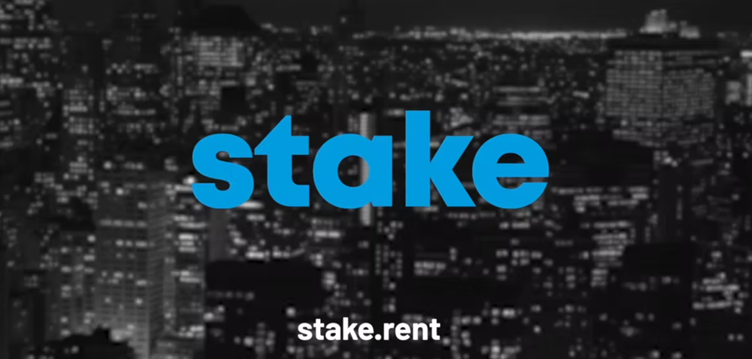 The downside of being an adult is paying rent, so wouldn't it be great if we got rewarded for doing so? The NYC based 'Stake' app does exactly that. It rewards tenants for paying their rent on time as a way of discouraging them from moving.
The fintech start-up was introduced in 2018 by Rowland Hobbs who had the idea to improve the retention of tenants by offering them an effective way to build their savings. Through this unique offering, the app has seen substantial growth with $140,000,000 of leases offering Stake. But does it sound too good to be true?
How it works
The basis of this program is simple: you pay rent every month and receive a percentage of that value back. This value is put into the member's Stake account which can be transferred into their bank account at any time, all managed via the app.
The Joining Process
Consumers are required to download the Stake App to sign up and start earning rewards. However, they can only become members if the property they are renting are customers of Stake, which you can find via their website by entering your email and zip code. Although this type of program is hard to come by, Stake resembles key competitor Bilt Rewards. This program allows its members to earn up to 2x points from rent payments across over two million US rental units.
The Benefits
Members can earn up to 5% cashback with additional benefits available. The key difference to Bilt Rewards is that Bilt members can only redeem points for things like travel, fitness, or future rent. With no fees to the renter, the main benefits of Stake include:
3% of your monthly rental payments back
An extra 2% cashback if renters leave at least 80% of their money in their Stake account
Free concierge service that helps with task like hanging a painting, finding a pet sitter or a housekeeper
The following additional benefits can be accessed:
1% on everyday purchases
Bonus rewards: $15 by connecting to your bank account (over 11,000 banks available and Venmo)
Coming soon: a Stake Visa Debit card that will allow 5% cashback on everyday purchases.
Say a member paying $2,000 rent a month; this would mean that the minimum reward the member would receive a year is $720. This alone might not seem substantial. However, tenants can receive additional cashback if they engage with other aspects of the program (i.e., a member would bump up their reward to $1200 if they keep 80% of their cashback in their Stake account that year). The website insists there are personalised incentives based on renter action, but only members can know what they are. A possible missed opportunity for stronger promotion.
Revenue structure
The app earns revenue by charging landlords and management companies a $49/month subscription fee to introduce the program to their tenants. Stake doesn't widely advertise but instead relies on the landlords to market the program to renters. This is a good way to cut costs and would be effective when promoting the program to current renters, but a stronger advertising strategy could be useful to attract new tenants.
How does the landlord benefit from this?
In a competitive rental environment, it is important to differentiate by finding unique ways to deliver a more satisfying renting experience. The Stake app makes this easy. Landlords and management companies can use this program to incentivize their tenants to keep renting their property for longer, as well as to entice new people to rent with them. Through the program, landlords can minimise the cost of high turnover of tenants and empty properties.

Is it worth it?
One of the biggest challenges for brands is finding appropriate rewards that adds value to their members lives. I personally have joined several programs that offer nothing but excessive emails and suboptimal value.
As nice as it is to receive gifts and exclusive offers, a program that offers practical rewards like this is exciting. Especially when I would get cashback for doing something that I always do anyway: pay my rent on time. If only my landlord offered this!
Although the value of the cashback isn't huge, the app is still providing renters with the opportunity to earn rewards from their own payments, which isn't typical in real estate. But would it be enough to keep me loyal in the long-term? To be honest, if a new listing came up that ticked all of the boxes and offered what I am not receiving in my current residence (space) then yes, I would want to take it. But as a young, new renter getting smashed by Sydney real estate prices, I would happily welcome any extra cash I could get.