For those who don't already know, TheFork is an online restaurant reservation platform acquired by TripAdvisor in 2014. Operating in Australia and Europe, diners can discover restaurants, make reservations, and access special deals.
TheFork's annual "Festival" promotion continues to draw great publicity and sales for the brand. TheFork Festival is a month-long period of 50% off the food bill at participating restaurants! A hefty discount to say the least. To supplement their engagement strategy, a loyalty program was released.
How does it work?
"Yums" are points. They are earned the following ways:
Booking with TheFork

Via the app – 150 Yums (first booking 1000 Yums with code APP22)
Via the website – 50 Yums
Referrals to TheFork

When a friend makes their first booking – 500 Yums (The friend receives 1000 Yums)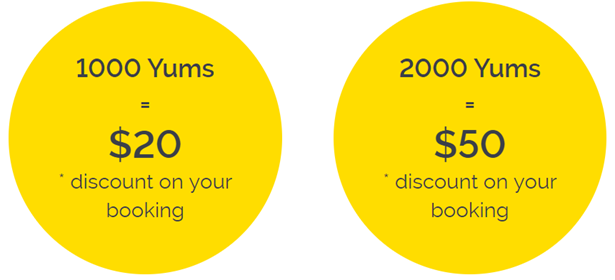 *The $20 and $50 discounts are redeemable at participating restaurants and cannot be redeemed in conjunction with other promos.

Is there value?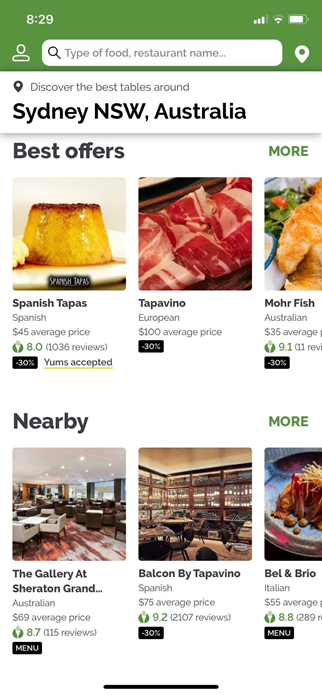 There is a clear push to drive website users to the app, with 3x the number of points earned just for booking through the app. Aside from applying the discount code to receive 1000 Yums and $20 off the first booking, it takes 7 subsequent bookings to achieve the same $20 reward when booking via the app (20 bookings via the website).
The noticeable exclusion from Yum's method of calculation is including the $ or £ spent. Instead, TheFork has opted to reward the number of completed bookings. With the average price for a meal varying location to location, restaurant to restaurant, some restaurant-goers may spend $20, whilst others may spend $120 a booking. Compare the pair. Both receive the same Yums for 7 bookings, but one will spend $140 to get the $20 reward, the other will spend $840 to get there. A 14% reward as opposed to a 2% reward.
Regrettably, not all restaurants on TheFork participate in the program. The loyalty discount ($20 or $50) is co-financed by TheFork for up to 50%, therefore participating restaurants are taking on the risk of a drop in margins for Yum redemption bookings in the hope that they will attract more bookings overall.
Getting Psychological
The program plays on a few key loyalty psychology principles in an attempt to attract more bookings.
Surprise and delight campaigns, such as the Valentine's Day promotion – 1000 free Yums with a promo code, work to keep program participants interested in what's next, leaving app notifications on engaging regularly with the brand.
After being surprised and/or delighted the diner may subscribe to the norm of reciprocity. That is, the customer may want to make another booking because they were gifted originally and now feel obliged to return the favour. The same interaction occurs with the initial gift of 1000 Yums for the first booking.
The $50 reward for making more bookings taps into the goal gradient effect, enticing the customer to reach for 2000 Yums since they're so close. This would likely require another 7 app bookings for the added reward of $10, which as we know, could end up being hundreds of dollars extra.
Summary
If you'd like to take a break from UberEats and take a friend or loved one out for a nice sit-down meal, why not give TheFork a try. With special deals and promotions on all the time, it is likely that the people sitting at the table next to you will be paying extra for the exact same meal.
The loyalty program has its challenges, but as more and more restaurants are onboarded over time the program will become more valuable. TheFork's network of quality restaurants is amazing and even saving a small percentage of the bill is a nice treat.
I'm excited to see how TheFork evolve the program. One possibility is linking a customer's average spend to bonus rewards, similar to booking.com, and thereby rewarding higher spend. Higher spend is good for restaurants and also TheFork – who receive a commission on bookings.
Happy dining and bon appétit!