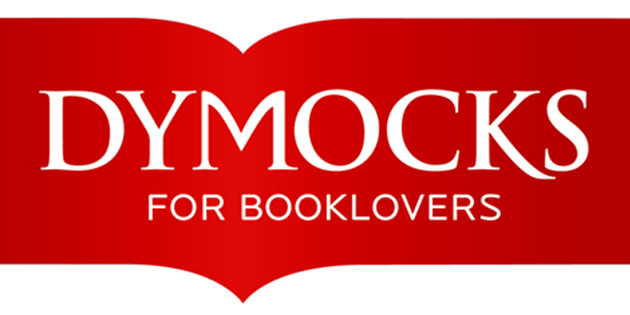 Dymocks Booksellers is one of Australia's leading brands when it comes to books. In a retailing space where many have failed, constant innovation has allowed the brand to withstand the test of time – 141 years to be exact. Part of this adaptation has been the evolution of the Dymocks loyalty program.
For almost two decades, the brand has been rewarding their most loyal customers in one form or another. The program has certainly adapted to the times, transitioning from a plastic card to an online account, but the principles have remained the same. Given Dymocks' ability to innovate, how does their loyalty program really stack up?
What is Dymocks Booklover Rewards?
Booklover Rewards is Dymocks' loyalty program to reward people who love to read. Free to join, the points-based program allows members to earn points per dollar spent and redeem those points for future purchased. Additionally, there are a few other bonuses, such as a $5 birthday bonus, and access to events, offers and bonus points promotions.
There is also an exclusive 'Gold' tier which can only be accessed by those true booklovers who spend over $500 at Dymocks within a consecutive 12-month period. With this exclusivity comes a bit more value in terms of points per dollar, birthday bonus, plus extra Gold-member only events.
First Impressions
From a glance, the Dymocks loyalty program provides a level of value to the member for being a part of the program, which in turn drives value back into the business. The program creates a level of exclusivity, which is further supported by the progression of total spend brought on by a premium tier. Finally, the communication of benefits on the website and during registration was explicit, the join process was simple, and a welcome email reinforced the main benefits of the program.

Value
The key driver of engagement for most loyalty programs is value. People sign up because they perceive they will access value, and continue to engage because they are realising meaningful value. Dymocks highlights the value of membership wherever they can, including a prominent 'Booklover' button on the homepage, listing the key benefits alongside the registration and login pages, as well as telling members and non-members how much Booklovers earn in rewards on each book's product page. These features act as constant reminders about the rewards program and call attention to the value non-members do not receive.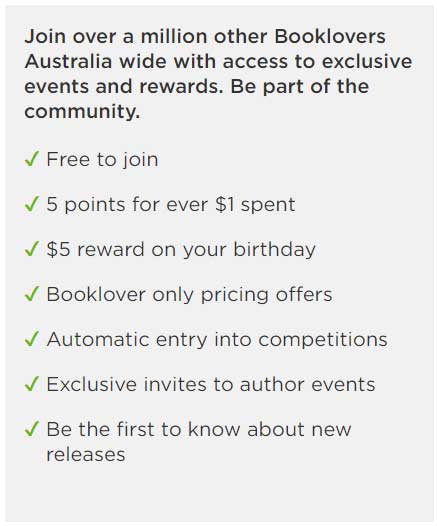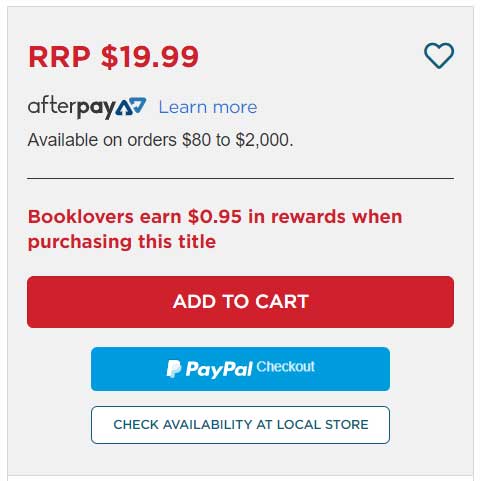 I interviewed a book-loving friend (and Booklovers Gold member) how they felt about the program. They enjoyed the extra value returned to them in points and appreciated the premium earn rate as a Gold member, but in terms of all the other benefits (including the premium ones) they rarely noticed anything else of interest.
It appears the program does an effective job of distinguishing value between members and non-members, but perhaps the benefits are not so meaningful. This might suggest that Dymocks needs to think about how they can deliver more personally relevant rewards. People already have a reason to read, so how can value be delivered for rewarding the act of reading?
Gamification could be the answer. Dymocks could introduce a Booklovers leveling system, where members are incentivised to leave reviews, vote in the Top 101, attend events, or read a new category of book. A program like this would deliver meaningful value that is not necessarily monetary and be a powerful way to drive member engagement in-store and online.
Exclusivity
Another key principle of loyalty programs is exclusivity. The main two ways a sense of exclusivity is evoked is, one, when the distinction of benefits between members and non-members is made obvious, and two, when the member is given recognition.
Dymocks does a good job of this from my experience in the store. The staff will generally ask if you are a member at the register, and if you are not, they will tell you about the program. If you are a member and you have enough credit, they will ask if you want to use it (which adds a level of surprise and delight to the experience).
Exclusivity is certainly a driver for engagement, but the two do not come hand in hand. When I asked my friend if they felt special or celebrated as a Gold member, they did not have much to say. To them, when it came to online and emails, they saw little difference between the experience and benefits they received and what was promoted to the masses. Even if the supposed benefits do exist, the onus is not on the member to know, rather, it is the job of the brand to communicate effectively.
Loyalty programs should celebrate members, especially the most loyal. Dymocks appear to look after members in-store, but the user experience on the website and through marketing communications could do more to evoke and celebrate the exclusivity of members.
Communication
Effective communication is important to any successful loyalty program. From the very first welcome email to ongoing communications, messaging needs to be relevant. The idea of delivering the right message, to the right person, at the right time, can only be done through successful segmentation and targeting. It is a good thing that books are inherently categorised, but does Dymocks capitalise on this?
The good thing is, Dymocks have implemented a decent preference centre, plus, each member can adjust their reading interests from a detailed list. However, it does not appear the latter has much, if any, influence on the types of communications members receive via email or while browsing the website. In one month, 22 emails were received from Dymocks and there were few emails that would be considered useful, appealing, or relevant. The problem with this method is the more you send, the less impactful your communications become. Even emails that would have been considered relevant slowly lose their appeal and members disengage. On a positive note, there are abandoned cart email reminders.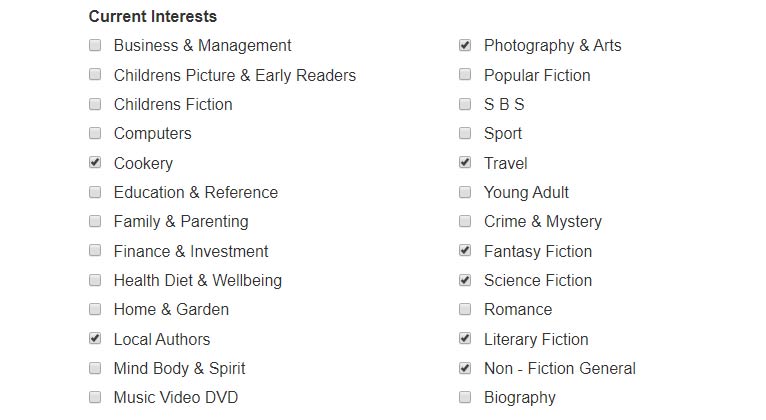 Considering how important communications are to facilitating engagement and driving retention, Dymocks could do better. Member interests should be driving the communications to provide more targeted and relevant communications, whether that be by better automation or utilising AI and data.
A great idea would be to implement a daily dashboard with a fresh selection of books tailored to the interests of the member, which could then be emailed at the end of the week in case they missed anything. The impact on behaviour is twofold – the chance of something new will drive members to check the website more often and relevant recommendations could lead to more frequent purchases. This kind of feature would provide far greater value to a member than a straight up discount because the program is delivering them something personable and meaningful, and people appreciate that.
Closing thoughts
Most people read simply because they love it, they are intrinsically motivated to do so. But what if you could also extrinsically motivate those readers to read even more? Sure, people are going to buy books anyway, and in the case of Booklover Rewards, the extra bit of value given back in points is a bonus. Nonetheless, I think Dymocks should take a page out of its own book and continue to evolve the program to deliver more meaningful value. A loyalty program is not meant to change a person's life, but it might give them a reason to read an extra book each month.