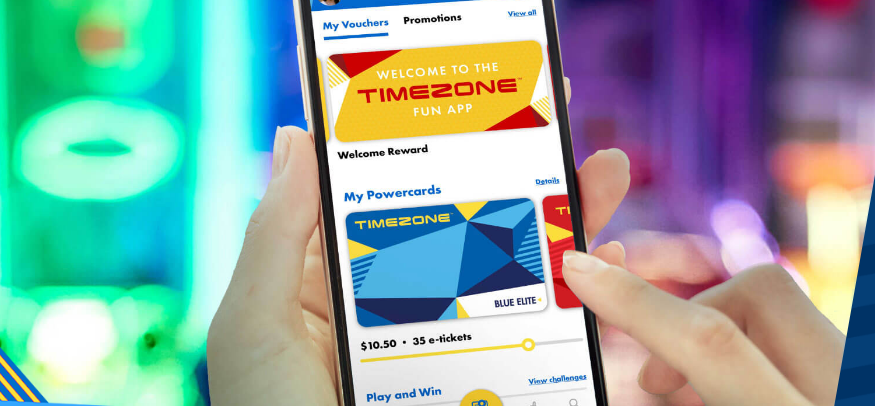 Press Start to Begin
Timezone is an amusement arcade chain with a focus on family fun. The company was founded in Perth, Australia in 1978 and is now additionally operating in India, New Zealand, Singapore, The Philippines, Indonesia and Vietnam.
When school holidays come around, spending a few hours at a video game arcade is normally near the top of many kids' wish lists, my son included. As a dad and loyalty consultant who enjoys a video game or ten, I was happy to indulge the request (begrudgingly, of course). From a loyalty psychology perspective, there is the positive impact that winning tickets and being able to exchange them for prizes delivers. Effective loyalty programs also use games and gamification techniques as part of their loyalty program design to keep members engaged. With these factors in mind, I was excited to see what the Timezone Rewards program had to offer.
Ready Player One
Video game arcades stir up many emotions as you walk in. The flashing lights and sounds raise your level of excitement. You feel a sense of anticipation for the fun to be had with friends, loved ones, or even on your own. You focus on achieving, being recognised, climbing scoreboards, and earning prizes and rewards.
To play the games, customers must purchase a "Powercard". It acts as an in-store credit card storing cash value as well as the tickets earned through play. There are prominent signs and QR codes that encourage customers to download the Timezone Fun app, which unlocks Timezone Rewards. The invitation to join Timezone Rewards feels like a natural step.
Achievement Unlocked
The join experience is seamless both through the membership portal website or through the Timezone Fun app. Signup through either method provides access to the program, but the main push is to access the program through the app as that it where the value of the program truly comes to life for members. Each step in the signup process teases what the program has to offer.
The ability to track Powercards, get vouchers, win prizes, and enjoy personalised member gifts and offers. Finally, the Rewards app offers games like Bingo, AR Ticket hunt, and other challenges where members can win prizes.
The rewards and benefits the program offers clearly explained across four membership tiers.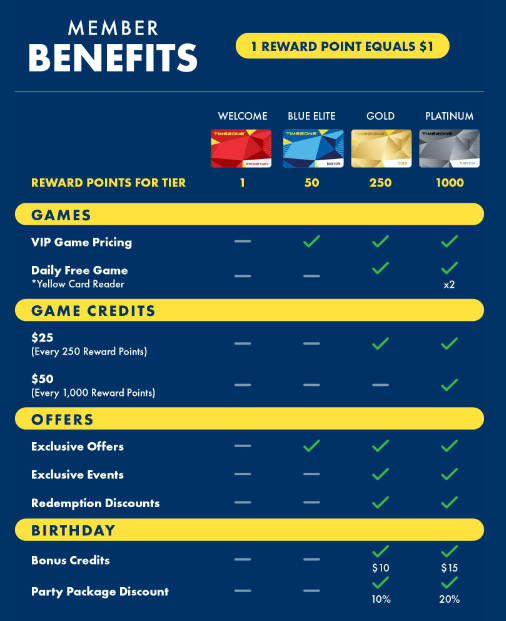 The tiers and points design of the program makes it easy to reach Blue Elite status by spending the equivalent of $50 on game credits. One reward point is offered for each dollar spent, so reaching Gold and Platinum status requires members to spend $250 or $1000 respectively.
Power Up
The app gives members the ability to digitally store and top up Powercards, as well as to see their ticket and credit balance with a progress bar that shows how far you are from progressing to the next tier. As a new member you are awarded with a sign-up bonus of $10 in game credit, as well as an additional $10 bonus credit offer for members who complete their profile providing Timezone with valuable first party data.
Timezone members have the added incentive to take advantage of the Double Dollars offer, earn double credits, and boost their points progress at the same time.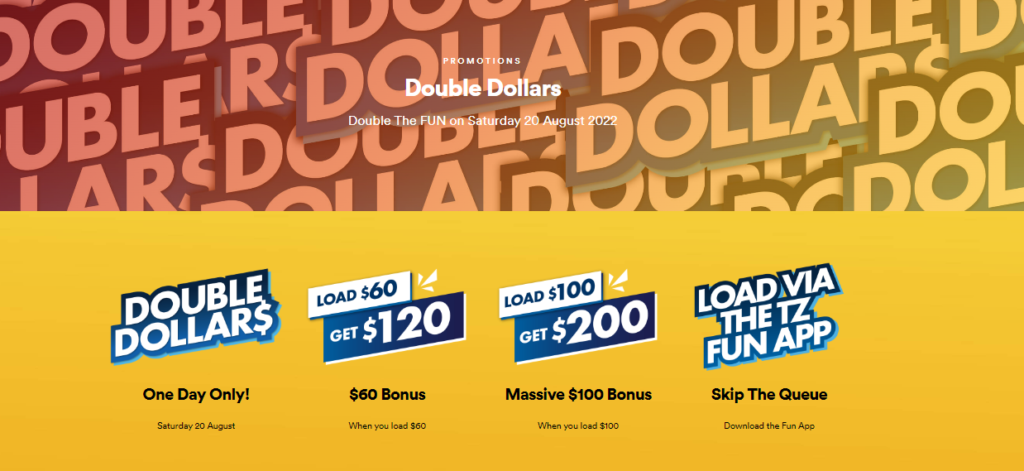 Game Over
The rewards and benefits themselves are all highly efficient. This means that the cost to Timezone for each category and the running costs of the program would be low. A loyalty program strategy structured in this way also allows the business to invest further into member rewards and drives increased member spend, frequency and engagement. There is a lot of room for the program to evolve. Future considerations for customer loyalty management could incorporate things like in-app leaderboards, ticket based competitions or even exclusive NFT's and status badges to introduce some friendly competition among members and add to the overall gaming and reward program experience. The games and gamification elements currently built into the app experience, reward appeal and the ability to instantly access tier rewards make this an engaging and commendable loyalty program design. Credit where credit is due and credit when credits are due too.  
Looking for a loyalty program with a unique edge?
Our loyalty consultants have helped global brands take the critical steps to design unique and effective loyalty programs, as well as support ongoing evolution to meet changing business and consumer expectations. Contact us to learn more about our comprehensive loyalty services and talk with our loyalty consultants to understand how to develop or optimise your loyalty program strategy.