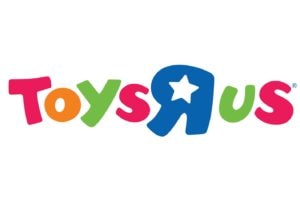 My children loves toys in the same way a drowning man loves oxygen. In the morning, toys, during the day, toys, in the evening, toys, and they dream of toys all night long.
Having a child unleashes a glacier of toys which slowly moves through your house. Like dust they permeate every crack, an unstoppable advance from which there is no relief or respite.
As a modern parent I unashamedly use toys to bribe my kids into good behaviour, including getting them to behave in the morning.
My five year old recently successfully transitioned out of nappies at night, and earned himself a ninja turtle toy of his choice. Off we trundled to Toys "R" Us on Saturday, where he chose Donatello's Bo Staff, lethal weapons being his preferred choice of toy.
At the checkout I was invited to join the Toys "R" Us VIP Club, which entitled me to a 20% discount on the spot, making it an easy decision.
VIP Club is crude, but it works. I registered online on a pretty ugly and clunky website, my eyes wide at the promise of the rewards on offer, including:
Member-only savings
Earn 1 point for every dollar spent at Toys"R"Us or Babies"R"Us
Receive a special gift on your Birthday as a member of Geoffrey's VIP Birthday Club
Tell us your favourite toys and receive special deals from brands you love
Be invited to VIP member's only in-store events
I recommend to new or expecting parents to join VIP Club. While the points earn rate is virtually irrelevant at just 1% on spend, the member-only savings and special deals more than make up for it. Our Christmas shopping is done after last week's VIP only online sale, where we saved over $300 on stuff we know the boys will play with for a least a few hours before they break them into small pieces and scatter them around the house.
Expect to receive 1-2 emails per week, which will drive you a bit crazy, but during those times when you're buying toys for the kids or their cousins and friends, there is genuine value to be accessed.
To receive a special birthday gift requires entering the first name and date of birth of your children, which may cause certain parents some alarm.
I give VIP Club 3 ninja stars out of five.
Philip Shelper is a specialist loyalty consultant based in Sydney, Australia who obsesses about everything to do with loyalty and rewards. His company Loyalty & Reward Co are a leading loyalty management consulting firm.
Let's connect! https://au.linkedin.com/in/philipshelper