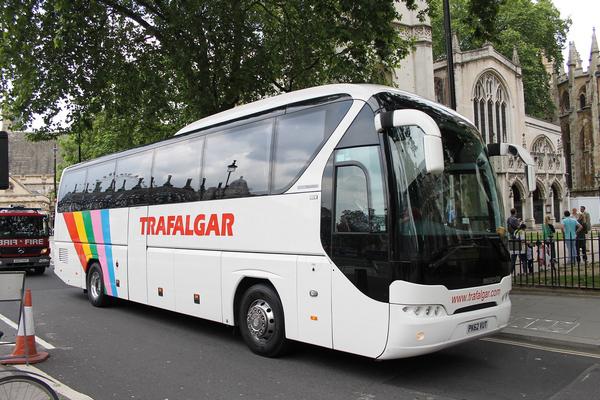 With COVID-19 vaccines rolling in and international borders opening, travel is the one thing on everyone's mind. After being starved of travel for over two years, the masses seem to have an appetite for new adventures. Trafalgar is a travel company that specialises in complete European packages, but they offer travel all around the world. While most people may be unfamiliar with Trafalgar, they would be familiar with at least some of its sister companies, such as Uniworld and U River cruises, Luxury Gold, Insight Vacations, Costsaver, AAT Kinds and Contiki. Trafalgar offers a VIT or Very Important Traveller loyalty program.
The offers
Trafalgar offers value to its customer by providing the VIT program to incentivise customers to travel with them again. The program relies on discounting as the primary driver of value. The VIT program comes in two tiers:
VIT
The first is the Trafalgar VIT tier, which can be accessed if a member has travelled one to four times with Trafalgar. As a VIT member, customers get access to a five percent discount on exclusive offers when new trips are released and limited-time secret sales. In addition to this, members also get priority access to new trips and special VIT recognition during trips.
VIT Plus
The second tier is the Trafalgar VIT Plus tier, which can only be accessed after a member has travelled four-plus times with Trafalgar. As part of the VIT+ club members get access to all the benefits of the VIT club as well as an exclusive five percent off all trips, all destinations, and all year round.

Join Process
To be eligible for the VIT program a customer must have travelled with Trafalgar at least once. It is because of this that the VIT program does not have a join process as such. Instead, customers are automatically signed up for the program after they travel. Once customers travel more than 4 times, they are automatically upgraded to the VIT+ tier.
The value
As a loyalty program, the VIT program aims to create an air of exclusivity among its members and encourage them to travel again by helping break down the barriers to access trips. The offers available under the VIT program are known as member benefits, they are additional related extras that are only available to members. Seeing as how the program is for anyone who has travelled with Trafalgar previously, this does decrease not only the exclusivity but also the value of the program.
The benefits available don't offer much to members. The fact that after having travelled four times the only added benefits member get is five percent off is astounding. The sort of trips that Trafalgar offers aren't cheap and therefore require some heavy investment. After a member has invested more than four times, higher-value rewards should be expected.
Missed opportunity
Trafalgar specialises in all included travel packages. As such they have excellent relations with some hotel chains and restaurants. A great opportunity for Trafalgar would be to partner with these companies to provide members-only exclusive deals to encourage members to take more frequent, smaller trips with the partnered chains. This would provide benefit to the partners and the customers who are then more likely to return to Trafalgar for their next big trip. Currently, VIT members can use their discount at any of the related sister brands, versions of all included packages. Unless members travel consistently, this once again does not provide much value to customers.
Final thoughts
As travel increases in popularity again people are going to be looking for brands that can provide real value to them. Unfortunately, Trafalgar misses the mark with this. A loyalty program is meant to reward customers and provide incentives for continued purchases. It should be a symbiotic relationship where both the brand and the members get benefits.
Other international travel companies such as El Cortes Ingles are cornering the market with their excellent online environment for the program. The VIT program feels very much one-sided with Trafalgar offering scraps and labelling them rewards. This program needs a definite update otherwise members may just decide to travel elsewhere for their deals.