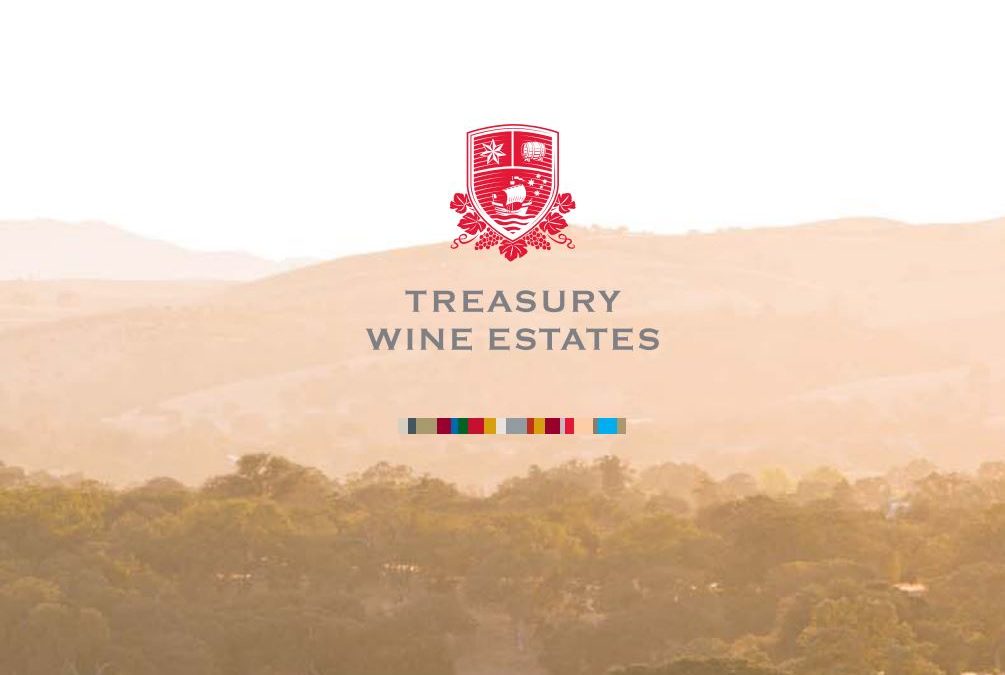 Treasury Wine Estates (TWE) is one of the largest wine companies in the world. With a portfolio of brands including Penfolds, Beringer, Wolf Blass, Matua and Yellowglen, the Australian company sells its world-class wine all over the world.
Interestingly, in mid-2021, the Treasury Wine Estates Luxury Wine Vault Reward Program was born. A program set up for the American market and rewarding customers for the purchase of TWE branded wine and interaction with the Luxury Wine Vault program. The program commenced on July 1, 2021 and closes this year on June 30, 2022.
Join
The join process asks for some personal details including date of birth, state of residence, name and email address. Individuals must be at least 21 years of age to join and a resident of the United States.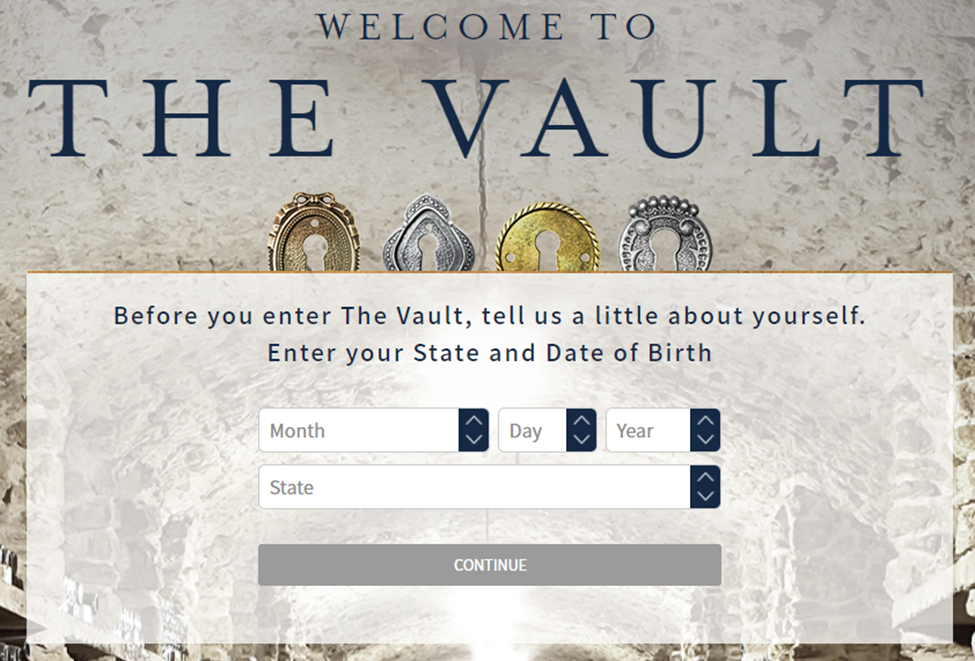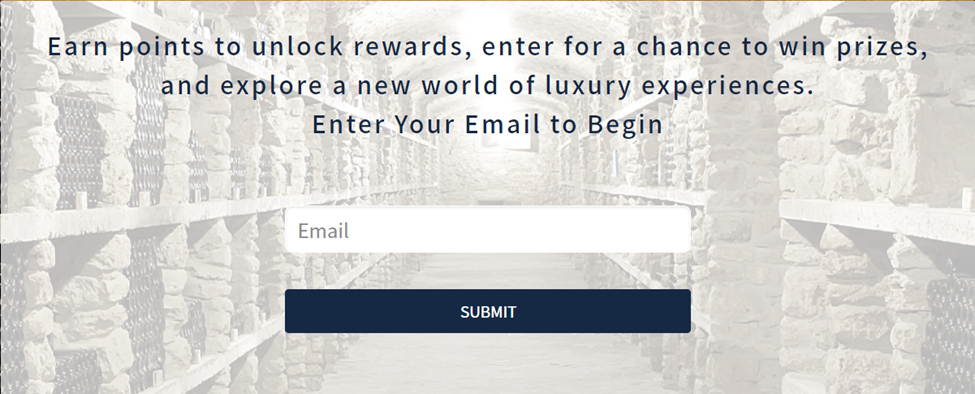 Once an email is entered, the preferred communications to be received are selected. Each box ticked comes with the added incentive of an extra Grand Prize entry.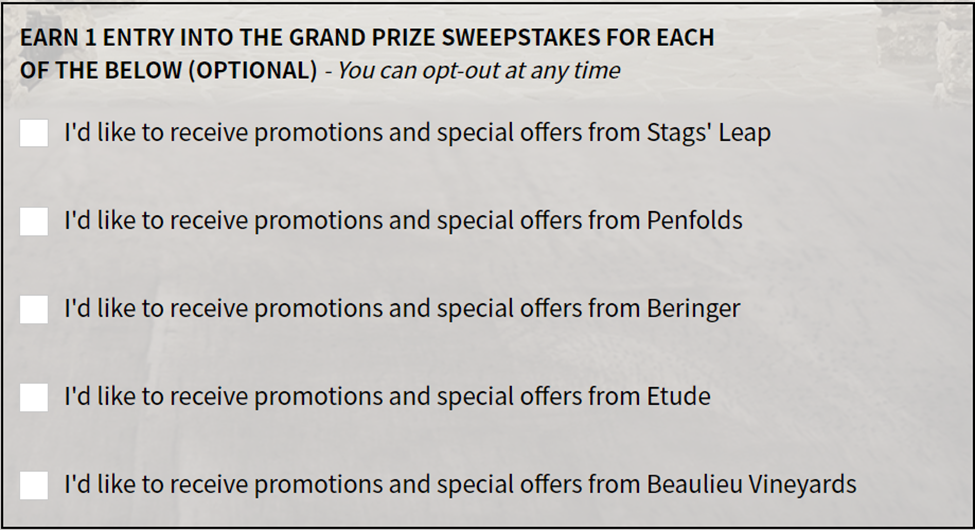 At the completion of the sign-up process, a summary of the Grand Prize Entries is provided. More on this below.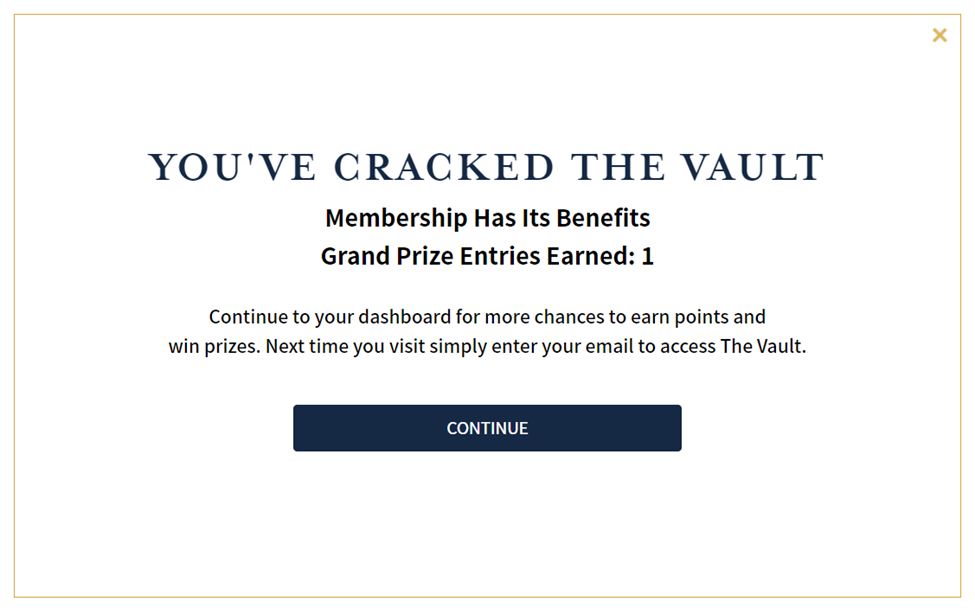 Earn
The Grand Prize Sweepstakes is one element of the program. The prize – a grill (barbeque).
The main avenue to extract value from the program is to upload receipts of purchases for participating products. These earn points, which are used to move up levels.
$1 spent on participating products = 1 point
Double points are awarded on the member's first approved submission. TWE go through a validation process to ensure the authenticity of the receipt before awarding points to an account. A limit of one receipt per day applies to limit fraudulent activity.
TWE have also announced bonus point periods throughout the course of the program to encourage more transactional activity.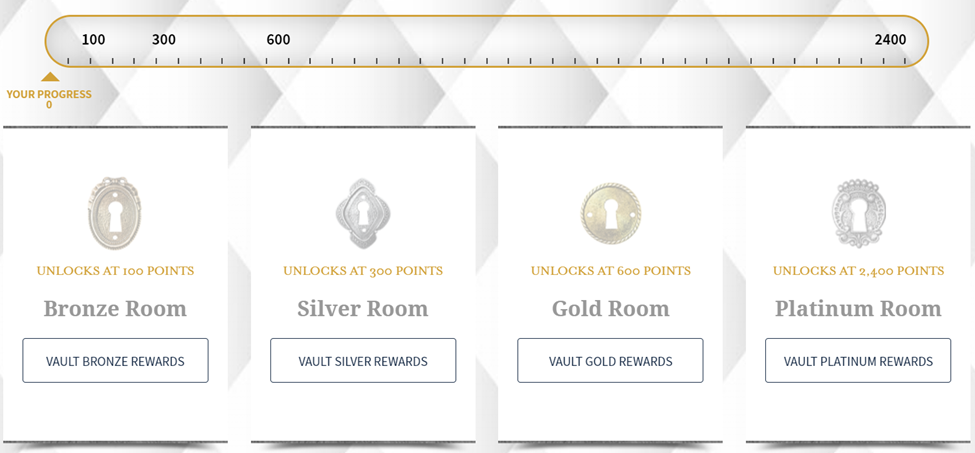 Redeem
Participants use their accumulated points to redeem from a selection of rewards at each Room. As points are redeemed, progress to higher rooms is lost, so users must 'save up' to access the more valuable rewards.
Bronze Room
25% off Riedel – The Wine Glass Company
$10 cinema promo card
$10 grocery delivery gift card
Silver Room
Wine Decanter
Insulated Wine Glasses
Marble Wine Cooler
Gold Room
High-end Steak Knives
Wireless Speaker
Wine Glasses
Platinum Room
Espresso Machine
DSLR Camera
Bar Cart
Although TWE keeps a particular quantity of each reward in stock, an individual is provided with a Visa Virtual Account (a prepaid, disposable Visa number) to redeem the award.
The Vault – boom or bust?
It is clear this program is a trial, a chance for TWE to see if they could make a loyalty program work.
A great opportunity to collect extensive amounts of data on their customer base which previously, would have been difficult selling through other retailers. The receipt scanning provides transactional data, including where the transaction occurred and capturing other products the customer purchased. Demographic data, such as age and location are captured in the sign-up. Also, picking up an email address for marketing communications.
However, receipt scanning can be a lumpy customer experience. A customer asks for a physical receipt, takes a photo of it immediately or takes a photo later, risking losing it in the meantime. At some point, the customer has to log on to the online portal and upload the photo. Then, the customer must wait until the receipt is validated to take advantage of the benefits. The point is that a level of effort is required by the customer, therefore, some may rather skip the hassle, sit down, and enjoy the fine wine.
The program has a good value proposition with some great rewards on offer. The poll and quiz are a nice touch – related to the brand and a challenge for users. A mobile app could be considered in future iterations to make for a more seamless experience in uploading receipts and notifying users of points awarded after validation.
Overall, I think this is an excellent way for TWE to tie its wide array of brands together, collect data, and engage a customer base that was not previously communicable. Interested to see future iterations and whether the program expands to new regions.
---