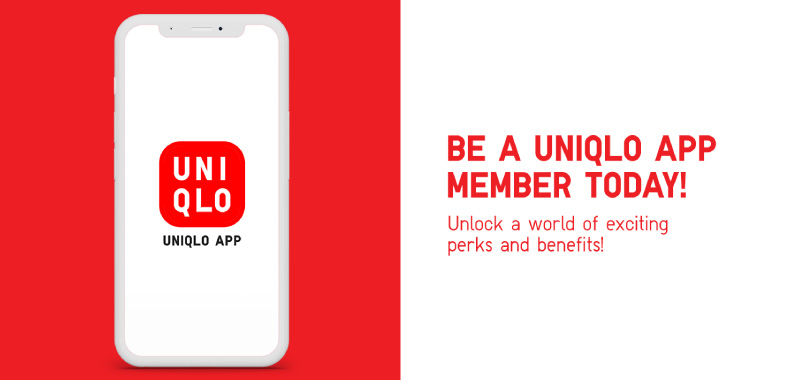 I'm a fan of UNIQLO.
I like their products; the limited-edition collaborations, the signature closet staples and the typically low-cost high-quality design.
The same can be said for the in-store experience; the standardised store layout makes it easy to pick out what you like, and the staff are always helpful and attentive, delivering to a high level of service.
Every touchpoint between the customer, the product and staff has been micro-managed to communicate the brand's philosophy of simplicity.
This all culminates in ensuring a seamless customer experience that encourages you to return the next time you pass a UNIQLO storefront.
But… the UNIQLO loyalty program? Where did it all go wrong?
The UNIQLO loyalty program or officially known as the 'UNIQLO App' provides app members with $5 off in the form of a voucher or 'coupon' on their next in-store or online purchase every time they spend $50 or more.
These vouchers can then be applied to future purchases, but with some unfortunate but somewhat justified terms and conditions. Such as, 1) you can only receive and then redeem a voucher when you spend $50 or more, and 2) you can only redeem one voucher per day (no double dipping).
The ugly side of this is that the $50 minimum even applies to the join bonus for new members, and none of the promotions make this particularly obvious. But it's not just the new members that suffer. I recently received a lovely $10 surprise gift for my birthday – a surprise that was soon ruined when I realised that it was in the form of 2 x $5 Vouchers ☹.
By signing up to the program, you're also enrolled into their marketing communications. Which is great, if you're interested in receiving emails every day (ok, sometimes every second day) from the same company without the ability to choose what you receive and how often you're communicated to. Tucked away in your member profile is one option, to subscribe or unsubscribe from all communications.
The only thing which would make this somewhat redeemable is if the communications sent were personalised based on my past purchase history and eDM behaviour. Sadly, it is all generic mass email blasts. I've even tried adding more optional data to my profile (such as gender) to help out the marketing team, but to no avail.
Philip Shelper, CEO Loyalty & Reward Co, did a write up his own experience (at the beginning of 2020) and it is safe to say, little has changed – which presents a risk to the company given more brands are shifting their focus to incorporate loyalty into their core business development.
Saying that, one recent addition to the program is regular member-only offers, where a selection of items are discounted for a limited-time. I've not found any of these to pique my interest – but perhaps a less generic, more personalised approach would see greater uplift in member engagement?
The UNIQLO App program simply feels like a mobile version of the website which delivers little to no extra value. The member experience isn't any better than the website, so it leaves you questioning whether to bother with it at all.
What is bizarre is UNIQLO do a good job where so many brands fail with their own program – training staff on how the loyalty program works, and how to promote it – something I've experienced countless times in store.
It's honestly a real shame.
From a member perspective, there is not much benefit to the program.
For the company, there is plenty in the way of data. The value exchange you would expect from any best-practice loyalty program does not exist. The member experience is an afterthought. With all the things the company does so well (and I commend them for), it really makes the experience of being a 'loyal' member so jarring.