In 1966, Paul van Doren, his brother James and a couple of friends opened a shoe business in Anaheim, California. They manufactured canvas deck shoes with grippy soles on premises and sold them directly to the public.
Legend says the name Vans was coined when people would say "let's head over to Van's and grab shoes"; Vans took the nickname and ran with it. It all had a family feel and in the 70's skateboarders who liked Vans' rugged make-up and sticky sole started to be seen sporting Vans all over Southern California –from there, the Vans skate classics were born.
Today, the company not only manufactures skateboarding shoes and related apparel, but also sponsors surf, snowboarding, BMX and motocross sporting teams and individuals. They are heavily involved in music with events such as the House of Vans and the brand has been connecting with youth culture to promote creative self-expression, authenticity, and individuality for over 50 years.

The Vans Family loyalty program brings all these together and it truly is a brand experience to enjoy. Through the program members of the Vans Family not only get insider information, exclusive Custom designs, and member-only experiences, they also engage with and connect to action sports, art, music, and street culture, which makes the program attractive.
Member perks
The program is a free to access points program, and when signing up members unlock:
'Family only' products, promotions, and experiences.
'Family first' access, where they can learn about upcoming brand collaborations and exposure to new releases.
'Family rewards' that range from exclusive products, subscriptions and product giveaways.
Members earn points from shopping and sharing and redeem those points for rewards.

How to earn points
Family members can earn points in three ways:
Make a purchase at a Vans store.
Make a purchase on Vans.com.
Engage with Vans Family
For every dollar members spend on merchandise at participating Vans stores And Vans.com, they earn 10 points.
Watching videos or answering surveys and engaging with online content through the program gives members 25 points and 100 points for sharing information about the things they like (music, sport, fashion, photography) or the clothes they use.
Members can redeem their points for rewards, experiences and enter competitions.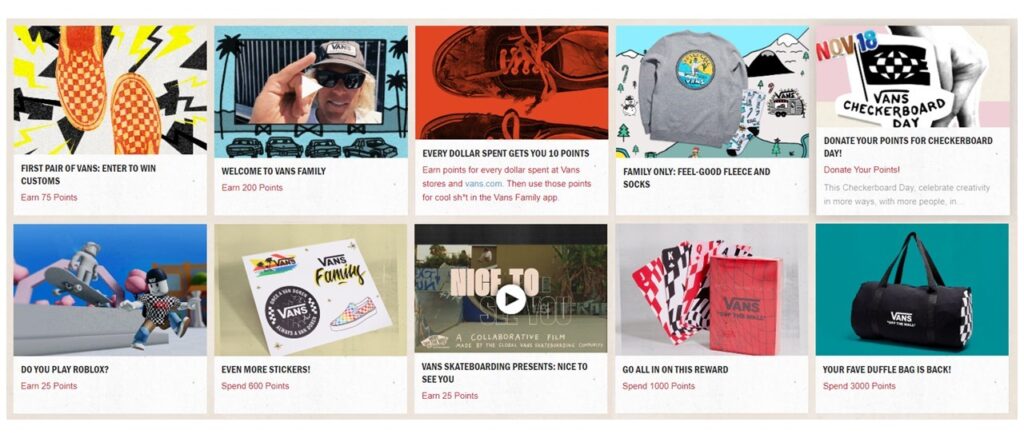 Rewards & Off The Wall experiences
You may think, it's just another program where members earn and redeem points for cool stuff. Here's the thing, I think that through the program, Vans has championed powerful cultural storytelling that is building their brand further.
By using efficient and cost-effective rewards they are engaging with their members in a unique and enticing way whilst it provides Vans with a lot of information, which allows the business to perform well and grow.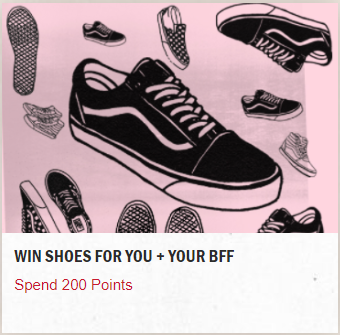 For example, members can earn points for watching the finale of Love Letters to Skateboarding series which features a unique recollection of Jeff Blaine Grosso (American professional skateboarder and skate documentarian), his friends and some of the most influential skateboarders of all time.
Skateboarders would have watched this video anyway, but watching it and earning points drives further member engagement with the brand and adds value to the program.
Family members can also earn points for sharing information about themselves, i.e., "what's in your music play list?", "what is your t-shirt size and how big are those feet?"; and things like "share your story and a photo to earn points and get a chance to win a free pair of Customs" is a great way for Vans to learn more about their members in a cost-effective way.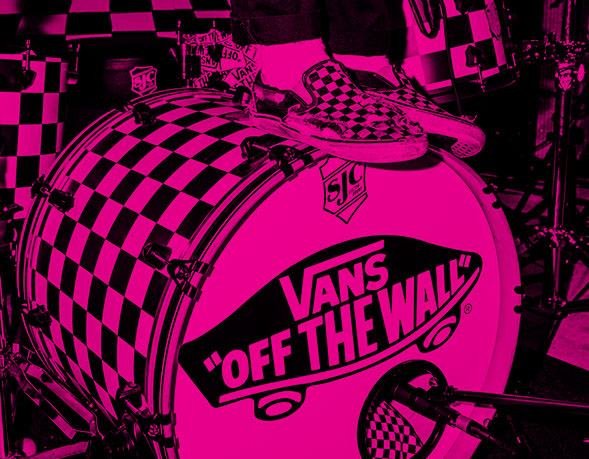 Vans Family not only has all the traits of an engaging program, but it has all the rewards a member would want to have such as stickers, access to the Vans World Roblox, unlocking codes to play games and opportunities to enter competitions to win highly regarded items such SE Bikes, shoes for you and your boyfriend or surprise gear.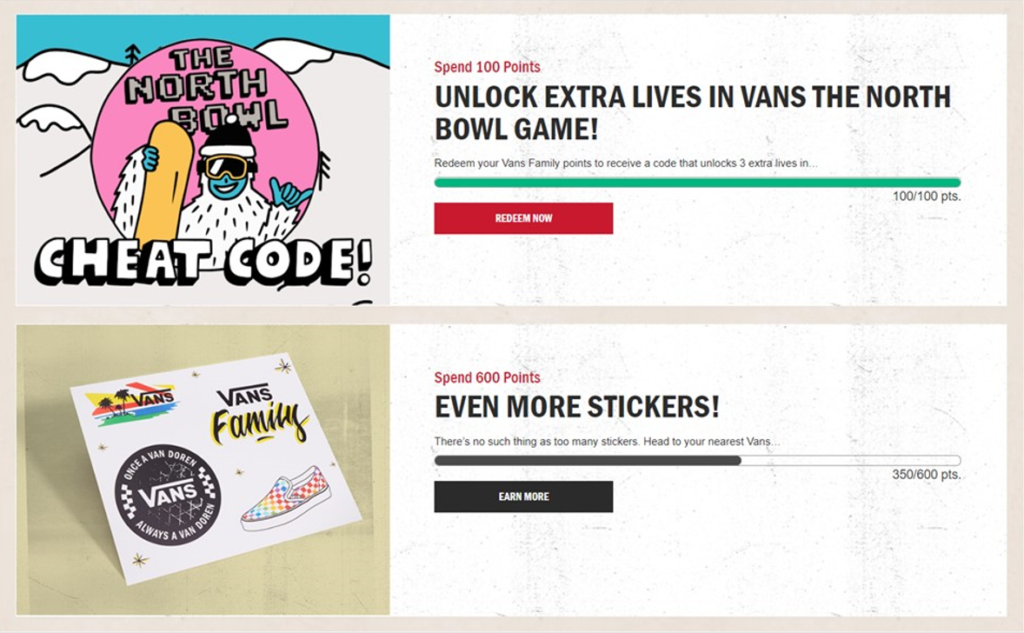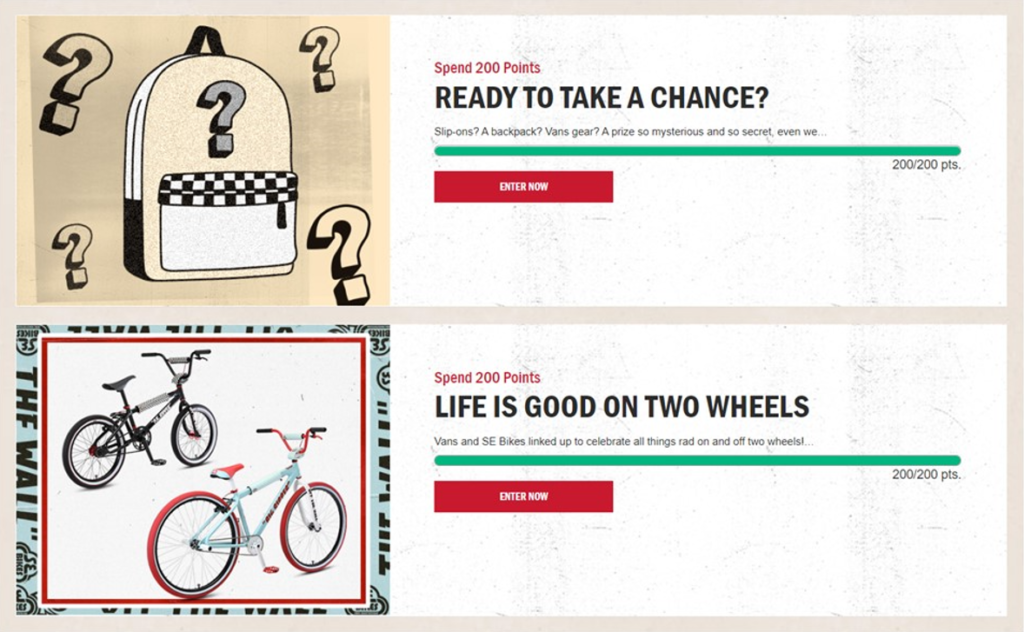 What else do you want on a program? The program is simple and easy to participate in; earning points is fun, engaging and positions the brand right at the centre of the culture around program members; and by redeeming points members not only continue consuming the brand but also taking home things that they like and that allows them to express themselves.
What's next?
I can see the program is available in the U.S. and the UK, but in Australia the Vans Family is just a sign-up process to receive their newsletter and offers, which is disappointing given that there is a strong skateboarding scene down under –let alone Australia's surfing culture.
Having efficient rewards on offer means the program has the ability and flexibility to extend to other countries and connect with fans all over the world. This flexibility makes me think of another real opportunity to engage and continue being at the forefront of youth culture. Imagine some NFT rewards on offer and the ability to exchange them in the Metaverse.