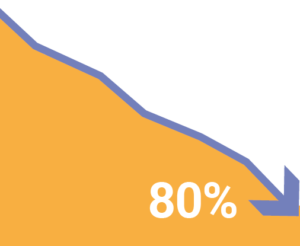 The current Hotels.com Rewards program is simple, valuable and loved by many.
Currently, members get 10% back based on the pre-tax room rate of their stays, with the ability to redeem those rewards for every 10 nights you stay. For example, a member stays five nights in a room costing $100 per night and another five nights in a room costing $150 per night. The average value of those 10 nights equating to a 10% return would be $125, which the member could then use towards a future night's stay.
For a full summary of the program, check out a blog written by one of our Strategy Consultants in 2022.
What's going to happen?
As of mid-2023, Expedia, Hotels.com and Vrbo, will be launching a new rewards program, called One Key. The new rewards currency will be referred to as OneKeyCash and will cover all three brands.
The good news is that One Key will remain simple to understand. When booking eligible hotels, vacation rentals, activities, packages, car rentals, and cruises with Expedia, Hotels.com and Vrbo, members will earn 2% back in OneKeyCash for every dollar spent.
For flights booked with Expedia, members will earn 0.2% back in One Key Cash for every dollar spent. For stays at "eligible VIP Access properties," Silver members will earn a 50% bonus, Gold members will earn a 100% bonus, and Platinum members will earn a 200% bonus.
The bad news, however, is that members will go from earning the equivalent of a 10% reward on their stays, to earning the equivalent of 2% back on their stays, which represents a massive 80% devaluation. Whilst members can earn up to 6% on some stays, this requires being a Platinum status, and only applies at "eligible VIP Access properties."
For any members who frequently booked hotel stays on Hotels.com, that's an immense reduction in value.
The program will have several tier levels: Blue, Silver, Gold and Platinum, which will have increasing benefits and rewards.
Every $1 of OneKeyCash you earn can be redeemed for $1 off eligible bookings. However, to redeem OneKeyCash on flights members will need to have earned enough rewards to cover the entire cost of their flight.
A positive spin
The ability to earn 2% back on all Vrbo stays will be a positive for people who use the site for vacation rentals and didn't previously earn anything.
If you're someone who frequently books travel on behalf of family and friends, OneKeyCash will be awarded based on all eligible spend to the person making the booking(s). Therefore, if you book a flight for 10 people, you'll earn 0.2% back based on the total cost of all 10 tickets. If you book 5 hotel rooms for the same night because you're traveling with others, you'll earn 2% back on all 5 rooms.
If you've earned $20 of OneKeyCash, you could redeem that for $20 off a hotel stay on Hotels.com without needing to have stayed 10 nights like you need in order to redeem in the current Hotels.com Rewards program. You could also redeem the value across Expedia, Hotels.com and Vrbo, via the new coalition approach.
Final thoughts
Despite the positive spin, the new One Key program gives little incentive to pick Expedia or Hotels.com over similar sites. Whilst 2% or 0.2% back is nice to have if you're going to book with them anyway, it's definitely not a large enough percentage to move the needle to pick these two sites over their OTA competitors.
Many members saw significant value in the Hotels.com program and indeed, at a 10% return, it represented a healthy saving for frequent travellers. Given that most people join loyalty programs to access value, this does not bode well for the future of the program. Hotel groups will likely be the major beneficiaries of this change, welcoming disillusioned members with open arms (and open doors).
Devaluing what was, by many accounts, a successful loyalty program in this manner, and during a time when many people are looking at loyalty programs to provide them with additional value due to the economic downturn is very brave indeed.