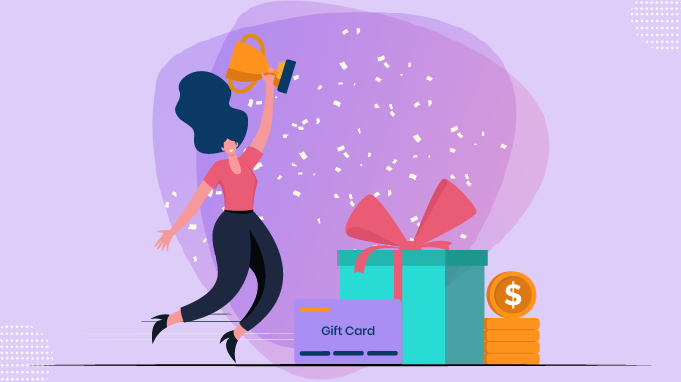 With member benefits programs increasing in prevalence and popularity (where loyalty programs provide third-party offers to their members such as discount movie tickets, gift cards, accommodation, experiences and more), an industry has developed to provide support.
The Challenge
A brand wants to provide members with a range of offers from third party brands – think discounts, bonus deals, or special pricing. To establish partnerships, brands need to negotiate specific deals with each third party to build up the program benefits. This is time consuming, depending on the range of products and the breadth of where they're available, even with all the necessary partner contacts.
The Solution
Third-party aggregators. Many aggregators have evolved to provide both a white-labelled transaction platform and an offer base built from relationships with third-party partners, such as gift card providers, cinemas, travel brands and experience companies.
This can save a program operator years of work in negotiating and setting up of offers. For access, aggregators typically charge a per member annual fee or a flat rate annual fee for a certain number of members.
With some third-party aggregators the option for the brand to clip some of the transaction margin exists. This is usually available for products such as gift cards or movie tickets with a fixed percentage discount. The brand must consider the trade off between program engagement (providing the best value to members) and recouping some program cost.
Example 1: Entertainment
Entertainment is an aggregator of dining, activity, shopping, travel, and service offers. The organisation is well-known for the "Entertainment Book", a book of coupons prevalent in Australian schools and workplaces over the past couple of decades, which has since digitally transitioned to a website and mobile app. Example offers include 2 for 1 deals at Soul Origin, 10% off at Sephora, special rates on Travelodge Hotels, and a bonus of 5 complimentary sessions at Vision Personal Training.
Whilst Entertainment has their own direct to consumer memberships, loyalty programs can take advantage of Entertainment's partnerships to provide the same network of offers to their member base. There are also opportunities to incorporate fundraising for a cause into the program. For direct to consumer memberships, purchasers can select a fundraiser to receive 20% of the membership fee.
Example 2: The Ambassador Card
The Ambassador Card is an aggregator which provides a white-labelled platform that includes over 3,500 offers in the one solution. The Ambassador Card network gives brands a way to provide their loyal members with instant discounts and exclusive offers on a wide range of goods and services from restaurants, hotels and cinemas to tourist attractions, accommodation, and health and wellbeing resources.
As a white-labelled solution, The Ambassador Card provides a high degree of scalability and customisation, which allows loyalty program operators to tailor offers and communications to their members.
Example 3: Neat Ideas
Neat Ideas is an aggregator with a fully customisable white-labelled platform. This means that brands can use their own branding and select relevant offers for their program. Neat ideas also offer customer service and campaign management services if required.
As with the other two aggregators mentioned above, Neat Ideas also have a wide range of offers available in the realm of entertainment, travel, and lifestyle, which can be tailored to the program operators requirements.
What's next?
For brands that wish to introduce a member benefits program with a range of rewards, third party aggregators provide a relatively inexpensive solution which can be set up quickly.
These platforms are continually iterating, making UI and UX improvements, expanding their partnerships, and developing more functionality on their white-labelled platforms. It will be interesting to see whether these platforms adopt new technology to expand their utility in delivering offers to members.
Possible future avenues include:
Incorporating AI to serve up relevant offers to a member, based on transaction history and/or preferences
Acting as the rewards and benefits provider for utility NFTs
Partnering with Web 3.0 creators to provide brands and partners with a presence in the metaverse
For now, these aggregators are a great move if you are thinking of setting up a member benefits program.