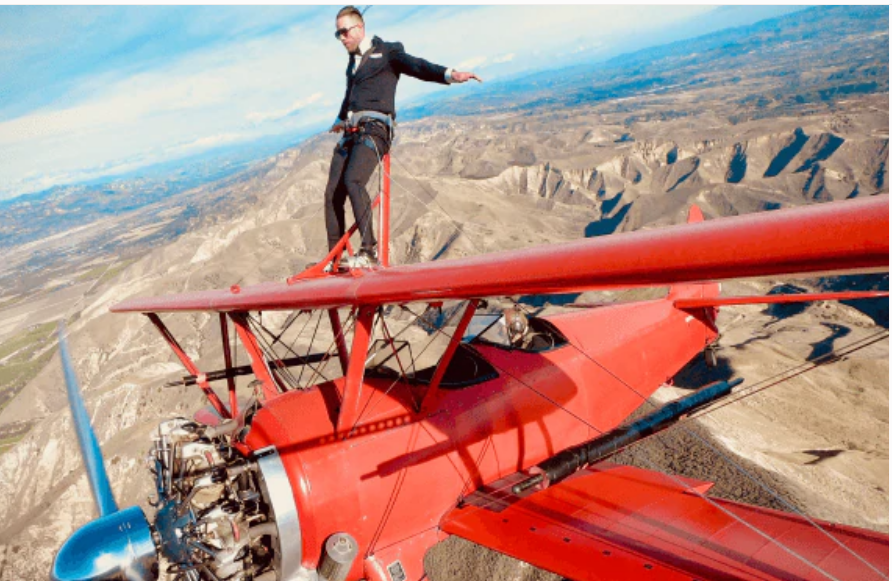 Who is William Painter?
William Painter was an American mechanical engineer and inventor who patented over 85 inventions in the late 1800s. These include the common bottle cap, the bottle opener, and a machine for crowning bottles. He also invented a paper-folding machine, a safety ejection seat for passenger trains, and a machine that detected counterfeit currency.
Invention inspiring innovation
William Painter and his inventions inspired two gentlemen, Matt DeCelles and Patrick Eckstein, to start their own innovation-based brand of eyewear and accessories back in 2012. A pair of sunglasses crowned "The Hook" was their first product. Constructed from aerospace-grade titanium, Next-Gen polarised lenses (that integrated the polarisation and tint layers all the way through the lens preventing it from flaking or scratching off) and with a bottle opener integrated into the frame.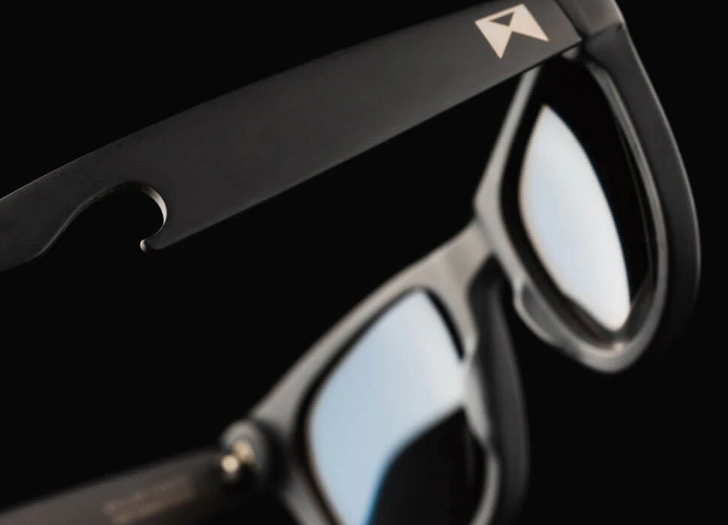 All of the the sunglasses come with William Painter's lifetime warranty protection program. In their words, "If you break them, shatter them, blow them up, or run them over with a semi-truck we still guarantee them for life". With a small processing and handling fee you receive a brand-new pair every time!". They also offer a discount on a new pair of sunglasses if you happen to lose the original pair.
The company's innovation extends to glasses that help block blue light from screens. These glasses tout benefits such as reducing headaches, eyestrain and eye fatigue caused by blue light. They claim to improve sleep quality and overall productivity with an antireflective coating that eliminates glare. Another product in the range is Titan Socks. William Painter makes these socks with their Signature Titan Thread that is "fifteen times stronger than steel". They are also antimicrobial (meaning that they reduce odour by 99.95%) and can withstand up to ten thousand consecutive washes. They offer accessories ranging from Titan facemasks through to limited edition William Painter adult onesies.
What does this have to do with loyalty?
This challenger brand set out to differentiate from the three major corporations that dominate the eyewear industry. Simply put, they aim to prioritise customers over profits. Rather than focusing on keeping costs low, they want to design "the best product on the planet". Entering a saturated market as an eCommerce only player with a product that most customers want to physically assess prior to purchase made this increasingly difficult.
However, William Painter's customer-centric approach coupled with their innovative and stylish products have led to the continued growth and success. They have established themselves as a brand offering unique style, a sense of rebellion and adventure. Most importantly from a consumer and loyalty psychology perspective, a culture of belonging.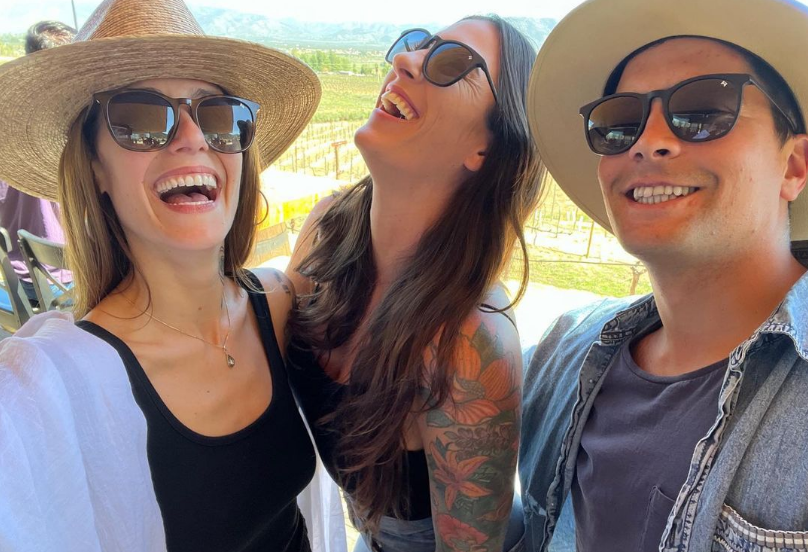 Consumer psychology and tactics to convert browsers to buyers
When it comes to consumer and loyalty psychology there are many academic articles proving the value of creating an emotional connection with customers. As loyalty experts we explore the topic in detail in the book, 'Loyalty Programs: The Complete Guide'. William Painter uses many of these tactics consistently through their communication and presence across digital and social. Product reviews on the site and accolades on their social channels in the form of letters, text messages and emails all showcase their customer advocacy. The design and features of the products become instant conversation starters in social settings. Customers are eager to share the intricacies of the products, their features, and benefits. 
The optimal design of the website aims at quickly converting visitors to customers. There is a pop-up assuring that shipping is available to your country (at least that is true for Australia). There are non-invasive banner ads showing customers' first names, their broad location, and the product they have just purchased. This provides reassurance to the visitor that other people are buying right now from around the world. The customer reviews that are on prominent display also provide additional assurance. These tactics coupled with the lifestyle imagery make prospects want to "join the lifestyle club" alongside other William Painter customers.

William Painter also employ gamification in their on-site prospect conversion. When attempting to navigate away from the site it triggers a virtual "wheel of chance". It offers the chance to spin for a range of discounts. This gives an additional taste of what being a customer might be about.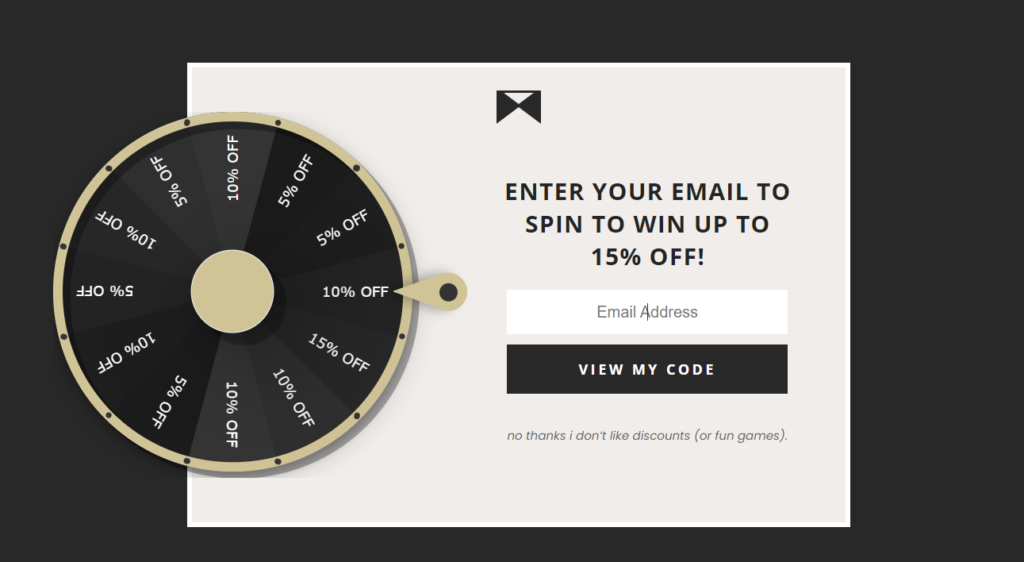 The website includes an accessibility function to tailor the experience further. Settings are available for visitors who may be prone to seizures, have impaired vision or suffer from ADHD . This is a well-conceived consideration for inclusivity. As a final added benefit, William Painter also plants one tree for every frame sold. You can also sign up to receive weekly emails if you are still not ready to buy. These come with the promise of "positivity, puppies, news for optimisers and $20+ discounts". There is not much more they could do to drive conversion but how about once you have bought?
A lifetime of missed opportunities
After the effort put into converting customers, there is an expectation that the post-purchase journey would build on the experience. The beautifully packaged sunglasses contain a semi personalised note from the founders. The box includes the lifetime warranty that they fulfil without fuss and is a major selling point. The foundation is there to genuinely reward customers and build on the community feeling teased pre-purchase.
Unfortunately, from that point on there is a distinct lack of personalisation and no regard shown for the product you've purchased. This is a major shortcoming for any brand. You can also setup a customer account to view your dashboard. The customer account could be a valuable avenue for brand and customer engagement by allowing a customer to tailor their preferences for content and communication, but it offers minimal value.
Hidden on the customer account page is a referral offer. For every friend referred a customer can claim $50. The offer is highly conditional and relies on the friend having not purchased from William Painter before. The friend also has to purchase from a particular product range. You must enter your email address and that of your friend to take part including an opt-in for future emails.
Once opted-in there is a barrage of marketing communication with competitions, discounts and not-special offers shouted at you and customer communications that are no different from general eNewsletter communications. There are also weekly eNewsletters and one-off emails that do more harm to the brand than good. They suffer from a lack of structured content or defined frequency. Even with the inclusion of humour, somewhat personal anecdotes, and animated gifs these emails very quickly turn to noise. In fact, the company take the time to communicate that they hate spam and but there are bouts of daily email activity with no way to manage your preferences other than completely unsubscribing.
In a handful of email communication, you can join their VIP Members program which offers early notice when sales start and even more overly similar offers. If you do not join the VIP program you are automatically enrolled. This removes any sense of inferred exclusivity.
Overall, the building blocks are there. Through a well-structured and commercially viable loyalty program strategy, customers and VIP members could be eligible for rewards or experiences truer to the brand's adventurous lifestyle rather than blanket discounts and offers. At the same time, a loyalty program could tap into individual customer behaviour and preferences and would see William Painter's already loyal customer base reach new levels of advocacy. 
Looking for a loyalty program with a unique edge?
Our loyalty consultants have helped global brands take the critical steps to design unique and effective loyalty programs, as well as support ongoing evolution to meet changing business and consumer expectations. Contact us to learn more about our comprehensive loyalty services and talk with our loyalty consultants to understand how to develop or optimise your loyalty program strategy.