In April 2021, The North Face's much loved VIPeak's points and tiers program was replaced with the new XPLR pass.
Let's get straight into the goods.
Unlike the VIPeak's program, the XPLR Pass is now strictly points based, with a simplified earning system.
$1 spent = 1 point and every 100 points = $10
XPLR pass members will have access to several exclusive benefits such as:
10% off online join bonus.
Access to exclusive gear, limited edition collections & cool collaborations.
Access to a member exclusive customer service line.
Birthday shout out's and gifts with purchases.
Exclusive member only deals.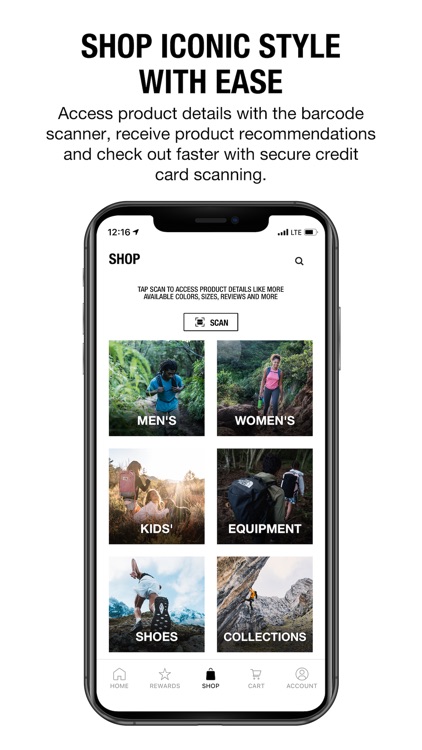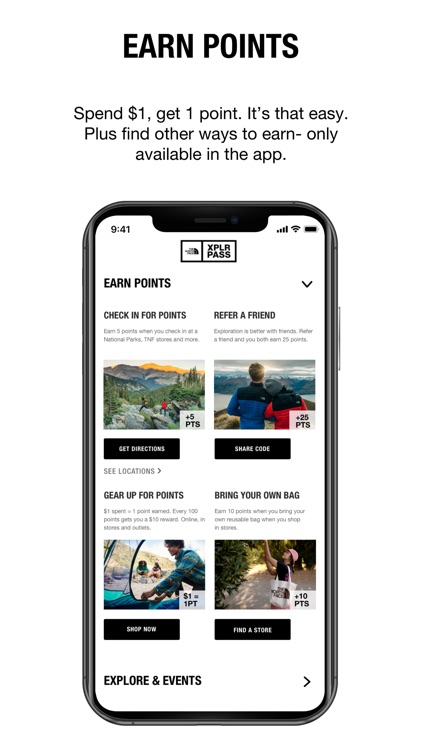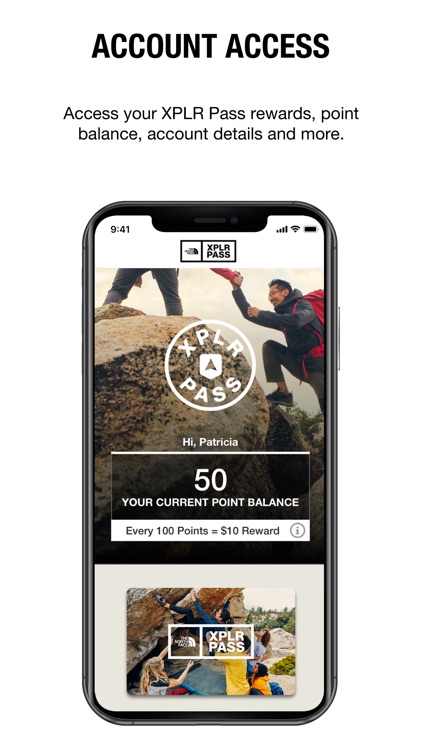 Some new additions include:
1. Field Testing Opportunities
It is difficult to make expensive investments in clothing that we can't guarantee will meet our expectations. However, this new feature allows customers to test the performance of their products before making a pricey commitment. Should the experience be unsatisfactory, members will be able to return the product within a generous 60-day limit (excluding all outlet purchases).
Members will also get the chance to test, review and provide feedback on new  products before their release, capitalising on the Ikea Effect (where they may value the product more highly because they have contributed towards creating it).
2. More ways to earn points
The program now offers more avenues to earn points aside from repeat purchasing, which will also help resonate with their younger, more socially active member base, including:
Bring a reusable bag at purchase for 10 points.
Download the app for 10 points.
Check in and explore natural wonders to earn 5 points.
Shop from the renewed collection and earn 25 points for supporting sustainable fashion.
Refer a friend for 25 points.
Participate in member surveys for 5 points.
Use the app to check in at their stores and outlets for 5 points.
3. Never miss out on your points
If you make an online purchase but forget to sign into your account, you're covered. The North Face will be able match your email to the account, automatically awarding you XPLR points for that purchase.
The Drawbacks
The program is only available in the US and Canada (boo!)
The Field-Testing benefit caps at twice a year.
Points earned from non-purchase avenues (mentioned above) cap at 100 points per year & have various restrictions (see table below)
Members must download an app to access some earning avenues.
Members can convert points to rewards only 3 times a year (June, October, March)
Members can only redeem 500 points per period (max 1500 points per year).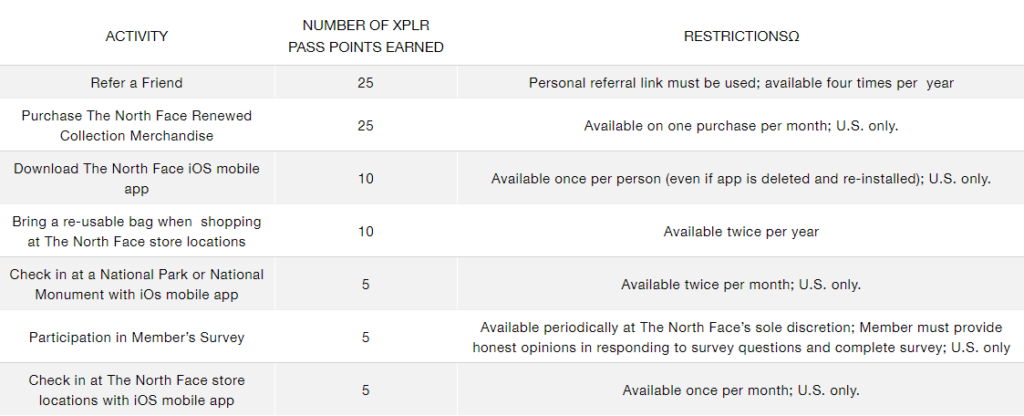 Despite various innovative ways to earn points, at this current point in time they can only be redeemed for vouchers. In future, I would like to see a more exciting variety of rewards such as experiential rewards which align with their 'never stop exploring' philosophy.
My thoughts? Neutral
Overall, the program appears to be relatively straightforward, and the Field-Testing feature is a nice touch. I like the heavy focus on social sharing and the fact they are working to build a micro community as a pathway towards developing stronger emotional bonds with consumers.
However, I couldn't help but notice the long list of rules and restrictions that come with the design, and I believe these could cause unnecessary friction and confusion to the member experience. Overall, I would become a member (if I was able to) because I believe the value is there, and there are some fun features within the program (like field testing) to engage with. However, I would strongly suggest revisiting the T&C's to get a better understanding of the rules and restrictions in place.
Ready to take your retail loyalty program to new heights? Connect with our expert loyalty consultants today. Whether you're seeking innovative strategies or discussing operational needs, we're here to help. Explore our comprehensive services and let's elevate your customer engagement.