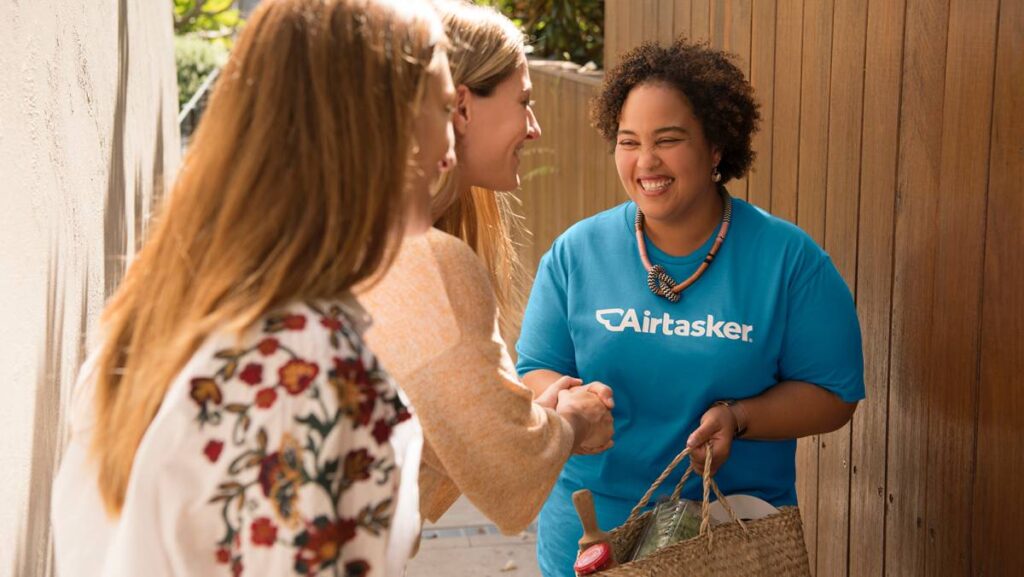 Airtasker is a platform with growing popularity where people can load tasks and other people, 'Taskers', can offer to complete them. The tasks can be anything from putting a shelf together, mowing the lawn, help moving or even completing research for an academic paper. The person offering the job can set the price for how much they are willing to pay for the job and the Tasker can set how much they'd be willing to do the job for, a quote if you will.
As someone with a wedding coming up, and therefore a lot of expenses, I was intrigued by the idea of doing odds-and-ends jobs for a little extra cash. I downloaded the app and had a look at a few of the thousands of jobs listed. Some of the jobs can be done remotely, and for others a Tasker must be in the direct area to complete.
How does it work?
So how does Airtasker make its money and where does loyalty come into play?
As a Tasker, you are required to put in a quote when you offer to do a job. As part of that quote, Airtasker takes a certain percentage of that as an admin fee. This is where the loyalty program comes in. Airtasker has a tiered loyalty program and the higher the tier, the lower the admin fee percentage is. This means that those higher-value Taskers get to keep more money.
Now the question comes in, how does a tasker move up the tiers? If you had asked this question last week the answer would have been, by completing a certain $ amount of jobs. However, as of Monday 6th February, the Australian program was changed. Not only were the thresholds for each tier increased, but the admin fees for each tier were also increased and a new tier requirement was introduced. Now, Taskers must not only achieve their $ threshold but they must also receive a certain rating for their last 20 jobs. The new tiers are as below: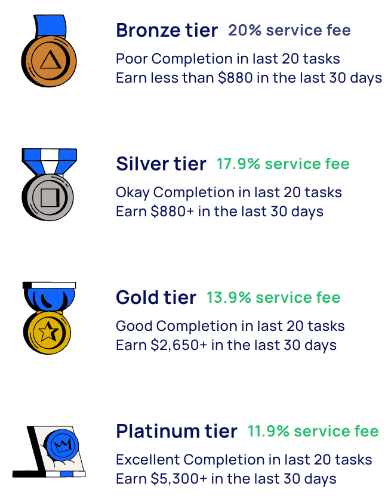 This does add a new level of complexity and confusion to the program. Taskers may be confused about when they can actually move up tiers. It also means Taskers must complete at least 20 tasks before they can move up tiers now, regardless of the value of their completed jobs.
What does this achieve?
This idea of rewarding your highest earners is not unusual in loyalty. What makes Airtasker different is that a tasker cannot simply purchase more to increase their engagement, there is a third party (the people posting the jobs) who have the final say over tasker involvement. This does mean that for anyone attempting to break into the Airtasker environment, it can be a difficult task – see what I did there. It also means that those taskers who can complete those high-earning tasks are more likely to be part of a business that is using Airtasker as its platform to gain clients. This isn't necessarily a bad thing; it just means that the culture of the app will change from odds-and-ends jobs to reverse yellow pages.
Impacts
Overall, this is a great way to ensure retention among taskers by rewarding those who are highly engaged. However, it does come at quite a disadvantage for anyone trying to get into the Airtasker market. One of the most difficult things about Airtasker is actually getting a job. More often than not, as soon as a job is posted it quickly gains up to tens of offers from Taskers who are prepared to do the job. Similar to Uber, the more jobs a Tasker has previously completed, the better their score. This means that the people posting jobs are often more likely to go with a Tasker who has a good reputation and a high score as they know they are more likely to be reliable.
For Taskers who are just starting out on the app, not only do they have to compete for their jobs, but they are then also penalised with a higher admin fee. They have to offer to complete the job for less money to win it, and then they are forced to keep even less of that money.
Program variations
I mentioned above that the Australian program changed earlier this week. What is interesting is that this change has not been echoed across other regions of the program. The United States and New Zealand, while they have different values for their tiers, still only require a $ threshold.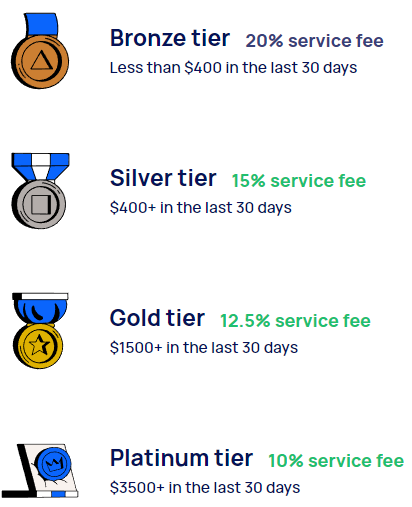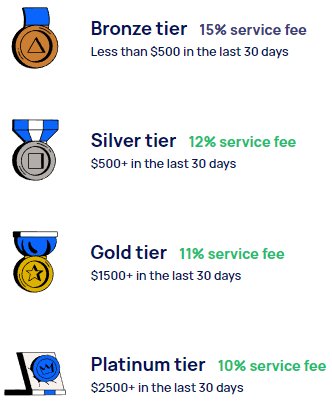 It is possible that Airtasker have launched a pilot of the new tier requirements and are using this as a test and learn opportunity. I for one am really excited to see what sort of learnings they pull from these changes and how they may be applied to the program for the rest of the world. Will the multiple-tier requirements create positive change for the program or will they become a barrier to entry to the program? Only time will tell.