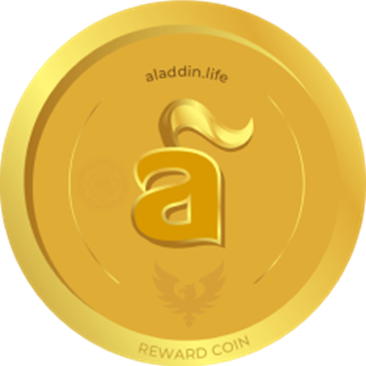 Established in 2019, Aladdin.life is the Middle East's largest online marketplace for mobile and broadband services. Users can compare and purchase mobile phone and home broadband plans from several providers.
In February 2022, Aladdin.life announced their plan to introduce a smart, multi-sector, AI and blockchain-enabled shopping and rewards platform. The new platform was launched in conjunction with the Aladdin Reward Programme, which rewards members with shopping discounts for their Aladdin mobile, broadband, and shopping transactions.
How it works?
Earn
Registered customers get one 'Reward Coin' for every AED (Emirati Dirham) spent. Rewards are automatically awarded to a customer's personal 'Aladdin Wallet'.
Earn on mobile and broadband plans
Register (free) – 100 Reward Coins
SIM or broadband activation – 315 Reward Coins
Each month for duration of the plan – 315 Reward Coins
Existing customers can send in their latest monthly bill and the total AED will be matched with the equivalent Reward Coins for the next 6 months. This is not difficult to attain, customers simply need to screenshot the bill and send it via Whatsapp for approval.
Earn on reward store
For each AED spent on the Aladdin Reward Store a Reward Coin is awarded.
Redeem
Reward Coins can be used for discounts on the Aladdin Reward Store. 1 Reward Coin = 1 AED (Reward Store)
The Reward Store boasts a wide range of tech, home appliances, and personal care & beauty products. Each product has a unique maximum level of Reward Coins which can be redeemed at checkout. Depending on the product, Reward Coins can be used for up to 50% of the purchase price (although usually much less). For example the TOTULiFE earphones, purchased with 44 Reward Coins, provides customers with a 27% discount on the retail price.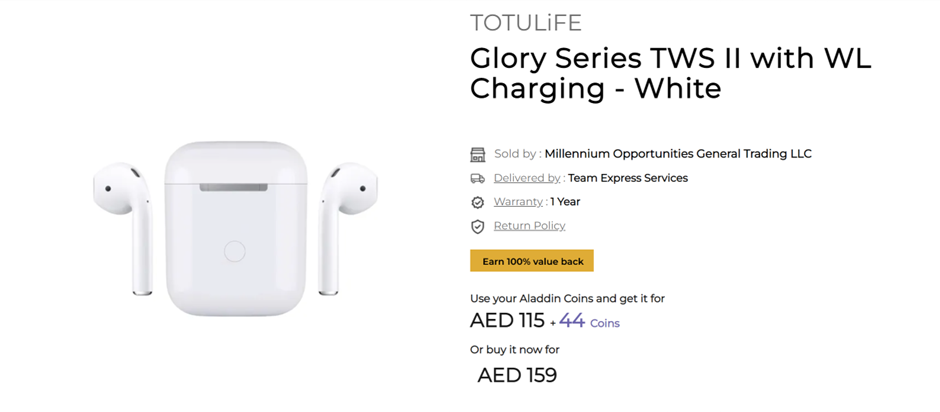 However, there is an element of urgency for customers earning with Reward Coins expiring 6 months from the date of earn. Perhaps an attempt to create a sense of loss aversion among customers.
Tech
The technology sitting behind the rewards and shopping platform is AI and blockchain-enabled. The AI is used for marketing personalisation efforts, whilst the blockchain we assume is used for the automated reward delivery, transaction traceability, and other Aladdin Wallet interactions. This will become more useful with more customers, and customer data, over time.
What is the value?
For telecom organisations, the model Aladdin.live have developed increases customer retention. Customers receive Reward Coins for simply remaining a customer and paying their bills.
For a new customer who has signed up to a 6-month plan, the diagram below shows a typical Reward Coin earn accumulation (assuming non-renewal). The customer accumulates 2,305 Reward Coins by month 6 before the initial Reward Coins earned start expiring.

Now, what can 2,305 Reward Coins get you? The answer is two-fold.
Whilst this particular customer has accumulated 2,305 AEM worth of value, they cannot use this all on one product. For example, the Samsung Galaxy S22 would be close to free if all Reward Coins were able to be used. Instead, the customer will have to spread their 2,305 AEM across multiple product purchases to realise the total value.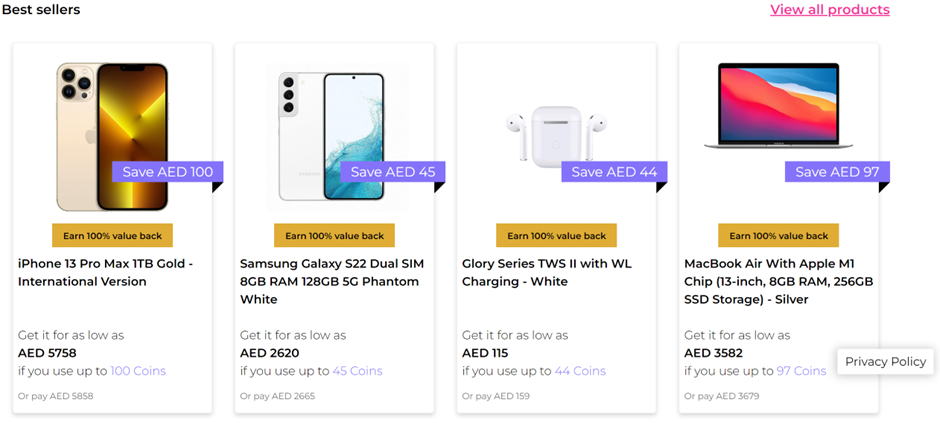 The limitations on redemption are understandable as Aladdin.live would not be profitable otherwise. However, the model ensures that customers who remain on a plan almost always have a high level of Reward Coins available to spend on the Reward Store – even for products such as an iPhone.
Where to from here?
According to the Q1 2022 Global Loyalty Programs Survey, the loyalty programs market in Africa and the Middle East is expected to grow 12.7% annually. My colleague Georgette, recently wrote an article on loyalty in the Middle East and Africa that is worth checking out. Aladdin.life are tapping into a growing market and adding value for customers and telecom companies alike.
To continue to build out their rewards catalogue, Aladdin.life have plans to expand the Reward Store range to include food & dining, fashion, fitness, wellness, travel, tourism, entertainment and financial services.
In terms of telecom partners, all existing retailers in the United Arab Emirates can become members of the Aladdin.life network. Currently, the partner network involves Etisalat, du, and Virgin Mobile and the aim is to expand the network to all other providers. This will improve the value of the program in terms of being the go-to for telecom plan comparison, purchase, and shopping. Additionally, Aladdin.live could expand their partner network to other utility categories, such as energy retailers.
Overall, the program puts an interesting spin on two generally boring activities – paying telecom bills and purchasing from reward stores. Still very new to the market, it will be interesting to see the program grow and evolve over the next few years.