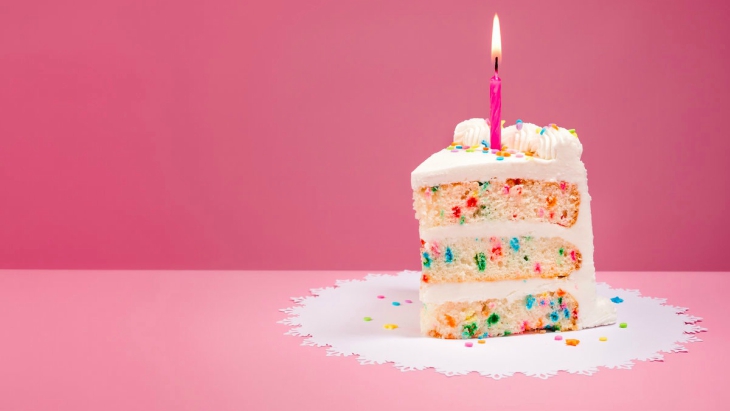 Celebrating birthdays are an important part of most people's lives.
Whether you celebrate with a party, special activities, gifts, or even special meals – birthdays are celebrated all over the world.
Many brands have capitalised on this celebratory moment, implementing birthday offers and rewards as part of their core value proposition to encourage customers to sign up to a marketing database or join a loyalty program.
The question is – are birthday rewards really worth it?
The concept of birthday rewards
The utilisation of birthday rewards is a commonly employed strategy by numerous brands to motivate customers to make purchases and develop brand loyalty. These rewards can be diverse, ranging from complimentary items or discounts to personalised gifts or exclusive promotions. Loyalty & Reward Co have previously covered several approaches to loyalty program birthday rewards.
The fundamental concept behind birthday rewards is to demonstrate to members – particularly to registered members – that they are valued and appreciated, while also encouraging them to spend and engage more.
By providing valuable rewards to customers on their special day, brands can establish a favourable bond with their audience, which can result in increased customer satisfaction and loyalty. However, the effectiveness of these initiatives can fluctuate depending on various factors, such as the rewards offered, the target audience and relevancy.
Real world examples of birthday rewards
Some brands have successfully implemented a desirable birthday reward, others have struggled to create a reward that creates genuine value for both the customer and the business.
Below are several approaches to birthday rewards, varying in desirability.
More desirable birthday rewards
Here are some great and effective birthday rewards:
Boost Juice's "Vibe Club": provides a personalised birthday drink allowing customers to choose their preferred drink on or around their birthday.
Starbucks Rewards: similarly allows customers to pick their own drink on or around their special day.
Mecca's "Beauty Loop": offers members personalised beauty birthday gifts.
Numerous fashion retailers, including Cotton On, The Iconic, H&M, ASOS & Adidas, also offer birthday gifts, varying from percentage discounts to money off their shop. For example, Cotton On offers a $5 birthday voucher, whilst the Iconic, H&M, ASOS & Adidas all offer discounts on or around birthdays ranging from 15% to 25%.
Less desirable birthday rewards
On the other hand, some companies have not been successful in creating effective and valuable birthday rewards programs. Some examples include:
Crust Pizza: offers a free pizza to "Crust VIP" members on their birthday, however the reward is restricted to specific types of pizza and does not allow for customisation.
Red Rooster: offers free birthday meals – but only to their highest-tier members, which may not be ideal as it could decrease satisfaction and motivation among other members, and therefore limit potential program growth.
Priceline Pharmacy: the brand originally offered a birthday voucher as part of their loyalty program but revised it after being heavily criticised for being misleading and difficult to redeem. It is now a 'free birthday gift' only available to their highest-tier members.
Other less desirable examples include rewards which have limited expiry dates, minimum spend thresholds, or are vouchers/discounts that provide minimal value to the customer.  questioning the need to offer them in the first place.
The key takeaway for creating a desirable birthday reward
A birthday reward should possess several key characteristics to make them worthwhile for brands to implement and members to use. They need to be personalised, relevant to their interests and preferences, valuable, and easy to redeem to ensure they can enjoy it hassle-free.
Are birthday rewards good or bad?
The use of birthday rewards as an incentive by brands to attract and retain members has become popular, but their effectiveness – from both the point of view of the business and the member – is a topic of debate.
The argument for birthday rewards
Business perspective
From a business perspective, birthday rewards can be a valuable tool to build customer loyalty and increase brand awareness. By offering a reward on a member's birthday, brands can make their members feel appreciated and recognised which may encourage repeat business.
Moreover, birthday rewards can also help brands collect demographic data that can be used to tailor promotions and offerings to segments. Without a value exchange, members are less inclined to share personal information.
Additionally, birthday loyalty program incentives specifically designed to encourage a visit and/or a transaction (such as vouchers and discounts) can help generate an incremental action which likely would not have occurred without the incentive.
Member perspective
From a member perspective, many members appreciate the cost-saving benefits of birthday rewards. Not only do members appreciate the gesture (when it is a worthwhile birthday reward), but it can also increase their purchasing power.
Whilst it is difficult to quantify, there is the argument that when a brand offers a birthday reward, even if it is not redeemed, it can create a positive perception of the brand in the member's mind. This positive association can lead to greater customer satisfaction, which may lead to a greater likelihood of advocacy and lifetime value.
The argument against birthday rewards
Despite the benefits, there are some challenges that brands may face when implementing birthday rewards.
Business perspective
From an accounting perspective, it can be difficult to track and account for members who exclusively engage with a brand and loyalty program for their birthday reward.
The implementation of birthday rewards for loyalty currency programs (e.g., points-based programs) can lead to a loss of breakage revenue.
What is breakage revenue?
Breakage revenue refers to the income generated by a company through unused gift cards, loyalty program points, or other types of prepaid services that are not redeemed by customers within a particular time period. In the context of loyalty programs, when a member earns loyalty points, the value of those assets is recorded as a liability on the company's books, because the company owes the customer a future product or service. However, if the customer does not redeem the points within a certain timeframe, the company can recognise the unredeemed value as revenue, as it is unlikely that the customer will ever use the asset.
Birthday rewards may re-activate inactive accounts, which could reduce breakage revenue despite those members only artificially engaging with the brand.
Member perspective
Although birthday rewards offer advantages for members, they may also present certain issues from the member's perspective.
Despite some brands shifting to requesting birth month and year (or age) only, most brands still require the full date of birth during the registration process to unlock birthday rewards. This is often a questionable practice and can raise member concerns over privacy, adding unnecessary points of friction.
Some rewards include cumbersome terms and conditions, such as limited availability, short expiry, high spend or additional purchase requirements, making it difficult for members to extract value.
Other rewards simply do not add enough incentive or value to be used, defeating the primary purpose of a birthday reward; to make the individual feel valued and appreciated, while also encouraging engagement. Whilst members do not incur any loss and have nothing to lose with such rewards, a brand (and member) are likely better off had it never been offered.
An uncelebrated conclusion
Birthday rewards are a nice touch and can be worthwhile for members if the reward is personalised, relevant, valuable and easy to redeem. If not, members will not engage, and the effort of implementation will not be worth the business investment. In most circumstances, a brand would be better off focusing resources on driving behaviour via a lifecycle strategy.
Overall, from both a member and business perspective, most birthday rewards are not really worth it.
---