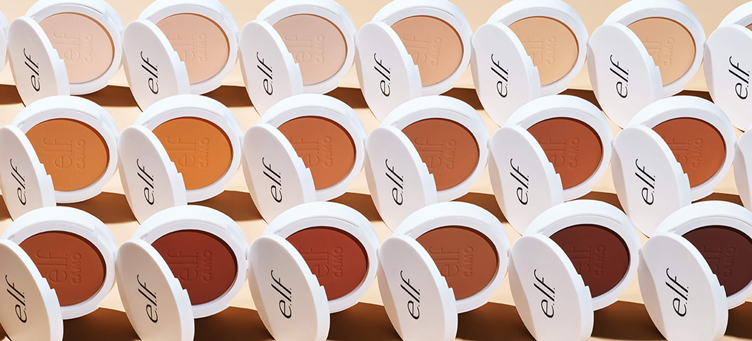 e.l.f. Cosmetics offers a lesson in engagement through their loyalty program the e.l.f. Beauty Squad. The cosmetic brand continues to find more ways to stimulate their 2.4 million members by offering rewards both for shopping and completing simple tasks. These tasks centre around the brand's website, communications and social media, incentivising members to engage with their platforms.
Through their loyalty strategy, affordable products and exciting brand partnerships, e.l.f. Cosmetics is a brand to watch.
The many ways to earn points
e.l.f. Beauty Squad transcends the basic loyalty currency programs that we see in most brands. Whilst they do have the typical framework of offering members 10 points per $1 spent, members are also given multiple opportunities to earn more if they engage in various activities.
Shop

2. Engage & Interact

3. Share

4. More Ways To Earn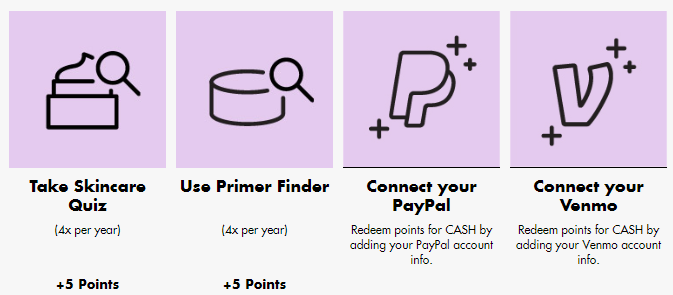 The 'engage and interact' earning opportunities are particularly effective. It incentivises members to engage with the brand's website and marketing communications where they will be exposed to different products. Theoretically you could earn an extra 260 points per year just from clicking on an email each week. This is a quarter of what you need to reach 'Pro' status.
Offering members points on their purchases is nothing new. But offering them extra points if they purchase certain products encourages members to make purchases across a wider range of categories.
Although there is a limit on how many times you can complete a task, the numerous ways to earn is quite generous.
Redeeming points
Members are able to redeem their points in three ways:
Products: 350 points (or $35 spend) will get members travel size products such as mascara, eye cream or lip shine.
Offers: Members can receive discounts such as $10 off after spending $125.
Gift cards and Cashback: this reward is harder to reach with a $10 Amazon e-gift card requiring 3,200 points (or $320) and a $5 PayPal cashback requiring 1,700 points.
More benefits
The e.l.f. Beauty Squad shows more appreciation for their members by offering additional benefits as they move up different tiers: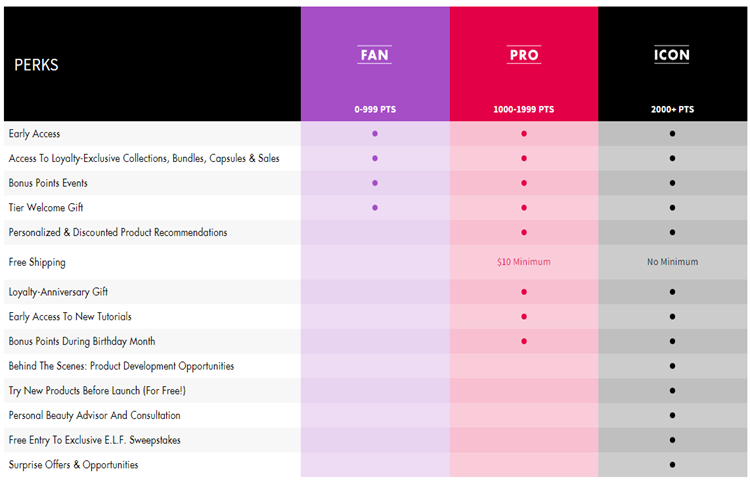 Whilst the 'Fan' tier boasts the usual cosmetic member benefits like early access and welcome gifts, the 'Pro' and 'Icon' tiers offer perks that I personally have not seen offered in other makeup brands. Benefits like getting the behind the scenes look or the opportunity to try new products before they are in-market are both unique and exciting. This, combined with the name of the tiers ensures that members are made to feel like they are ambassadors of the brand.
The best part of the member benefits is that it requires little spend to reach 'Icon' status. 2000+ points equates to a $200 spend. And with the various other non-monetary ways of earning points, members can quite easily access the top tier benefits.
e.l.f Cosmetics x Dunkin' Donuts
This year e.l.f Cosmetics raised eyebrows by teaming up with the coffee and doughnut powerhouse, Dunkin' Donuts. The pair came together to bring customers their morning 'must haves' featuring doughnut and coffee themed designs, palettes and scents. The collaboration also allows members of e.l.f. Beauty Squad to receive Dunkin' discounts upon purchasing selected cosmetic products.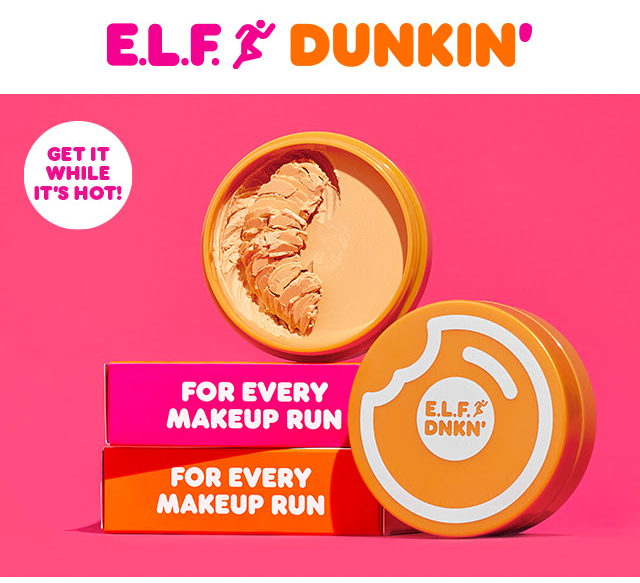 Although the two brands come from completely different industries, they are both well known for their creative nature and aim to bring fun and excitement to their customers' lives. The CMO of e.l.f stated that they both "run on a shared mission to delight our communities, serve up excitement and help you be your best (s)e.l.f".
Key takeaways
Points will expire after 12 months of no activity. The brand defines activity as simple as members logging on to their account.
Once members reach 'Pro' or 'Icon' status, they will remain in that tier for the rest of the year and the following calendar year.
Members can earn points at retailers that sell e.l.f. cosmetics. Members simply need to scan their receipt and upload it to their account. This isn't a typical play at all, as programs only generally reward members for purchases via their own channels to maximise margins.
What's the catch?
Looking at this brand, the sheer generosity seems too good to be true. So what's the catch? Upon looking at the FAQ's it was revealed that the brand limits the amount of discounts that can be applied to each order to $10. A clever way of incentivising future purchases if members want to redeem their points.
Before learning of the discount limit I was sold on this brand. I would still join (if it was available in Australia) but I doubt that I would go out of my way to earn points on the different tasks knowing that it would take multiple purchases to receive real value back.