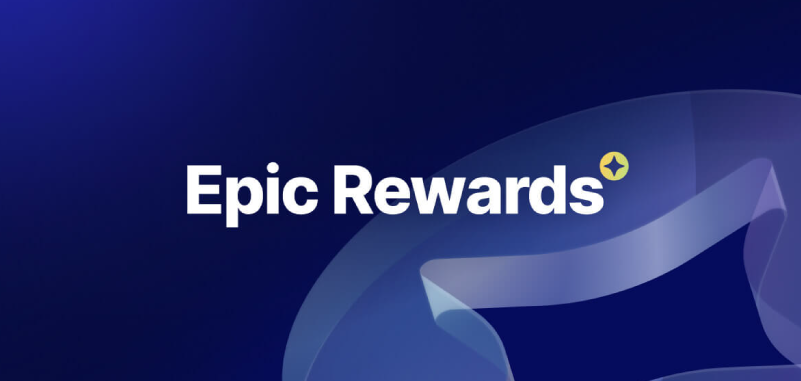 Epic Games has launched its new loyalty program, Epic Rewards, offering users the ability to earn 5% back in rewards on every eligible purchase made on the Epic Games Store.
The introduction of Epic Rewards is another step in Epic Games' ongoing efforts to improve their platform experience and provide a compelling alternative to competitors like Steam.
The competitive landscape
Epic Games is an American video game developer and distributor. The company is widely know for the success of Fortnite, but also for its own distribution platform, Epic Games Store.
The competitive landscape of digital distribution platforms for video games is highly competitive, with several major players fighting for market share – Valve's Steam and Epic's platform being the largest, with 132 million and 68 million monthly active users respectively.
Steam is the oldest and most established, with a larger library, more robust features and greater social usage.
Epic Games is a newer entrant that has grown rapidly, primarily due to aggressive user acquisition strategies funded through its profitable revenue streams (including Unreal Engine, Fortnite and in-game purchases) and investor funding (Tencent, Sony and KKR).
The new Epic Rewards program is one part of Epic Games' broader strategy to attract and retain customers.
How the Epic Rewards program works
Join
The program is free to join. Members simply create an Epic Games account or sign into an existing account to be automatically enrolled in the program.
Earn and redeem
To earn rewards, members must purchase games, apps, add-ons, or virtual currency (this includes V-Bucks for Fortnite) on the Epic Games Store. Members automatically earn 5% back in rewards, which are added to their Rewards Balance 14 days (which aligns with their return policy) after completing the associated purchase.
Essentially, members receive a rolling 5% discount on all game purchases. For example, if a member buys a $50 game, they'll get $2.50 back to spend on future purchases.
Rewards can be redeemed at checkout to get a discount off future eligible purchases, or they can be saved for later. Epic Rewards can also be combined together with sales discounts and coupons.
Do Epic Rewards expire? Yes, reward amounts do eventually expire, but not until 25 months from the day they were issued.
Will Epic Rewards grow share of wallet?
Since launching several years ago, Epic has slowly enhanced its platform in the effort to become a viable alternative to main competitor Steam. These initiatives include:
More generous revenue split for creators who sell their games and products (12% of revenue paid to Epic, versus a baseline of 30% paid to Steam)
Weekly free games, including high-profile games
Exclusivity deals whereby Epic has paid to secure a number of timed-exclusives
Major discount promotions
In essence, the rewards program is an additional business initiative that offers a small percentage of the cost back as credit. This is unlikely to be a major pull factor for incentivising customers across platforms, but it does serve to complement overall efforts to improve the value proposition, recognise current customers and introduces a new mechanism for building sunk costs. By evolving the program in a number of ways, the program could become a more valuable and attractive incentive to change behaviour.
This raises an important point that many brands often overlook – a loyalty program will not solve a product problem. Loyalty programs can be a valuable tool for businesses, but they should not be seen as a substitute for a strong product. While Epic Rewards may offer a valuable incentive for users to preference the Epic Games Store, it cannot solve for the fact that the platform has less games, narrower usability and fewer features compared to its long-established competition.
There is no doubt Epic has made a significant impact on the industry, but only time will tell whether the Epic Rewards program and wider acquisition strategy will truly shift behaviour.