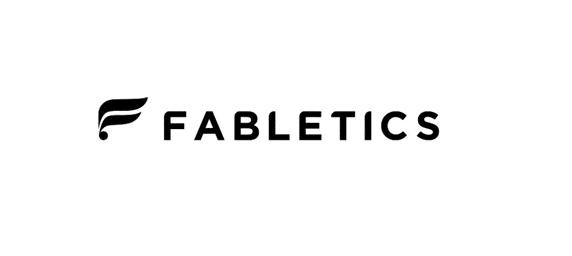 Fabletics is a lifestyle brand that brings fashion and accessibility to customers through their fitness, loungewear and swimwear collections for men and women. The brand launched in 2013 and by 2020, Fabletics had surpassed two million VIP members. The brand provides affordability and a large range in both styles and sizes, but is the Fabletics membership program worth $49.95 per month? This blog will explore the positive and negative side of the Fabletics loyalty program strategy.
How it works
Prior to purchasing, customers are required to create an account by entering their name, email, and password in order to continue shopping. You are then met with a short survey to provide your preferences on styles, sizes, colour and where you heard about the brand. By making this a compulsory action, Fabletics are instantly getting valuable insights into their customers, making it easier to target them with specific products and offers.
Once your account has been created you are then met with a choice between the retail price, or a VIP offer of 2 leggings for $24 (a huge discount from the retail price of $74.95 per legging). Choosing the VIP offer and finalising the purchase automatically starts your membership where you will be charged for the $49.95 monthly subscription fee. Customers can also join the program by selecting 'Become a VIP' via their customer account.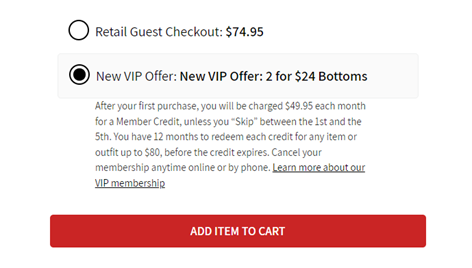 The brand positions the ongoing subscription fee as a member credit where you can choose to 'buy an outfit this month' to continue the membership. The program therefore targets regular buyers and is not suited to customers that only shop occasionally. 
The value
The Fabletics membership offers VIP members the following benefits:
Between 20-50% off everything, with different VIP offers each week.
Free shipping on orders over $49.95 with free returns (within 45 days).
Monthly member credits to put towards future purchases up to $80,
Access to the Fabletics FIT app that includes trainer-led on demand workouts, programs, and tips.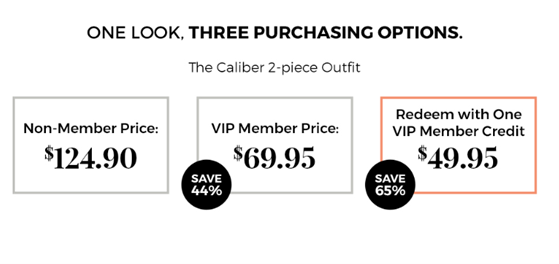 The VIP prices are a great benefit especially when you combine this with the monthly member credit. This, and access to exclusive workouts and fitness plans provide great value to members,. But is it enough to warrant a $49.95 monthly spend? So far, I would say no.
However, this is where the Fabletics membership offers huge flexibility to help boost retention. Not only can members cancel online anytime, but they can also choose to pause the subscription by 'skipping the month'.
Members are required to opt out between the 1st and 5th of every month, or they will continue to be charged. There is no limit on how many times someone can skip, which offers members the chance to only engage with the program when it suits their shopping needs.
What this brand does well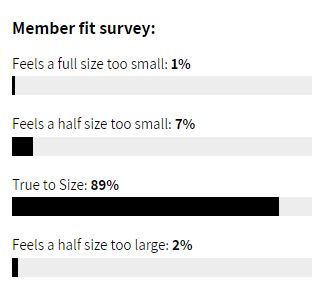 Being able to pause the membership or "skip the month" allows members to use the program when it suits them (i.e. if you don't think you are going to buy anything that month).
Fit survey: members can fill in the fit survey which allows customers to be able to better determine the fit. I love this idea as my size is always different at every brand which can make shopping online more difficult.
When signing up members are asked about their preferences so that Fabletics can tailor products to their needs.
There is something for everyone: Fabletics offers a vast range of products, boasting inclusivity to all body types. The brand offers options for style, 11 different sizes and the choice of short, regular, or tall inseam.
Challenges
A key challenge with this loyalty program strategy is the lack of clarity around the member credit. The brand positions this benefit as an added perk when you subscribe. However, the member credit comes from your monthly subscription where, if you don't purchase anything that month and you don't pause your subscription, the fee that you pay will sit in your account as the member credit. This credit expires after 12 months so if you are not making regular monthly purchases then you lose out on this benefit.
Another challenge is that members aren't allowed to skip multiple months. Instead members have to log onto Fabletics in the first week of each month to pause the subscription. Whilst being able to stop and start the subscription an unlimited number of times is a great benefit, it can start to become a tedious process for members to continuously have to opt out each month. This model can be problematic. It can either encourage members to purchase so they don't lose out on money, or it could have the opposite effect and increase the number of cancellations from members who cannot keep up with the subscription.
The pricing of the model is another concern, where members are essentially paying up to $600 per year (without pausing). For a major retailer offering a larger variety in clothing this might seem reasonable. But for an athleisure brand, it's asking a lot. 
Will I subscribe?
I am sold on the brand itself, but the program hasn't won me over just yet. Personally, my shopping habits don't align with a monthly spend requirement. I generally tend to purchase activewear in bulk so the required action of purchasing a new outfit every month or having to opt out each time doesn't suit my needs. The large discounts would be enough for me to consider joining, but the challenges of the program would most likely end with a cancellation. To optimise the loyalty program strategy, Fabletics could consider allowing members to pause the membership for more than one month at a time, or perhaps changing the subscription to a yearly model to help alleviate the monthly burden.
Looking to step up your loyalty program strategy?
Our loyalty consultants have global experience and can help you take the critical steps to design, implement and operate an effective loyalty program that targets the strategic objectives of your business. Contact us to learn more about our comprehensive loyalty services and talk with our loyalty consultants to understand how we can work together to develop or optimise your loyalty program strategy.