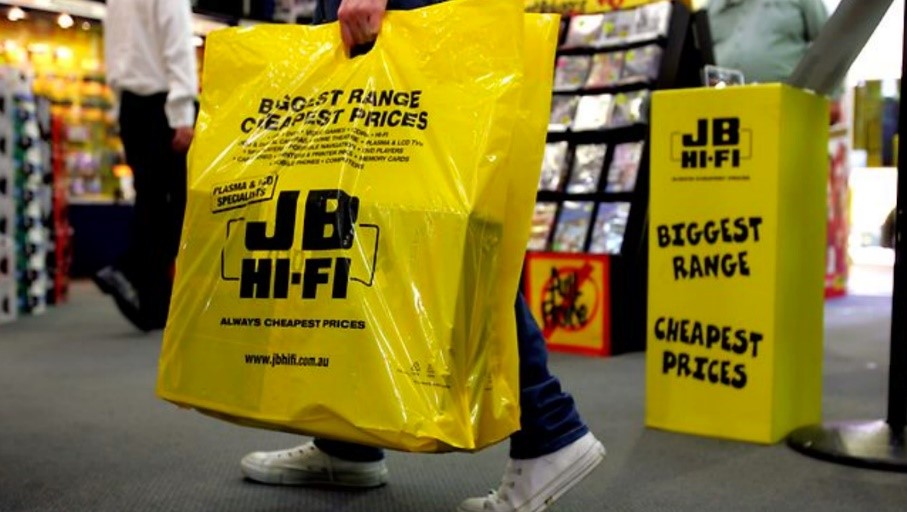 Thousands of consumers have been spending more time working, learning and entertaining themselves from home, and increasing their online shopping behaviour in response.
As one of few retailers to benefit immensely from the coronavirus lockdown, JB Hi-Fi reported a 33.2 per cent profit and 11.6 per cent uptick in sales in its most recent financial year results.
The numbers show it, and many people would agree, when it comes to buying consumer goods in Australia, JB Hi-Fi's big bold font surrounded in yellow usually pops into mind.
But why? How does a brand so traditionally brick and motor continue to defy the 'death of retail'?
Through a loyalty lens:
How does JB JB Hi-Fi have built customer loyalty and remained relevant?
The value of values
Brands build loyalty by appealing to our values. This may be through offering a level of prestige, a premium service, or by providing better choice and value for money. For JB Hi-Fi, it is the latter two.
Since humble beginnings as a single Hi-Fi store in the suburbs of Melbourne, the business has maintained the philosophy of choice and value for money. Today, the company boasts a more than 300-strong store network (pre-COVID) and offers a wider range of brands and products than ever before. This philosophy has become the underlying strength of the JB Hi-Fi brand, despite no formal loyalty program in place, and has acted as a retention model for customers.
The company has been known to sacrifice profit margins to offer the lowest price guarantee; this relentless consistency in value proposition has helped JB Hi-Fi stay top of mind for many consumers.
JB Hi-Fi not only prides itself on providing customers with choice and value but is very adamant about the customer experience it provides through its staff. The eclectic floor staff has become synonymous with the brand. What is also synonymous is the level of passion and expertise in their staff, whether that be for laptops, televisions, or sound systems, they are very engaged in the product. It is a perfect example of how genuine employee engagement leads to an improvement in the customer experience.
Bargain hunting for treasure
Lowest price guarantees are part of JB Hi-Fi's everyday promise. And it is this promise that has given rise to another engagement strategy, intentionally or not; the bargain hunt.
Bargain hunting is the essence of the JB Hi-Fi in-store experience. We at Loyalty & Reward Co also like to call this treasure hunting. It is the same kind of experience and feeling when someone walks into their local ALDI.
The constantly changing rotation of promotional signage, the handwritten staff reviews, and the literal bargain bins create an experience that is slightly different every visit. People might choose to enter a JB Hi-Fi store not because of a specific purchase in mind, but because they are intrigued by the possibility of finding themselves a bargain.
Driving it home
The strengths of the JB Hi-Fi model are evident: great value, great choice and a unique brand personality and in-store customer experience driven by passionate staff. They are also a company with a strong ability to adapt.
However, there is a key opportunity currently being missed. JB Hi-Fi do not have any form of loyalty or member engagement program in place to strengthen brand loyalty. The closest thing the company has come to capturing unique customer data is through requesting customer mobile numbers (in exchange for digital receipts) at the point of sale. And while the company has performed well in the short-term thanks to the shift in shopper behaviour, the current system is neither sophisticated nor scalable.
It raises the question; how well can the company adapt when its current strengths rely so heavily on the in-store experience?
To compete with the likes of Kogan and Amazon, especially with lockdown increasing consumer appetite for online shopping, JB Hi-Fi may need a more complete loyalty and customer engagement strategy in place to build a marketing database, strengthen customer ties and reward brand loyalty.
Ready to turn your customers into lifelong brand advocates? Our loyalty experts can help you create a winning strategy. Explore our services and get in touch today.