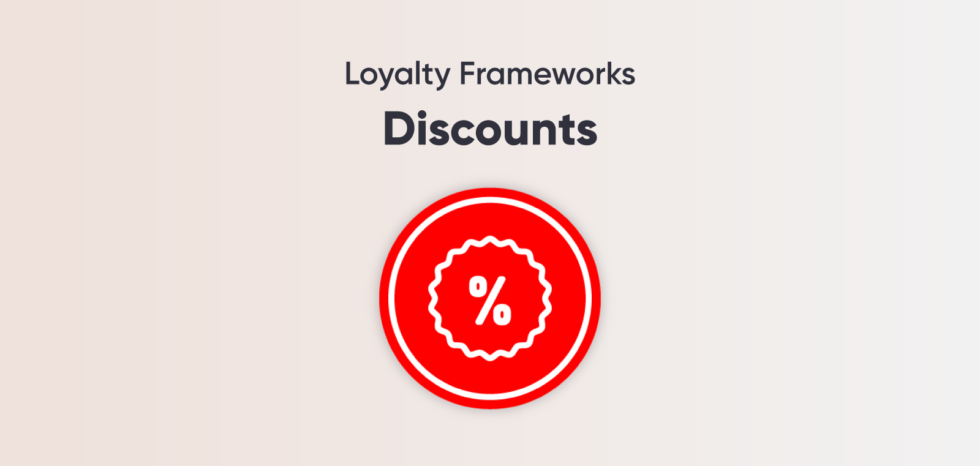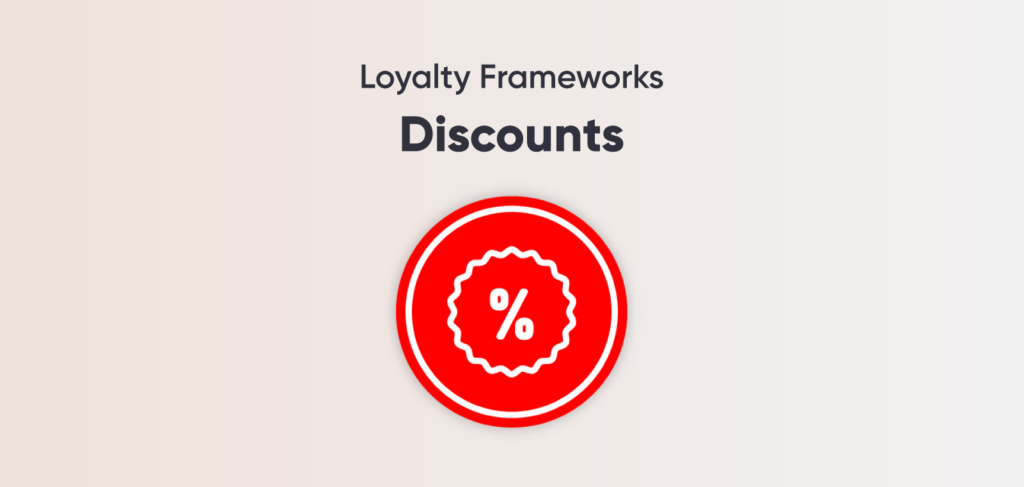 Discounts are used extensively in loyalty and member engagement programs by providing members with offers which are not accessible to non-members (exclusivity).
In exploring discount programs, five design variations are considered: basic, delayed, tiered, bundled, and third-party.
Access to discount programs is normally free, however some companies may charge a subscription fee.
1. Basic discounts
This is one of the simplest program designs, whereby members who join are entitled to a set discount off every purchase for in-store and online transactions. This type of design is simple to understand and engage with, and can drive high participation rates (with members not wanting to miss out on their discount), ensuring substantial member data is captured.
While useful in generating behavioural commitment, it is questionable whether discounting can drive attitudinal commitment. Anyone can access the discount (one-time and truly loyal members), making it expensive to operate. If a member can access a better price or discount at a competitor, there are no exit costs if they switch, meaning the design may be limited in its ability to generate stickiness. 
2.      Delayed discounts
Delayed discounts are a more sophisticated version of a basic discount program, where a member transacting above a certain amount earns a discount to use on a future purchase. For example, 'spend $50 and save 10 per cent on your next visit'.
This design is simple to understand and engage with, and has the added advantage of locking the customer into a future purchase to access the discount. An expiry date can be applied to the discount to stimulate FOMO (fear of missing out) and encourage the member to transact more quickly than they may have been intending. One-time customers will not access the discount, helping to manage program costs. 
3.      Tiered discounts
With tiered discounts, the level of discount provided increases based on the cumulative value of spend. For example, a member may start by receiving a 2 per cent discount, which increases to 4 per cent when they spend a cumulative $2,000 over a one-year period, and further increases to 6 per cent for $5,000 cumulative spend.
It can be argued this is a simple version of a status tier program, with status resetting at the end of the period. This approach is unique amongst the discount program designs in supporting the endowed progress effect and goal gradient effect.
4. Bundled discounts
Bundled discounts involve members being provided with a set discount off all products or services when a minimum number of products or services are purchased. For example, a member takes out three different insurance products with a single insurance company, earning them a 10 per cent discount off all insurance products.
Like a basic discount program, this design is simple to understand and engage with, however it also has some additional advantages. The discount is only provided to members who have a minimum amount of product or service consumption (indicating some level of brand loyalty), and program stickiness is built-in, because if a member reduces the number of product or services they access, they will lose their discount across all products (a clear exit cost). For example, if the member reduces their insurance products from three to two, they will lose the 10 per cent discount on the remaining two products.
5. Third-party discounts
Under the third-party discounting model, brands provide discounts which can be used at third-party companies. For example, 'spend $50 and earn a 10 per cent discount voucher to use at brand X'. This may be because the company does not have sufficient margin to offer its own discounts. It may also be because it is an independent program which relies on sourcing third-party offers for its reward pool.
This program design faces some challenges. It is more complicated to understand. It assumes members transacting with them will also be interested in transacting with the company honouring the discount. It involves the company promoting another brand, which may be positive (a halo effect could eventuate) or negative (marketing efforts focus on promoting another brand). There may be costs to access the third-party partner's discounts.
---
[1] Baby Bunting, https://www.babybunting.com.au/vip-membership, accessed 20 July 2020.
[2] Bed Bath & Beyond, Beyond+, https://www.bedbathandbeyond.com/store/loyalty/beyondplus, accessed 29 June 2020.
[3] Cub, https://www.cub.com/savings/fuel-rewards.html, accessed 29 June 2020.
[4] Home Depot, Pro Xtra, https://www.homedepot.com/c/Pro_Xtra, accessed 29 June 2020.
[5] NRMA, https://www.nrma.com.au/loyalty-discount, accessed 29 June 2020.
[6] AIA Vitality, https://www.aiavitality.com.au/vmp-au/, accessed 29 June 2020.