New member benefits program for Rest's 1.9m members, plus ongoing reward sourcing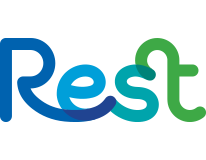 Rest was established in 1988 and is one of Australia's largest superannuation funds with approximately 1.9 million members. Rest prides themselves on being a low fee, profit-to-members fund that rewards their customers with a range of exclusive 3rd party offers.
Rest engaged Loyalty & Reward Co to replace their existing AIA Vitality member proposition.
Rest's main objectives were to drive more mobile app downloads and to increase visitation among their member base, particularly younger demographics.
Due to Covid-19 impacts, budgets were severely constrained.
Loyalty & Reward Co developed a conceptual member engagement proposition design using offers from 3rd party retailers with a supporting commercial model. This involved a full review of the current strategy through stakeholder interviews and an analysis of member segments and data.
The design was tested via market research using focus groups and online surveys to refine and optimise the approach.
A range of popular brands were engaged to provide exclusive offers to Rest members.
To save on costs, existing capabilities within the Rest App were exploited to deliver offers to members.
A full member lifecycle communications strategy was developed to drive member engagement with the program via trigger and tactical campaigns.
The program has been successfully running since June 2020 and has seen many successes with a 40% increase in app downloads, offer take up on over 10,000 transactions since launch, and members have saved 25% on average across all trackable transactions.
Rest Rewards is frequented by over 50% of Rest app users, especially younger demographics, which has helped Rest encourage them to get more involved in their super.
Reward partners with offers include The Good Guys Commercial, JB Hi-Fi, Fan+, Adidas, The Iconic, Booktopia, Audible, Endota and more.
Need to level up your loyalty program? Want to tap into our expertise? Let's talk!