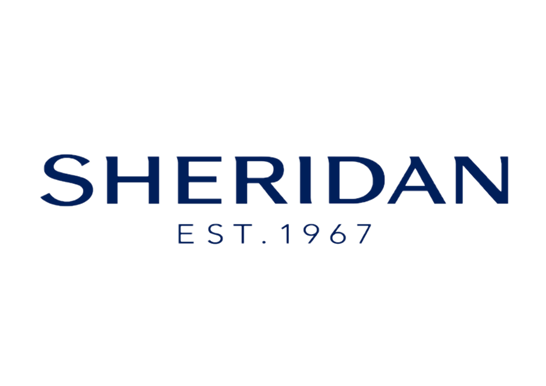 Sheridan Rewards is a loyalty program offered by Sheridan, a well-known Australian retailer of premium bed linen, towels, and home accessories. The program is designed to reward customers for their loyalty by offering exclusive benefits and discounts for engagement with the brand.
Customers can easily sign up for free online or in store with minimal personal details required. No physical or digital card exists, members simply identify by signing in with their email address online or providing it in store. Email marketing is central to Sheridan's customer engagement strategy hence the emphasis on providing an email address. All membership benefits are linked to the member account and are automatically applied to orders.
The member account is really quite useful allowing members to view rewards, view store credit, track orders, view order history, track returns, update personal details, update shipping details and communication preferences.
What members receive
Rewards and offers available to members include the following.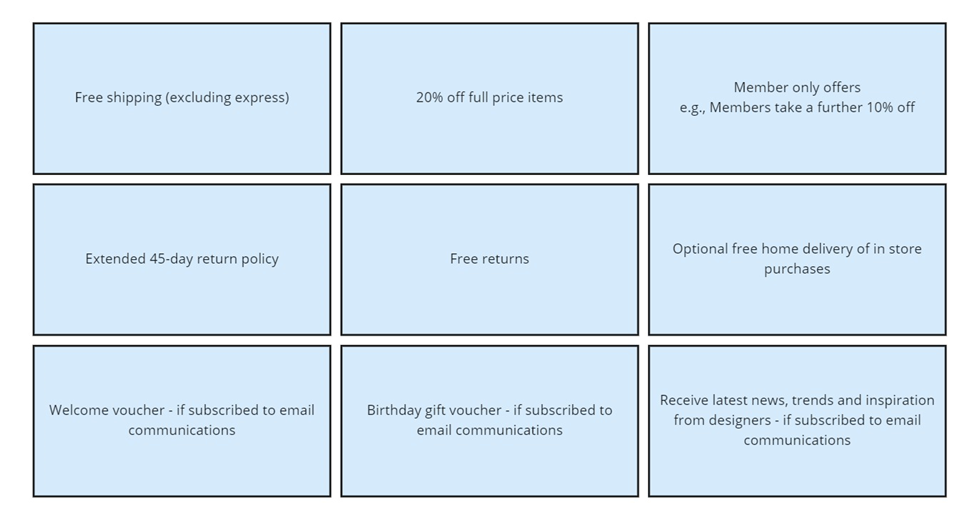 Fortunately, or unfortunately depending on how you look at it, I was unable to avail my 20% discount because of a sitewide 30% off promotion. In this scenario I automatically receive the higher of the two discounts, that being the 30% discount – same as all non-members.
Birthday vouchers are issued at the beginning of members birthday month and expire at month end. Sheridan may like to refer to this blog for more birthday reward ideas. Welcome vouchers vary member to member as Sheridan place a static expiry date on all vouchers issued within a particular period. A minimum spend amount is applicable to each of the vouchers too.  
Where it falls short
A major pitfall of signing up in store is that members will also have to register online to receive benefits in both platforms. This is difficult to communicate and is a terrible member experience the Sheridan should look to fix.
A point of confusion for some members is that Sheridan and Sheridan Outlet are managed separately. Therefore, being a registered member of Sheridan Outlet does not provide any benefit to Sheridan and vice versa.
According to Statista, the frequency of bedding accessory replacement in the US is roughly three years. Over a three-week period, I received eight emails from Sheridan in relation to new ranges and promotion of sales. The purchase frequency and the marketing strategy seem to be misaligned heightening the risk of members disengaging and eventually unsubscribing.
Summary
Sheridan is an aspirational brand with high quality products on offer and Sheridan Rewards is a great way for customers to save while enjoying a wider range of benefits to improve their purchase experience. For a program that is free to join, Sheridan Rewards is a no-brainer for anyone thinking of buying from the brand. Sheridan Rewards has room for improvement with regards to the member experience, including their communications strategy. However on the whole, the program provides good value for members.