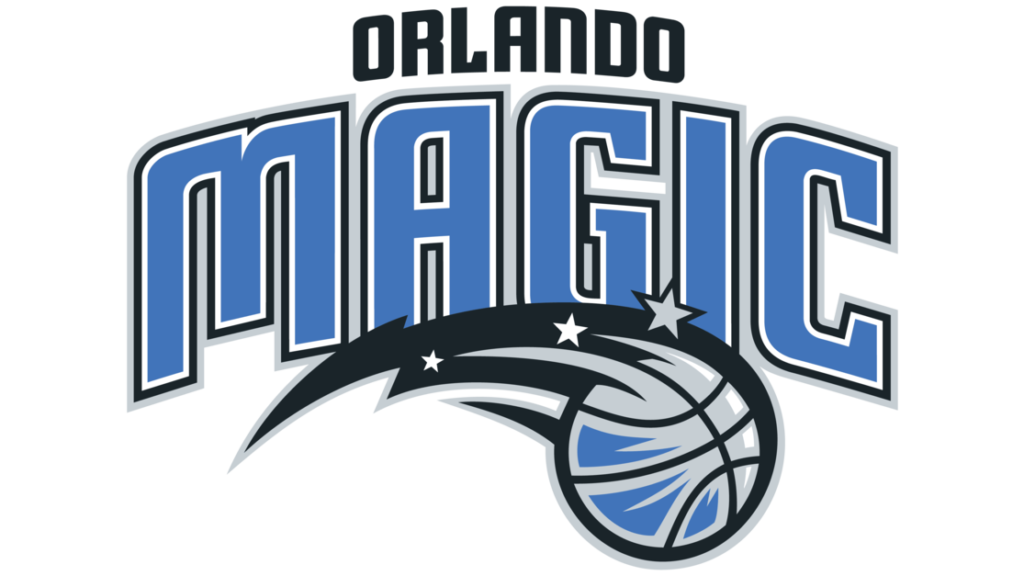 How can you ensure a positive fan experience and the magic alive in the eyes of basketball fans?
Just ask the Orlando Magic who have recently launched an innovative and engaging loyalty program to give fans the opportunity to net some nice rewards and elevate the fan experience.
The Orlando Magic is a professional basketball team founded in 1989 and based in Orlando, Florida. A member of the National Basketball Association (NBA), the team has had several successful seasons, including reaching the NBA Finals in 1995 and 2009, and winning the Eastern Conference championship in 1995 and 2009. Some of the notable players who have played for the Orlando Magic include Shaquille O'Neal, Penny Hardaway, Tracy McGrady, and Dwight Howard.
Whilst the team is currently struggling, sitting third last in the Eastern Conference, the team is performing very well at their home arena Amway Center, winning nine of their last fourteen home games. As a fan attending home games, the fan experience at home just got better, as there is now even more incentive to attend home games with the introduction of the Magic's new loyalty program
Orlando Magic's Fan Achievement and Rewards program
The new Orlando Magic's loyalty program is named the 'Fan Achievement and Rewards program'.
Accessible via the official Orlando Magic app, the program utilises gamification and digital badges to create an immersive fan loyalty program which recognises and rewards fans for their attendance and engagement in and out of the arena.
Orlando Magic leaping into Web3
The program is also the Magic's first step towards NFTs and digital tokens with digital 'commemorative tickets'.
Commemorative tickets are a digital memento awarded to game attendees following each home match up. The tickets allow fans to claim, customise and share their gameday memory enhancing fan experience.
Notably, the mementos utilise stats data feeds to include match day information and create a truly unique keepsake.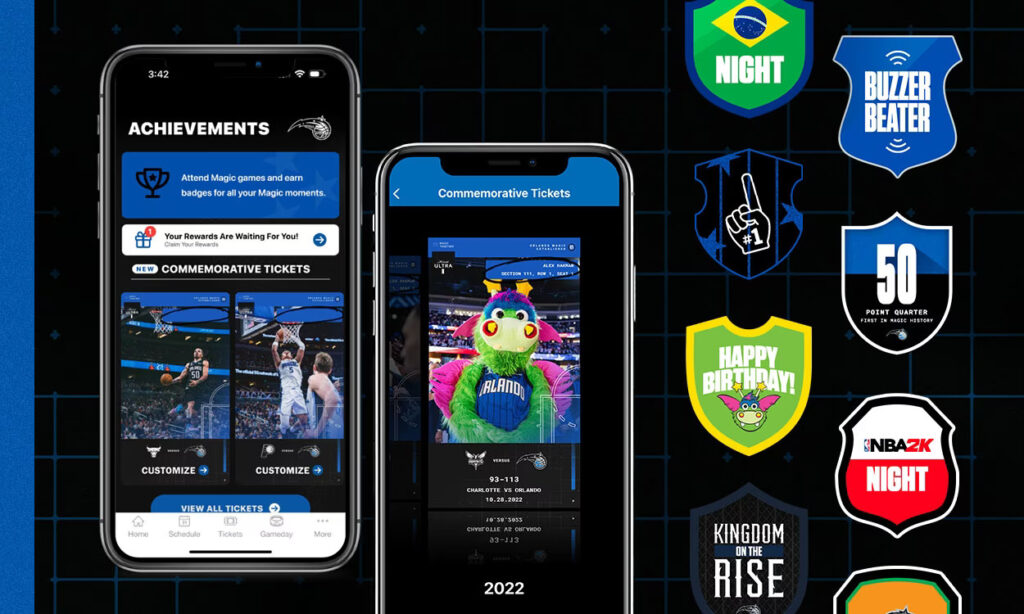 Digital badges to upgrade the fan experience
In addition to commemorative tickets, Orlando's Fan Achievement and Rewards program allows fans to earn digital badges for various actions, including attendance streaks, number of overall games attended, being in the building on specific theme nights, concessions purchases, shopping for merchandise, app marketplace experiences, seat upgrades and participation with the Magic's second-screen experience – Magicvision Mobile. Magicvision Mobile is the ultimate second-screen fan experience to watch alongside the FOX Sports Florida television broadcast for Orlando Fans, with trivia contests, predictive games, real-time stats and highlights in an interactive experience.
Examples of specific badges a fan can earn during matchday include:
Magic Moments: These badges are awarded to attendees based on key basketball 'theme' nights, team events, and team performance.
Milestones: Fans who maintain overall season attendance can earn these badges over the course of the season.
Loyal Blue Monthly Ticket Utilisation: Season ticket holders can earn unique badges for their monthly ticket utilisation, including personal attendance as well as tickets transferred, returned, or resold.
Loyal Blue Tenure: Members can earn these badges based on the length of their season-ticket tenure.
Loyal Blue Checklist: Fans who engage on game nights can earn a series of badges for their actions. These badges are awarded for completing key app actions that help maximise overall membership experience such as utilising mobile payment options, choosing express pickup, grabbing app marketplace items, or purchasing seat upgrades.
Fan psychology
The utilisation of badges allows Magic to tap into several loyalty psychology principles to encourage fans to perform desired behaviours such as attend more games or purchase more merchandise.
Examples of applicable psychological include:
Social Proof: When fans see other fans receiving badges for attending games and using the app, they are more likely to want their own badges to show off their team loyalty and involvement
Self-Perception Theory: Social perception theory suggests that people's loyalty to a brand or organisation is influenced by their perceptions of the social norms surrounding that brand. Fans who earn badges for their attendance and use of the app are likely to feel more loyal to the team as a result of the badge, which can further encourage them to attend games and use the app in the future.
Goal Gradient Effect: The goal gradient effect implies that people tend to accelerate their efforts as they approach a goal. Fans who are close to earning a badge may be more motivated to attend more games or use the app more often in order to achieve the badge and feel a sense of accomplishment
What are the benefits of the Magic's fan experience program?
In addition to creating a specialised digital token within the app, these badges can unlock a variety of rewards, including:
Discounts
Ticket upgrades
Merchandise
Autographed items
Messages from players
Unique fan experiences, and more
How magical is the program?
The Magic's Fan Achievement and Rewards program has already shown a positive impact, with an increase in app downloads, monthly users, fan engagement, dwell time, Loyal Blue season ticket holders, and game attendance levels. These numbers are expected to grow as the program expands to include more fan behaviours and engage with the global fanbase.
Loyalty experts know that it is important to consider how to continuously improve programs to increase engagement. To improve in future, the Orlando Magic can improve their international fan engagement and make the rewards section in the app more prominent on the menu screens, especially the home screen. They can also add more ways to earn badges and rewards as the program expands. In conclusion, the Orlando Magic's new fan loyalty program is a slam dunk for fan engagement and is sure to keep fans throughout the season and years to come. This program is sure to also boost team morale and motivation, as players may perform better knowing they have a dedicated fanbase behind them. It will certainly be interesting to see how the program evolves in the future.
Looking to improve or develop a fan engagement program?
Our loyalty consultants can help. Our experts can help create or update club memberships and fan engagement strategies for your team. Contact us to learn more about our comprehensive services and talk with our loyalty consultants to understand how we can help.