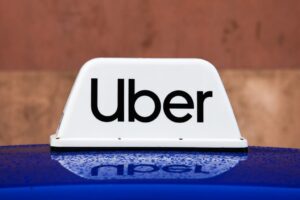 I have watched the Uber Rewards program like a hawk since before it even launched in Australia. I actually wrote a blog article about it when they were piloting the program in the US, pestering my Dad who lived there at the time for insights – 'My Dad Joined Uber Rewards & Here's His Experience'.
Interestingly, Uber have now opted to join the very popular subscription program bandwagon with the launch of Uber Pass.
Will it work? Or do we have subscription fatigue? Well, it all comes down to the value it provides. Here's a summary of everything you need to know so you can weigh up whether this one is for you.
How to join?
You can join Uber Pass from within your existing Uber or Uber Eats App. Just go to the hamburger menu and look for Uber Pass (right under Uber Rewards)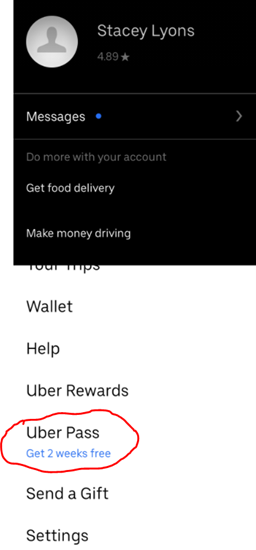 What it costs?
You get to trial it for 2 weeks for free, but after that you'll be up for AUD $14.99/month.
This is a lot cheaper than the price in the US which comes in at US $24.99/month (wowza).
What you get?
You'll unlock access to the following benefits for as long as you're a paid subscriber:
10% off all Economy Uber rides
15% off all Premium Uber rides
$0 Delivery fee on eligible Uber Eats restaurant orders
$0 Delivery fee on eligible Uber Eats grocery orders
10% off parcel delivery services
Other exclusive member perks which could be anything from Uber vouchers (i.e., $20 grocery voucher), Uber partner offers (i.e, special restaurant deals) or other third party offers which rotate each month
What to look out for?
I've gone through the fine print for you and have identified these cheeky terms to take note of:
To take advantage of $0 Delivery fee (on restaurants and grocery), there is a minimum spend of $20 on each order
For all Uber rides and Uber Eats deliveries, the standard Uber service fee of 10% is still applied to each ride and order
You have to manually unsubscribe from your free Uber Pass trial, otherwise it will auto-renew every month
Is it worth it?
I thought the '$0 Delivery fee on eligible restaurant and grocery orders' was going to include minimal restaurant choices, but actually it includes basically the entire partner network!
I thought the exclusive member perk gift would be lame, but it's started in Australia with a pretty generous $20 grocery voucher, so hopefully they keep that value up. I also quite like the surprise and delight element this benefit delivers to the program to keep members excited to roll over their subscription each month and access their new gift/offer.
Now, upon doing the maths… if you take at least 2x local rides (approx. $15 each) and eat 2x Uber eats orders per month this is absolutely worth it. Anything more, you're laughing.
I was sceptical at first, because let's face it, we all have a little bit of subscription fatigue. But Uber really are a company for whom this model could actually work. They have a large network of customers using the service habitually, they have built in meaningful and relevant value to the program and the commercial model for Uber is solid.
I believe Uber Pass will deliver the 'Amazon Prime-esque' results many companies have been trying to chase for years.
---