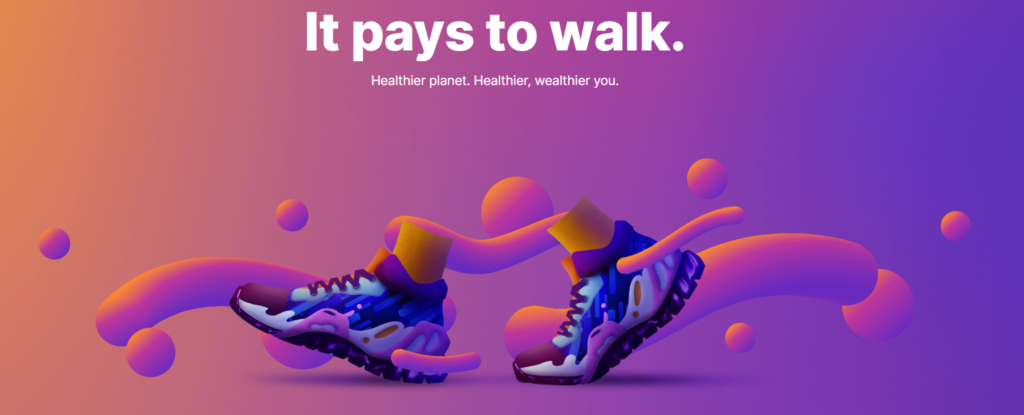 is a free app that allows users to earn digital currency as payment for their movement. With over 90 million users, the fitness app has held the number one spot in over 30 countries by encouraging individuals to get fit and become "healthier and wealthier". Users of the app can redeem their Sweatcoin on a variety of offers, but how much value do they actually get from their steps?
How does Sweatcoin work?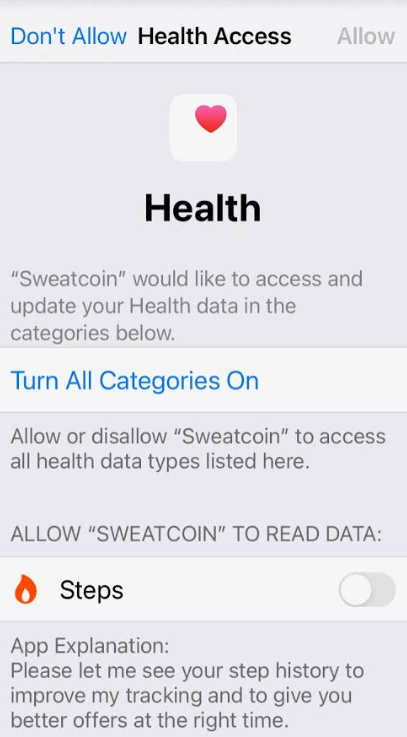 Upon signing up on the app, users will choose between a free or premium membership and are prompted by a push notification to connect to their Health App to document their steps. Once this is done, users will immediately start earning Sweatcoin on each step.
The app is currently available on iPhone, Android smartphone or Apple Watch where the GPS data is utilised to verify steps before converting. The app will continue to count a user's steps as long as it is running in the background (meaning you can visit other apps and continue to earn).
How to earn Sweatcoin
Users can earn Sweatcoin through:
Steps: 1,000 steps generates 0.95 Sweatcoin (one Sweatcoin minus five percent processing fee). It should be noted that the free membership limits a user's earning power to ten Sweatcoins per day(or 10,000 steps).
Daily bonus: users can choose 20 minutes every day to double the number of Sweatcoins earned from their steps.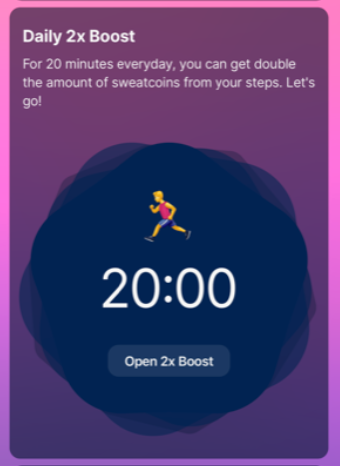 Daily rewards: users are given three options of ads to watch (averaging around 20 seconds each) that reward users with one Sweatcoin.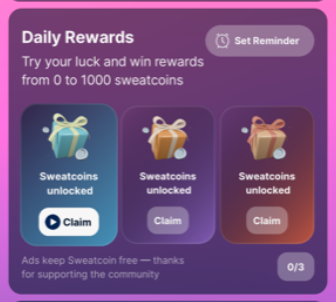 Users are also able to increase their earning power by purchasing the premium subscription (valued at $35.99/year). This subscription removes the step limit and allows users to earn double points on every step.
How to spend Sweatcoin
Products: Sweatcoin has partnered with over 600 brands to bring a range of redeemable products and gift cards, with the option to redeem PayPal vouchers. The products are categorised into digital offers, physical products, trending now and first week/month specials. Many recognizable brands have entered the Sweatcoin marketplace such as Adidas, Apple, Netflix, Sephora, Amazon and more.
An example of a redeemable product is 90% off a skincare pack from Global Luxury Beauty where users can purchase the offer for five Sweatcoins (or 5,000 steps).
Donate to charity: users are given the option to donate their Sweatcoin to worthy causes. Current campaigns include 'Save The Children of Ukraine', 'Help Restore 250 Water Wells in Africa', 'Help Africa's Critically Endangered Forest Elephants' and so on.
Bidding: users can receive products by placing bids on various offers. Recent auctions included an iPad, BBQ, Xbox and a variety of gift cards.
What are the advantages?
Sweatcoins do not expire.
Unlike similar apps, Sweatcoin offers a free subscription.
Engagement – the offers, auctions and donations are on a constant changing loop, keeping the rewards fresh.
Users can easily track their steps via the 'earning summary' page.
What are the limitations?
Users with a free subscription are limited to 10,000 steps worth of Sweatcoin. This is a way of promoting "healthy habits" and not wanting people to overdo it.
The user experience is suboptimal. It leaves the user with a lot of unanswered questions like, what is a Sweatcoin worth? If I donate ten Sweatcoins, what is the dollar value that is donated?
Some rewards seem unattainable. Certain products can be redeemed for as little as 5 Sweatcoins where others, like a $25 Amazon voucher, costs 6,000 Sweatcoins.
Whilst the offers change regularly, there are only usually three at a time that a user can redeem. Personalisation could be utilised here to target users with more relevant offers.
The option to cash out Sweatcoin via PayPal is not a constant.
What is SWEAT?  
This is where the app gets interesting. Introduced in July 2022, Sweatcoin entered the Cryptocurrency space, offering millions of users the chance to convert their steps into Crypto with no investment required. Current users prior to SWEAT received one SWEAT token for every Sweatcoin in their wallet, without losing their Sweatcoin balance.  
Users earn SWEAT on the first 5,000 steps they take in a day, with next 5,000 accruing normal Sweatcoin.  
Users are able to exchange, trade, send, earn and get rewards like any other Crypto, whilst still earning Sweatcoin, all via the one app. The appeal of this comes with the ease of earning Crypto, with all that is required from users is to keep moving.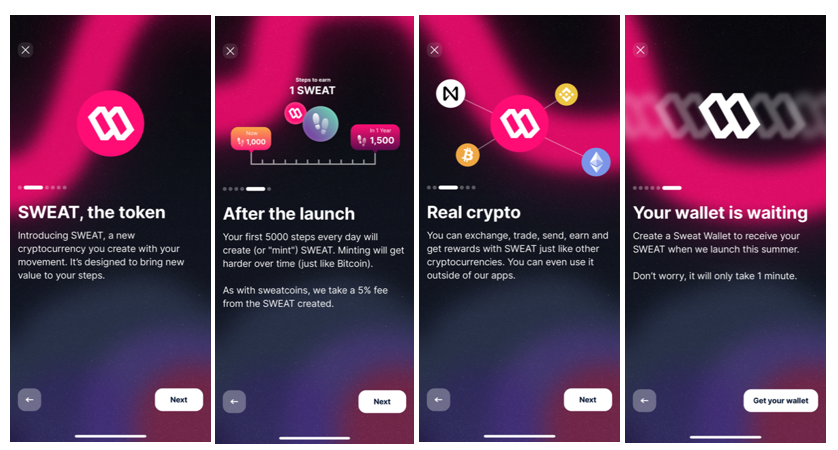 Summary
Overall, Sweatcoin has delivered an innovative idea to encourage users to be more consistent in their physical activity but it falls short with its rewards. An easy improvement to the rewards app would be to allow users to redeem for PayPal vouchers on a regular basis and to have a wider inclusion of offers from their extensive brand partnerships. Another necessary change would be to provide more clarity around what a Sweatcoin is worth especially when it comes to donating.
Sweatcoin could also consider utilising the new users step data to offer a join bonus. When users connect the app to their health data, their step count from previous days is automatically uploaded, but not converted into Sweatcoin. The app could gift new users with Sweatcoin based on their current daily step count and effectively make use of the Endowed Progress Effect.
Despite its challenges, the app is a free and easy way to access some offers whilst adding that extra bit of motivation to get your daily steps in.
Looking to step up your loyalty strategy?
Looking for innovative ways to build loyalty in the digital currency industry? Let us help you develop and implement a loyalty program that will set you apart from the competition. Get in touch to discuss your loyalty program strategy needs and to find out about our full range of services.