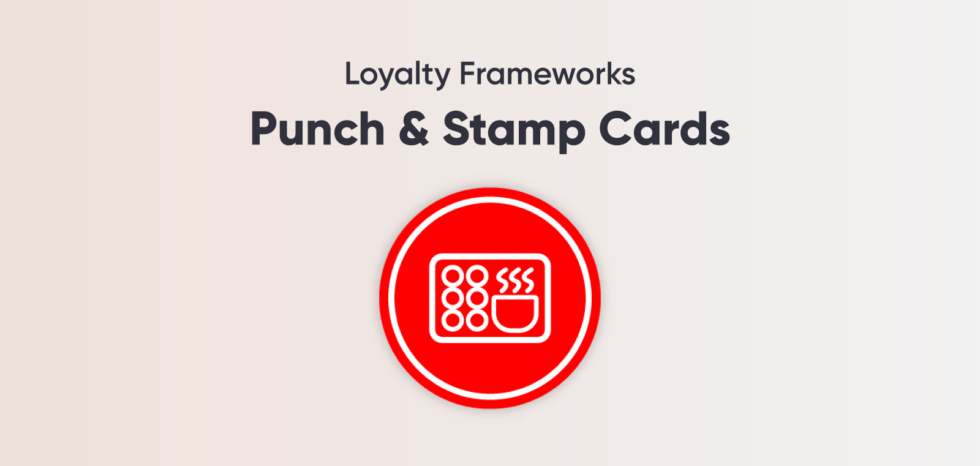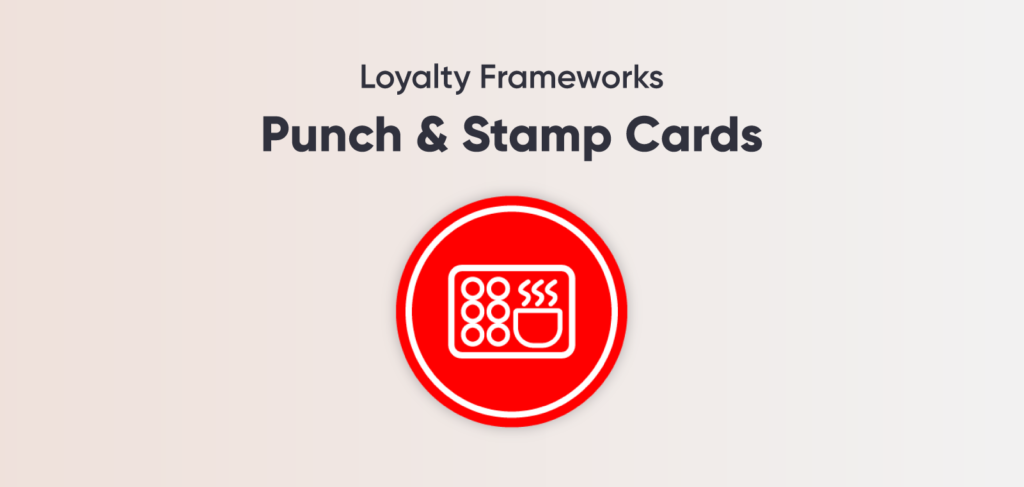 The most pervasive loyalty program design in the world is the punch and stamp cards. A member collects punches/stamps for purchases, and after earning enough to complete the card, a reward is unlocked, which is usually a free product, such as a coffee.
Paper cards are low cost to produce and the reward provided is generally high margin, making the program low cost to implement and run. The commercial model is a smart design. For example, a café wanting to sell more coffee can decide to offer a 10 per cent discount, but loyal and non-loyal customers will access it equally. The punch/stamp card essentially gives loyal customers a 10 per cent cumulative delayed discount (buying ten coffees and getting one free is worth roughly the same as a 10 per cent discount on each of 10 cups), while one-off and irregular customers will pay full-price, protecting the café from unnecessary discounting.
Over the past decade, the introduction of digital punch/stamp cards has provided convenience for customers (one less card in their wallet) and a better ability for cafes to track usage, including the ability to collect some customer data (a key limitation of a paper card).
In exploring punch/stamp card programs, three design variations are considered; basic, complex and multi.
Basic punch/stamp cards
The basic model involves the member earning a stamp/punch for each transaction to unlock a set reward. It is effective when the price of the product being purchased is relatively consistent, such as a cup of coffee or a car wash. Each time a specific item is purchased, the punch/stamp card is marked, and the customer is one step closer to accessing that item for free once the card is completed.
Example: Mad Mex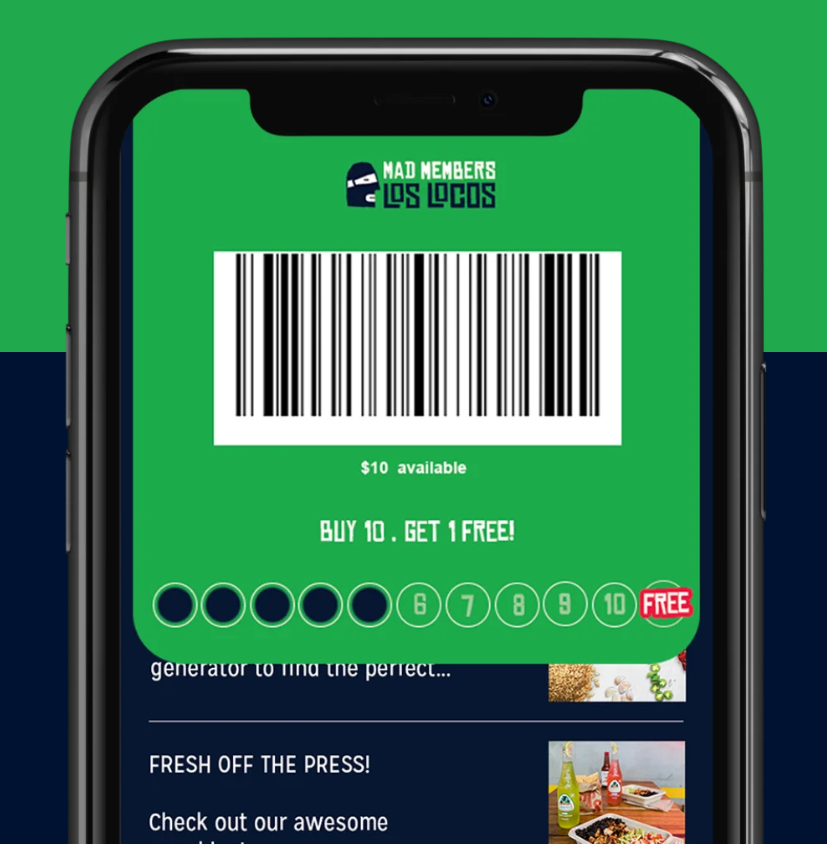 Mad Mex have incorporated a digital stamp card into their mobile app to provide members with one stamp for every meal they purchase. When members earn ten stamps they receive one free meal, with the progress tracked visually through the app.
To earn a stamp, a member must open their app and scan their barcode when paying at the register. The stamps are automatically applied when the member orders online via the app.
Complex punch/stamp cards:
A more complex punch/stamp card model allows members to be rewarded for purchases which have a wider variability in cost. When the member has earned the required number of stamps for their transactions, the total amount spent is calculated, and a percentage of the total is provided as the reward.
Example: Hotels.com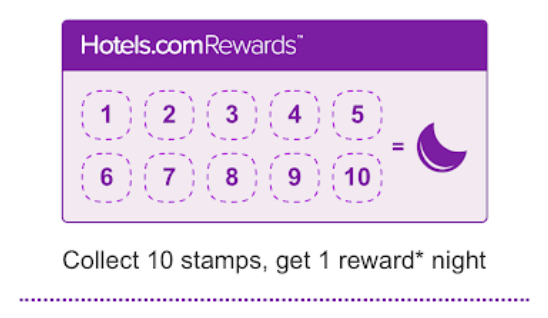 For every ten nights booked via Hotels.com, members of Hotels.com Rewards earn one night free.[1]
Hotels.com utilise a digital stamp card to allow members to track progress towards the reward, which is communicated on their website and via email communications. Hotels.com average the total spent over the ten nights and return 10 per cent of the total spent as a reward.
If the member books a room for less than the value available, their booking is free (with Booking.com earning some margin on this transaction). If the room costs more than the available reward, the value is applied as a discount.
The reward excludes fees and taxes, helping to reduce program costs.
Hotels.com place an expiry rule on stamps, where members must collect a stamp or redeem for a free night at least once every 12 months to ensure stamps are retained.
Multi- punch/stamp cards:
When a program incorporates multiple punch cards within a single program framework. Members can track progress towards unlocking rewards from each individual punch card simultaneously.
This model is commonly used when a company has multiple products at differing price points, or when a company has multiple partners offering different reward values. Both case studies below reflect each of these scenarios respectively.
Example: Krispy Kreme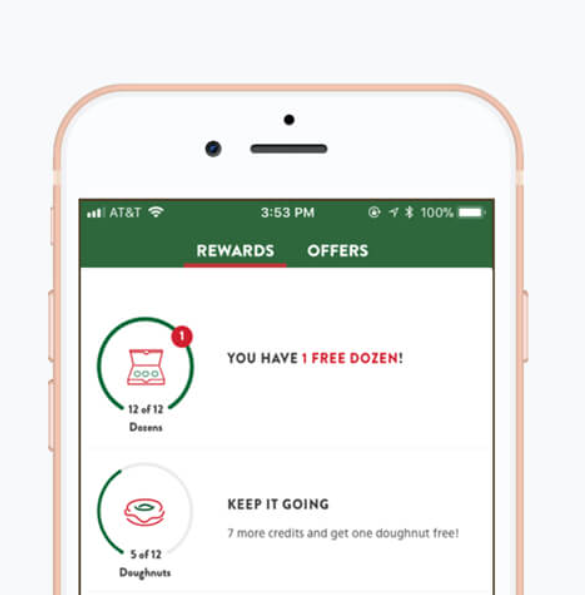 Krispy Kreme Rewards allows members to track their progress around a number of doughnut shaped trackers, with the reward featuring in the middle of each tracker.
Members earn a stamp each time a dozen doughnuts are purchased. When a member accumulates 12 stamps for purchasing 12 dozen, they unlock a free dozen.
Simultaneously, when a member purchases a single doughnut, they earn a stamp on their single doughnut tracker. When a member purchases 12 single doughnuts and earns 12 stamps, a free single doughnut reward is unlocked.
---
[1] Hotels.com, https://au.hotels.com/hotel-rewards-pillar/hotelscomrewards.html, accessed 29 June 2020.