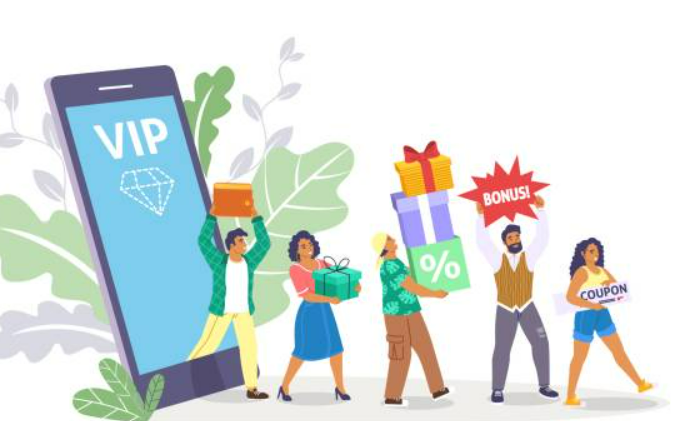 As a brand, choosing the right loyalty program framework is a critical decision to drive customer engagement and retention. This requires reviewing all of the different types of loyalty program frameworks available.
When it comes to different loyalty programs, the first thing that typically comes to mind is a points or status tier program. These widely used frameworks have become synonymous with loyalty initiatives, but it's important to recognise that there is a wide variety of other options available.
This blog will explore the fascinating world of loyalty program frameworks, delving into diverse models and real-life case studies to help you understand how loyalty programs are currently being utilised. By gaining insights into different types of loyalty program frameworks, you'll be better equipped to make an informed decision that aligns with your brand's mission, products, and goals for the loyalty program.
There are 11 key loyalty program frameworks you should consider when developing your loyalty program strategy:
1. Punch/stamp cards
Punch/stamp cards is one of the most common examples of a loyalty program framework, it is also one of the more simple designs. The punch/stamp card can be physical (cost-effective to produce and often offers rewards that have high margins) or digital (provides convenience, customers are better able to track their progress and brands can collect valuable data). With this loyalty program framework, a member collects stamps for purchases and once they have completed their card, they unlock a special reward (often a free product).
There are three variations of this loyalty framework that brands can consider when developing their loyalty program strategy.
Basic
The basic model involves the member earning a stamp/punch for each transaction to unlock a set reward. Each time a specific item is purchased, the punch/stamp card is marked, and the customer is one step closer to accessing that item for free once the card is completed. This works best when the price of the product being purchased is relatively consistent, such as a cup of coffee or a car wash.
Example – Costa Coffee
Costa Coffee's 'Costa Club' offers a digital stamp card where members are required to collect 'beans'. Once a total of eight beans are collected, members will receive a free drink. Members also have the opportunity to earn bonus beans by using a reusable cup in store.
Complex
A more complex punch/stamp card model allows members to be rewarded for purchases which have a wider variability in cost. When the member has earned the required number of stamps for their transactions, the total amount spent is calculated, and a percentage of the total is provided as the reward.
Example – Hotels.com
Hotels.com Rewards provides members with one free night for every ten nights booked. The nights are tracked via a digital stamp card and the free night is calculated by taking 10 per cent of the total spent over the ten nights.
Multi
This is when a program incorporates multiple punch cards within a single program framework. Members can easily track progress towards unlocking rewards from each individual punch card simultaneously via a brand's website and/or app.
This model is commonly used when a company has multiple products at differing price points, or when a company has multiple partners offering different reward values.
Example – GREGGS ON TAP
Members are given six different stamp cards for each product category (e.g., drinks, sandwiches etc.) and every time a member purchases one of these products they get a stamp. For every nine items a member purchases in a category, they will receive their 10th item free.
2. Loyalty currencies
Loyalty currency frameworks can come in many forms (points, miles, checks, stars) and is used widely due to flexibility it provides. It can be used across various company types, it is easy for customers to understand and engage with, and provides a brand with the opportunity to easily stimulate desirable member behaviours through transactional and non-transactional bonus campaigns.
There are two key variations to consider.
Basic
This basic model involves a single brand providing the ability for members to earn points by transacting with them. Commonly, the points are redeemable on the company's products. The program may also provide the option for members to redeem points for third-party products, although this is less common because it can result in higher program costs.
An attractive feature of this design is the ability for a company to control the associated costs. For example, if a member earns one point for every dollar they spend, and 1,000 points is equal to a $10 reward, the retailer is contributing 1 per cent return on each dollar spent. Because the 1 per cent cost remains constant, the company can better manage their program spend.
Example – PetSmart Treats
Members of PetSmart earn eight points for every US$1 spent on PetSmart products and services and can redeem on any product or pet service for up to 12 months.
Allowing points to be redeemed only on PetSmart products and services makes the program operation more cost-effective, as PetSmart only pay wholesale cost for a product which the member values at the retail price.
Coalition
A coalition loyalty program framework allows members to earn points across multiple partners, such as airlines, banks, supermarkets, utilities, retailers and hotels. These programs are primarily controlled by a single company who is responsible for distribution of points as well as management of member accounts, marketing and program rules.
This can deliver a range of benefits, including access to an effective marketing database, attracting new customers and retaining existing customers by rewarding them with an already desirable loyalty currency.
Example – Alaska Mileage Plan
Alaska Airlines' Mileage Plan program allows members to earn when they spend with Alaskan Airlines, but also across thousands of everyday retail partners online and in-store. Partners leverage the Mileage Plan platform to market promotions to the large Mileage Plan member base as an effective advertising channel.
3. Status tiers
Status tiers is another loyalty program framework that can be overt (member is aware of their tier) or covert (member is placed in a tier and treated accordingly, but the member is unaware of their status).
Tiering is most effective when a relatively small number of high-value customers are concentrated into the higher, more elite tier and provided with disproportionate attention and benefits. If the number of elites is too high, then the program becomes less cost effective to run due to the cost of providing generous benefit to large number of customers.
When exploring a loyalty program strategy, there are two main tier variations to consider.
Stand-alone
The stand-alone status tier models has set benefits provided to members at each different tier level. With this mode, there are two ways in which members can progress tiers:
Member engagement: when a certain amount of currency is accumulated (based on spend or other activities), a new tier is unlocked for the member.
Purchasing a tier subscription: allow members to pay a monthly or annual fee to instantly access one or a selection of tiers, with accompanying benefits.
Like with a points program, members identify at each transaction to ensure they continue to progress towards achieving the next tier (utilising the endowed progress effect and goal gradient effect). More valuable members are often automatically recognised and rewarded with elite titles and benefits.
Example – Swarovski Club
Members of the Swarovski Club progress tiers based on reaching specified spend thresholds (see below):
Swarovski Club has four status tiers:
– Bronze: (A$0 spend)
– Silver: (from A$350 spend)
– Gold: (from A$900 spend)
– Platinum: (from A$1,800 spend)
Benefits differ between tiers, with the value increasing as members progress. Considering how much loyal customers would spend at Swarovski, the spend thresholds are likely to be perceived as achievable.
Within program
A more common practice in loyalty is incorporating status tiers into a loyalty currency program, often seen in airline, hotel or bank programs. The design segments customers by their value to the business (i.e., how many points have they earned) and places them in a tier accordingly. This again reinforces the goal gradient effect and endowed progress effect as members can easily track their progress (points accumulated) towards a reward, whilst simultaneously tracking their pathway towards achieving the next tier.
Example – IHG Rewards Club
Members of the IHG Rewards Club (Intercontinental Hotel Group) earn points and can redeem on free stays across IHG's extensive network of hotels and resorts, partner merchandise and experiences, and can exchange IHG points for frequent flyer points from over 40 airline partners. Alongside points the program also has five status tiers that offers a range of benefits ranging from bonus point earn, member rates, late checkout, room upgrades and more.
4. Member benefits
The member benefits loyalty framework is one where members can access certain benefits by presenting a membership card or identifying themselves via a brand's website or app. Some members can receive benefits simply by joining, or some might be required to spend over a certain threshold to access the benefits. This framework is generally used by companies who do not earn sufficient margin, or do not have customers spending at an individual level.
There are three key variations to this model to consider.
Company-provided
This model provides members with access to valuable benefits (products or services) that are provided by the company that is operating the program. The strategy here is to deliver a bundle of benefits that have a high perceived value to the customer but come at a low cost to the company. For example extended warranties, samples, charity donations and other benefits that are desirable enough to increase a member's loyalty to the brand, and reduce the risk of churn.
Example – IKEA Family
Members of the IKEA Family can swipe their membership card at checkout each time they transact to unlock a bundle of benefits. Some of their key benefits include free insurance to cover the transport of the product, member discounts on products and food, extended returns policy, entry into a draw to win IKEA gift cards etc.
Supplier-provided
Certain brands can access product samples and other rewards from their supplier network to provide value to their members. Accessing free samples is a great way to get members to try new products without having to commit to a purchase. This model gives members access to a selection of regular samples, combining the delivery of relevant rewards with surprise and delight, as members don't know what they will receive.
Example – Priceline Sister Club
The Priceline Sister Club is primarily a points-based program combined with status tiers where members can unlock a range of exclusive benefits. For members who have reached the highest tier, they have access to the Pink Diamond Gift, a complimentary gift box filled with 3-4 sample products that they receive every quarter.
Third party-provided
Brands that are unable to source rewards internally or via suppliers may choose to develop relationships with third-party partners to provide benefits to their members. The benefit of this is that members gain access to a wider range of rewards. However, this model is more costly than the company and supplier provided benefits, and may require annual licensing fees, marketing support and other concessions.
Example – O2 Priority
O2 Priority (UK telecommunications company) provide their members with a rotation of benefits across thirty categories such as discount event tickets, discounts with major brands, free uber rides and more. By rotating their rewards constantly, O2 can ensure their program remains fresh and interesting to their members, who are continuously encouraged to come back to explore new rewards.
5. Discounts
Discounting is a loyalty program framework that is used extensively in loyalty and member engagement programs that provides members with exclusive offers which are not accessible to non-members.
There are five variations to this framework that can be useful to brands who are developing their loyalty program strategy.
Basic
The basic discount model is where members are given a set discount off every purchase they make. This type of design is simple to understand and engage with, and is popular among customers who are looking to save money. However it can be expensive for the brand to operate as anyone can access the discount, both one time customers (who purchase just to access the discount and then don't come back) and those who are truly loyal.
Example – Beyond+
The Beyond+ program from Bed Bath & Beyond is a paid yearly membership program (US$29 per year) which gives all members access to 20 per cent off their entire purchase made at any Bed Bath & Beyond store in the US or online during the year of membership, plus members also receive free shipping.
Delayed
The delayed discount model is where a member who transacts above a certain amount will earn a discount to be used on a future purchase. An example of this would be 'spend $100 and save 10 per cent on your next visit'.
The benefit of this model is that it is locking the member in for an additional purchase as they will need to return in order to access the discount that they have earned. Many brands will add an expiry date to the discount to get the member to make an additional purchase sooner. One-time customers won't access the discount which can help to manage program costs.
Example – My Cub Rewards
My Cub Rewards offers a delayed discount on fuel for all members who refuel at participating Holiday Station stores. For every US$100 a member spends at Cub, they get ten cents off per gallon of fuel the next time they fill up at any participating location.
Tiered
With a tiered discount model, the level of discount provided increases based on the cumulative value of spend. For example, a member may start by receiving a 2 per cent discount, which increases to 4 per cent when they spend a cumulative $2,000 over a one-year period, and further increases to 6 per cent for $5,000 cumulative spend.
Example – Home Depot Pro Xtra Paint Rewards
Pro Xtra Rewards[1] by Home Depot is a tiered discount program. Cumulative spend with Home Depot accrues and once certain spend thresholds are reached, the discount off purchases increases thereafter. For example members who reach Bronze level (after spending US$1,000) get 10 per cent off everything versus members who reach Silver level (after spending US$3,500) get 15 per cent off everything
Bundled
The bundled discount model provides members with a set discount off all products or services when a minimum number of products or services are purchased. For example, a member takes out three different insurance products with a single insurance company, meaning they now qualify for a 10 per cent discount off all insurance products. If the member reduces the number of products or services they purchase, they will lost the discount across all products.
Example – NRMA
NRMA offers a loyalty discount to members where members can use their online loyalty discount calculator to determine the amount they could save across all policies. The amount is based on how many eligible policies the member has taken out and how many consecutive years the member has been with NRMA
Third-party
Brands can provide their members with third-party discounts, where they are offered discounts with other brands. Brands often use this model when they don't have sufficient margin to offer their own discounts whilst also providing members with a wider range of rewards. The disadvantage of this model is that brands run the risk of offering discounts to members for third-party companies that aren't relevant or of interest to them and thus won't encourage the member to increase their spend or visitation.
Example – AIA Vitality
Members of AIA Vitality can earn points for committing to making healthy choices like healthy eating, going to the gym, going for a health check or completing a set number of steps. Members can then redeem their points for third-party rewards like spa vouchers, discounted movie tickets and shopping vouchers.
6. Credits
Like the discount loyalty program design, the credit framework is where members can earn a credit amount to put towards future purchases with a brand. An advantage of this framework is that it shows the value in a dollar amount which can be perceived by the member as something tangible. However the challenge is that the value of the credit may need be of a greater value than a loyalty currency to entice the member.
When exploring credit programs, there are three design variations to consider.
Delayed credit program:
Like the delayed discount model, the member is provided with an account credit which they can redeem on their next purchase.
Example – Modern Market Rewards
Members receive a $10 credit every time they reach a US$100 spend threshold, encouraging them to continue to purchase in order to accumulate value.
Interest payments credit program:
This model encourages members to pay money into a holding account which they can apply to future purchases. Members earn 'interest' on their deposits which is provided to them in the form of account credit. This model is cost-effective as the credit is usually applied against high margin products that can support generous discounts.
Example – Virgin Wines UK
Virgin Wines introduced 'WineBank', a wine credit service where members can save their chosen amount within their account each month to help spread the cost of purchasing wine. For every £5 saved, an extra £1 (Equalling a 20% discount) in interest is added to a member's account from Virgin Wines.
Lowest price guarantee credit program:
This model provides automatic credit to members if/when they purchase a product which later reduces in price (usually with a fixed time period post-purchase).
Example – Super Cheap Auto Club Plus
The Super Cheap Auto program offers members a range of benefits, one of them including a 'Get Credit Back' benefit. This promises members that if something they have purchased goes on sale, they will be gifted with a credit that makes up the difference.
7. Referrals
A referral program is a structured framework that incentivises advocacy by rewarding members for referring a brand or a specific product to someone they know.
There are two design variations to consider.
Within an existing program
Referrals are often an addition feature within an overarching program, where members can earn bonus rewards when they refer their family and friends to join the program.
Example – DiDi
Didi, a Chinese rideshare giant, gives there members a chance to give their friends $20 and earn $20 themselves when they make a successful referral. Members do this by sharing a unique referral link with as many people as they want. When the person they referred has completed their first DiDi trip, both parties will then receive their $20 reward.
Standalone program
Some brands choose to have a referral program only, which is seen particularly in B2B brands where a referral for a loyal client can lead to a substantial boost in revenue. The rewards for a standalone referral program typically range from product credits, discounts, vouchers or third-party rewards.
Example – Tesla
Tesla have created one of the most successful referral programs that is constantly evolving. They initially leveraged their loyal customers to grow sales overall but have more recently decided to shift the referral program focus towards driving the sales of specific car models. The latest iteration rewards both the referrer and referee with credits. The credits can be redeemed for free ultra-rapid Supercharger access or merchandise, including hats, T-shirts, wall chargers, roof racks and more.
8. Merchant funded
A merchant funded program involves a third-party partner (or merchant) covering the cost of the benefits provided to the member. This is generally because of the loyalty program promoting the third-party partner to the member, leading to the member transacting with that partner.
There are three design variations to consider when developing a merchant funded program.
Affiliate
Affiliate marketing is a digital business model connecting thousands of advertiser and promoter businesses globally. Promoters publicise advertisers to their marketing database, and members click through to the advertiser's online store, transacting. Advertisers pay a percentage of the total spent by the member as affiliate marketing revenue. Promoters reward members with cashback or points funded by this revenue. The return can range from 1% to 20% or more, making it attractive for points programs where the average earn rate may only be 1% or 2%. Advertisers run short-term promotional campaigns to increase the return further. Challenges faced include payment delays and onerous member processes.
Example – ShopBack
Shopback partners with 1,300+ large brands who pay a commission for purchases made by customers on their ecommerce stores. ShopBack shares the commission with their members in the form of cashback. Members can withdraw cashback to their bank accounts via Paypal. Shopback also provides a 'Toolkit' with browser extensions for Chrome and Firefox, boosting member engagement with affiliate programs.
Card-linked or bank account-linked
This involves linking a credit/debit card or bank account to a member account. With card-linking, transactions made with the registered card at participating merchants are routed to the program operator (Mastercard, Visa, or Amex), who takes a percentage of the total transaction as revenue. The operator rewards the member with points, cashback, or credits. Bank account-linking allows the program operator to identify transactions made with participating retailers and apply relevant rewards, invoicing merchants for the cost at a later time.
Example – Hooch Rewards
Hooch is a hospitality perks app with over 250,000 global partners, including hotels, bars and restaurants. Members download the app, link their credit card, and earn TAP Dollars instantly when they travel or dine with partners. The member is then rewarded with up to 10% back on purchases.
Gift card-linked
Gift cards are often sold to loyalty programs at a discount to the face value amount. Certain loyalty programs have apps that allow members to register their credit/debit card to purchase gift cards for specific brands. The gift card has a barcode displayed in the app which can be scanned at checkout.
The gift card discount is then used to reward the member with points/miles, with the discount typically being up to 15 per cent.
Example – United MileagePlus
United MileagePlus offers MileagePlus X, a mobile app enabling members to earn miles at US retailers. Members register their card, buy digital gift cards at a discount, and earn cost-neutral rewards. The discount usually ranges from 5-10 per cent which means the member receives a healthy miles bonus.
9. Surprise and delight
The surprise and delight loyalty program framework provides members with unexpected gifts to elicit positive emotional responses. This can help to create meaningful and memorable experiences for the member.
There are three design variations to be considered.
Basic
A basic model provides members with surprise rewards along their purchasing journey. The aim is to trigger an emotional response from the member that will motivate them to make another purchase in order to repeat the experience.
Example – Marley Spoon
Marley Spoon incorporates surprise and delight by including a small gift in a customer's meal kit box. Examples of gifts have been cooking related items including an apron, a tea towel and a wooden spoon.
Member journey
Some brands choose to incorporate surprise and delight into the member journey by providing unexpected rewards at each step. Whilst this delights the customer in the moment it also encourages the, to proceed to the next step of their member journey.
Example – Direct Property Network Merci Program
DPN is a property and financial services consulting agency that developed the 'Merci Program' to reward members at strategic times. The program provides gifts at different points of the customer journey to celebrate the member's key milestone. For example when the member purchases a property, when their loan is approved, when the papers are signed, when they get their keys, when they move in and so on. Doing this works to encourage members to reflect positively on their purchase and proceed to the next step.
Touchpoint
This model aims to delight the member at each interaction they have with the brand. Touchpoint surprise and delight is often found in service organisations and requires significant staff training and quality management. It works well to make the member feel valued and like they are the centre of the brand's universe.
Example – Waldorf Astoria
This luxury hotel chain aims to delight their members at different touchpoints firstly by having two staff members allocated for each guest. The staff and then required to learn about their guest to ascertain their preferences for different things like what kind of coffee they drink, sheets they prefer, flowers they love etc. and then ensure this is waiting for them in their room.
Subscription
Subscription surprise and delight refers to brands that require members to subscribe to receive a regular package containing unspecified products. This model works to build a sense of anticipation and excitement as the member awaits their next delivery. It is also an effective way for brands to lock in recurring revenue.
Example – Domaine-Thomson Mystery Wine Society
Members of the Mystery Wine Society can subscribe to receive 6 mystery wines each quarter from the Domaine-Thomson vineyards. Members also receive additional benefits including invitations to member-only events, access to limited edition wines, member offers and more.
10. Gamification
Gamification is the use of game-like elements in non-game contexts to add excitement to mundane tasks and to stimulate specific desirable member behaviours. A simple form of gamification used in most loyalty programs are progress trackers where members can visually see their advancement towards receiving their next reward, motivating them to make additional purchases to continue to progress.
Example – Volkswagen Group BONEO
The Volkswagen Group BONEO program gamified their app to encourage weekly interaction (a challenging task considering the low frequency in which customers purchase cars). They did this by providing members with a unique, digital car avatar during onboarding. Members can engage in challenges and interact with other members to upgrade their avatar. By engaging with the app members can also win tangible prizes such as a free coffee at a service station or a a free car wash.
11. Hybrid
As loyalty consultants, we know that there are clear benefits and challenges associated with the different types of loyalty program frameworks, with the selection of the framework depending on the brand and their objectives. However, brands do not need to commit to just one loyalty program framework.
A common practice when developing a loyalty program strategy is to combine multiple frameworks to create a hybrid model that addresses all of the brand's business objectives. The challenge of the hybrid model is that it can be more complex and may become difficult to operate and to communicate to members. However the benefit of this model is that it provides a more unique and enticing loyalty offering to members and offers more opportunities to meaningfully connect with, and deliver value to customers. It also provides more opportunities to collect and effectively use customer data to drive repeat purchases and spend.
Strategically combining frameworks is often necessary to stay competitive. Engaging experience loyalty consultants is often necessary to ensure the loyalty program design is effective, commercially feasible, and will drive true loyalty among a brand's customers.
Example – e.l.f Beauty Squad
e.l.f Cosmetics' loyalty program 'e.l.f Beauty Squad' uses a combination of seven different loyalty program frameworks including:
Points: earning points with every purchase
Tiers: three tiers based on accumulated points
Member benefits: birthday gift, bonus points, free shipping, early access to sales and new product launches and more
Discounts: top tiers have access to discounts based on past purchases
Referrals: refer friends/family for a US$10 reward
Surprise and Delight: surprise gifts to most valued members e.g., samples with orders, bonus offers and discounts
Looking to launch an award winning loyalty program?
Our loyalty consultants can design an award-winning loyalty program strategy or enhance your existing one to make. Discover our wide range of comprehensive loyalty services. Get in touch to talk with our loyalty experts and kickstart your journey to loyalty glory.
---
Costa Coffee Club, https://www.costa.co.uk/costa-club, accessed 12 June 2023.
GREGGS, https://www.greggs.co.uk/app, accessed 12 June 2023.
Petsmart, https://www.petsmart.com/treats-rewards.html, accessed 20 July 2023.
Alaska Mileage Plan, https://www.mileageplanshopping.com/b.htm, accessed 19 June 2023.
Swarovski Club, https://www.swarovski.com/en_GB-AU/club/, accessed 20th August 2020.
IHG, https://www.ihg.com/onerewards/content/us/en/home, accessed 15 June 2023.
IKEA, https://www.ikea.com/au/en/ikea-family/, accessed 29 June 2023.
Priceline, https://www.priceline.com.au/about-priceline, accessed 17 June 2023.
[O2 Priority, https://priority.o2.co.uk/, accessed 29 June 2020.
Cub, https://www.cub.com/savings/fuel-rewards.html, accessed 29 June 2020.
Home Depot, Pro Xtra, https://www.homedepot.com/c/Pro_Xtra, accessed 29 June 2020.
NRMA, https://www.nrma.com.au/loyalty-discount, accessed 29 June 2020.
AIA Vitality, https://www.aiavitality.com.au/vmp-au/, accessed 29 June 2020.
Virgin Wines, https://www.virginwines.co.uk/winebank, accessed 29 June 2020.
Supercheap Auto, https://www.supercheapauto.com.au/p-supercheap-auto-club-plus-membership/900440.html, accessed 10 September 2020.
Didi, https://australia.didiglobal.com/, accessed 10 September 2020.
Luckerson, V., 2015, 'Tesla's Elon Musk responds to Consumer Reports Model S criticism', Fortune, https://fortune.com/2015/10/22/tesla-musk-consumer-reports/, accessed 2 June 2020.
Shopback, https://www.shopback.com.au/how-we-work, accessed 29 June 2020.
United, https://www.united.com/ual/en/us/fly/mileageplus/earn-miles/mileageplus-x.html, accessed 29 June 2020.
Marley Spoon, https://marleyspoon.com.au/, accessed 29 June 2020.
Reviews published on TripAdvisor, https://www.tripadvisor.com.au/Search?q=waldorf%20astoria&searchSessionId=652F5BE9932CC9714793C827891B82BB1593407950594ssid&searchNearby=false&geo=295424&sid=8446226E978364D404979EFB359608171593407971976&blockRedirect=true, accessed 29 June 2020.
E.l.f, https://www.elfcosmetics.com/e.l.f.-beauty-squad/, accessed 21 July 2023.