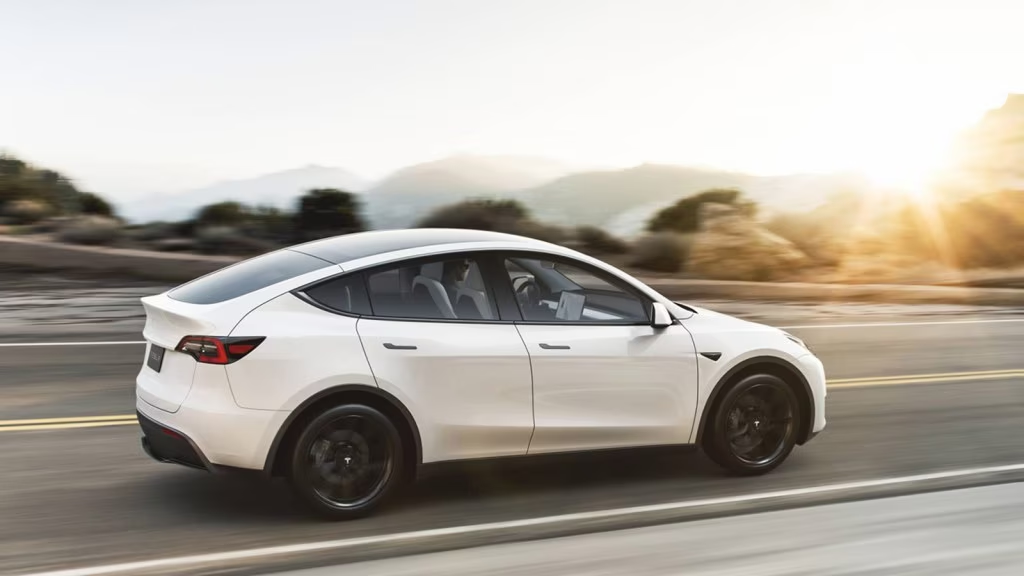 Tesla's loyalty program and referral strategy are world-class and market-leading, and the company has recently announced the return of its popular referral program. As of April 2023, Tesla's referral program is back and offering customers the opportunity to earn credits for referring new customers to Tesla.
Tesla's loyalty and referral strategy
Tesla's loyalty and referral program has been designed around earning credits, a loyalty currency that is simple to understand and appealing to most customers.
Credits can be earned on Tesla purchases (vehicles, solar, accessories, maintenance, supercharging). More uniquely, credits can be earned via tactical referral campaigns that Tesla offers.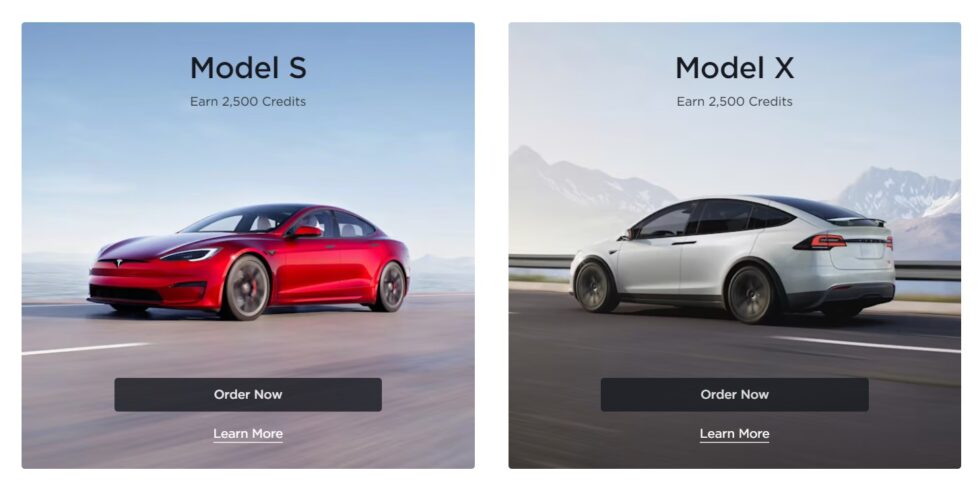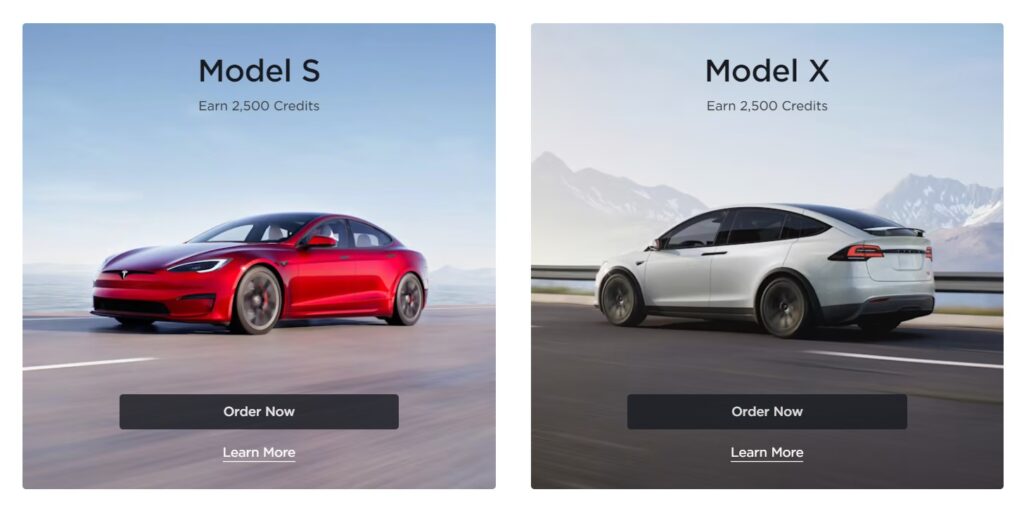 Tesla's loyalty and referral program overview
Does Tesla still do a referral bonus? Yes.
Under the current iteration of the referral program, customers can earn incremental credits for various Tesla vehicles, with the amount of credits varying depending on the vehicle.
For example, a customer purchasing a Model Y in Australia will automatically earn 1,500 credits on their purchase PLUS an incremental 2,000 points if they purchased via referral. The referring member will also earn 2,000 credits.
By referring friends and family to Tesla, and making Tesla purchases, customers can accumulate credits that can be redeemed for various Tesla products and services, including supercharging, maintenance, accessories, and even the purchase of a new Tesla vehicle.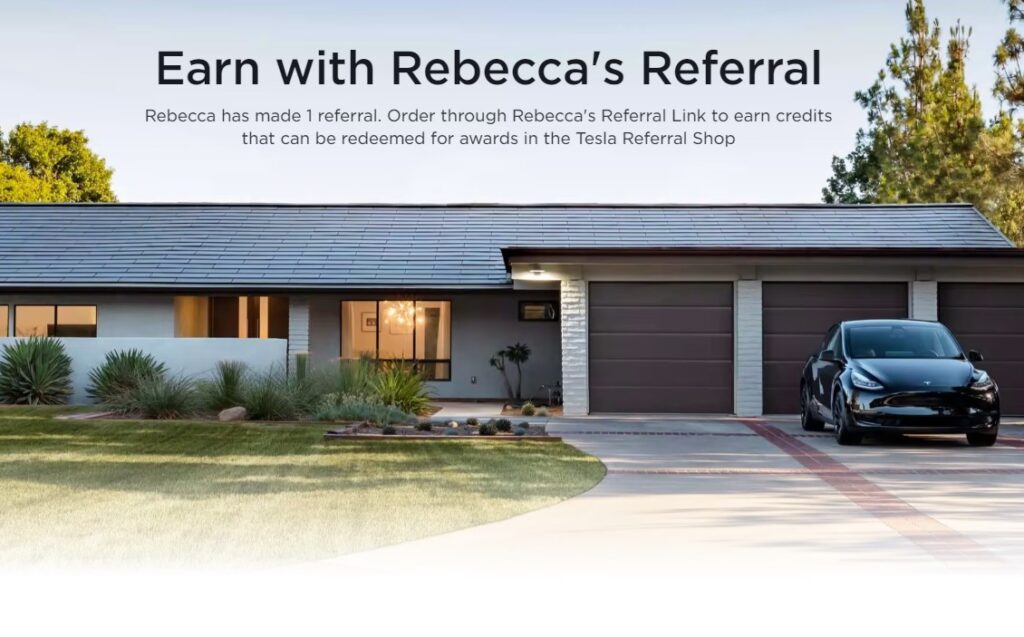 It is critical that the purchaser makes the purchase via a referral link to earn referral credit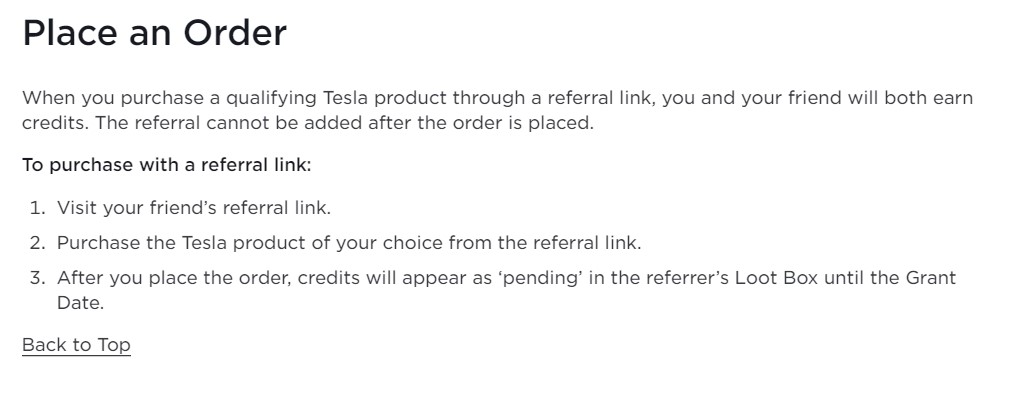 How has the Tesla referral program changed?
Tesla has slightly changed its referral program each time it is relaunched. Tesla has made several adjustments to the program to ensure that it remains effective and fair
More information on some past referral strategies employed by Tesla can be found here: Tesla's Referral Program: Advocacy vs. Advertising.
For example, the company has limited the number of referrals a customer can make and has adjusted the value of credits based on market conditions. Tesla has proven to be a master of test-and-learn strategising in the referral space.
Tesla also has measures around referral program abuse and gaming. If members are suspected to be earning non-genuine referral credits (by posting their referral link in forums and blogs etc.), they risk being disqualified from the program.
The program has also come under fire in the past. There have been referral campaigns promising a brand new Tesla to ambitious referrers. This campaign could be described as overly generous and challenging to fulfil, evident by extreme delays in fulfilling orders on free vehicles earned (with many referrers rumoured to be still awaiting their free Tesla Roadsters 2-3 years later).
Learnings from Tesla's approach to loyalty
Tesla's loyalty program and referral strategy have highly incentivised customer advocacy and engagement.
By providing tangible rewards for promoting the brand, Tesla has created a community of loyal customers who are passionate about the company and its mission. The return of the referral program is sure to excite current Tesla owners and encourage them to share their positive experiences with others.
Key takeaways for loyalty operators
Do offer a simple loyalty program where members can earn and redeem credits/points/other on core products and services
Do consider an automatic opt-in to the loyalty program
Do trial a tactical referral strategy as opposed to an always-on offering
Be wary of providing an overly generous referral reward if delivery and scalability poses a serious risk to customer experience
Do put in checks and measures to monitor and minimise instances of program abuse and gaming
Is Tesla's loyalty program worth it?
Tesla's loyalty program and referral strategy are a testament to the company's commitment to customer engagement and retention.
The company's approach to incentivising customer advocacy is a model that other companies can learn from, and it is no surprise that Tesla has become one of the most successful and well-respected brands in the world.